Article
Health Report: Breast Cancer Awareness Month
October is breast cancer awareness, plus more health news and notes from Sarasota health experts.
October is Breast Cancer Awareness Month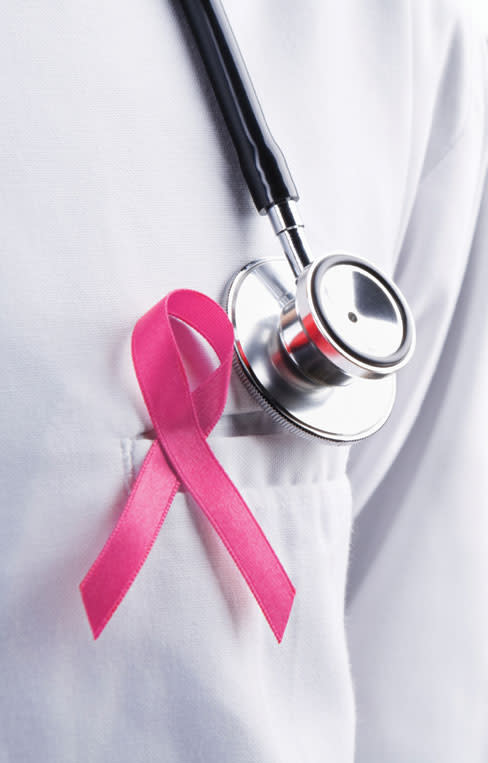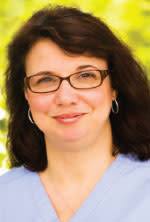 What I've Learned
Sarasota Memorial's Marie Borsellino helps women navigate breast cancer.
I've been an oncology nurse for 25 years; prior to this role as breast health navigator, I worked with all cancers and helped patients who were uninsured and underinsured get hooked up with resources. In 2008 the Susan G. Komen Foundation wanted to start a navigator program. About a quarter of my patients already were breast cancer patients. If a woman comes to us, we have a way to help her throughout the whole continuum. In 2009, the hospital began funding my position full-time.
Oncology nurse navigation has really come into prominence within the last five years. Navigation is all over the Affordable Care Act—making sure there is someone guiding you along the healthcare continuum, because of how complicated it is. Evidence has shown that it definitely helps improve patient outcomes.
Without navigation, you see a lot more delayed care. A lot of women get paralyzed; they don't know of any other solutions, so they just kind of deny that they have a problem. Then, when it finally is presented, the cancer is advanced. Or they're diagnosed only when pain is a problem, which means the cancer has spread to the skeletal system. At that point, it's just palliative.
Last year alone, we helped 1,300 women. We get them appointments, and if there are suspicious findings, I'm in charge of the next steps. The other part of my role is to be out there in the community to be an advocate. We have volunteer survivors—I call them my volunteers on steroids. I find that if you arm women with education, they're good.
Educational Event
SMH Two-Part Women's Health Series
Oct. 13 and 17, Waldemere Auditorium, free.
Physician panels address topics regarding the latest in breast cancer diagnosis and treatment, as well as women and heart disease, gynecological health and more. For more information, go to the community calendar at smh.com or call 917-7777.
Fitness Tip: Muscle Confusion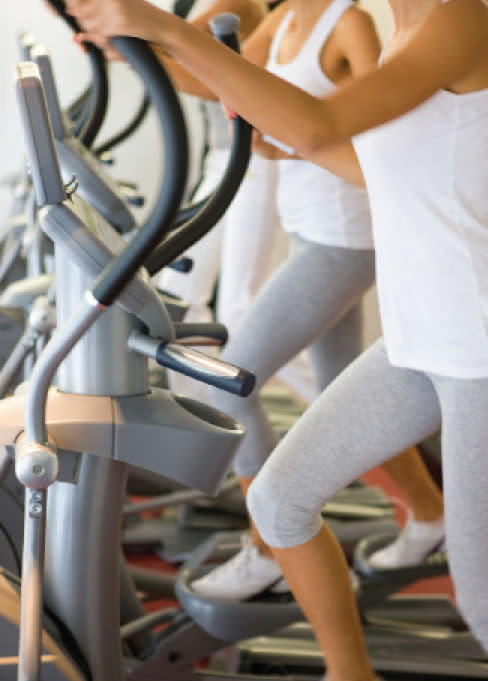 It can't be said enough: Do not do the exact same workout, day in and day out, for years at a time. Not only is it mentally taxing (and we all know how important mindset is for exercise motivation), but it does not produce the best physical results.
"Exercise is not meant to be monotonous or routine," says Jessica Ashley of Athletic Edge Sports in Lakewood Ranch. "Muscle confusion stems from the idea that you must perform different exercises to generate results in the body."
Even subtle changes in your workout can make a huge difference; the key is to challenge yourself rather than relying on autopilot. "If you're used to the same yoga class, try an intermediate or power level class," says Ashley. If the dumbbells are more your style, she recommends grabbing a heavier weight or adjusting your pacing. "You may notice that by slowing things down or even holding poses [isometric holds], your muscles will respond in a different way, impacting and improving your overall fitness," she says.
The Truth About Epilepsy
From Alison Haskins, executive director of Epilepsy Services of Southwest Florida.
Epilepsy is not a disease. "It's a neurological condition, an electrical malfunctioning," Haskins explains. Seizures happen for any number of reasons; brain trauma and stroke are common triggers. Unfortunately, in many cases, the cause cannot be determined.
Seizures manifest in many ways. Not all seizures result in violent spasms. Some people just "blank out" for 30 seconds.
Epilepsy is dangerous and debilitating. "As many people die from epilepsy as die from breast cancer each year," says Haskins. In addition to the stigma associated with epilepsy (which has throughout history been linked to everything from illegal drugs to evil spirits), a person who suffers just one seizure immediately loses his or her driver's license, making it harder for him or her to travel to treatment. Even everyday activities suddenly become high-risk, Haskins adds: "People [with epilepsy] can't swim; mothers can't hold their babies."
There is no cure, but there are effective medications. In about 95 percent of cases, medications will improve a person's seizure control.
Coming Soon: Fat-Dissolving Injectable
Bradenton dermatologist Dr. Susan Weinkle just gave us the heads up about sodium deoxycholate, a fat-dissolving product currently in phase three clinical trials. The revolutionary injectable substance causes fat cells to rupture so they can be reabsorbed by the body. You're only born with a certain number of fat cells, and once one is reabsorbed, says Weinkle, "It is gone the rest of your life." It's hard to predict the timing and outcome of the trial, but if all goes well, this injectable may soon be a new weapon in the fight against double chins.
Seizure First Aid
DON'Ts: "Don't stuff anything in anyone's mouth," says Haskins. "There used to be a misconception that people [having a seizure] would swallow their tongue. That doesn't happen. Even if they bite their tongue, that's better than choking on something stuffed in their mouth." Also, do not attempt to restrain the person or administer liquids or medication.
DOs: Loosen clothing around the neck, remove hazardous objects from the area, roll the person onto one side and cushion his or her head, and above all, stay calm. While a seizure in and of itself is not necessarily a medical emergency, you should call 911 if any other emergency conditions (heat exhaustion, hypoglycemia, fever, poison, etc.) are suspected.
Fueling Up
We asked three competitive athletes what they eat the day before a big event.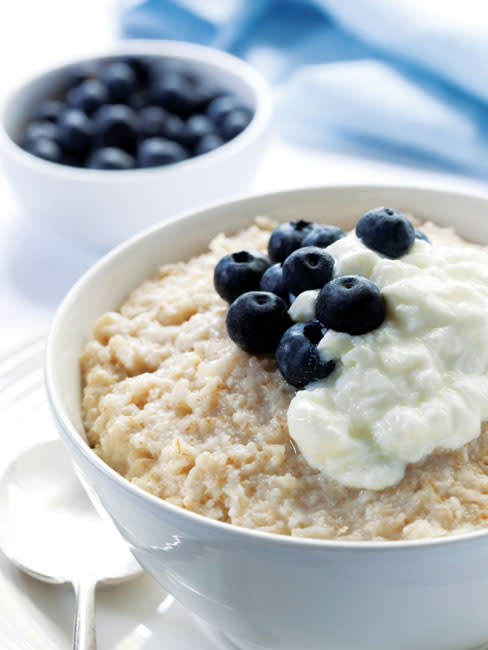 Kim Collister-Sterns, VP, Manasota Track Club: "I've learned the hard way not to try something different the day before a race. For breakfast, some oatmeal with blueberries. Lunch, a veggie sub from Mozzarella Fella—No. 16, no cheese! For dinner it's either a Thai- or Vietnamese-style rice bowl—rice, veggies and tofu. Also, I try not to overdo it with the salt. I generally have a pretty healthy diet, so getting enough carbs and protein isn't an issue—for me it's making sure I'm properly hydrated. I'll start drinking electrolyte water a few days before a race."
Dr. Joanne Fava, triathlete: "The day before a tri, for breakfast, I'll have yogurt parfait with fruit; lunch, either cottage cheese and fruit, a tuna fish and lettuce wrap or a big salad with spinach, romaine, arugula and other fresh mixed greens, with cottage cheese on it along with artichoke hearts, celery, carrots, and lightly dressed with olive oil on balsamic vinegar. For dinner I always have broiled or grilled fish, brown rice, a veggie and beer!"
Aaron Jaco, pro boxer: "[In the days before a fight] I'm losing 15 pounds in the steam room. When weigh-in is over, I eat a pasta dish—like Piatti's penne with Alfredo—and I don't stuff myself. I'm constantly sipping water, even when I'm not thirsty."