Article
Shinola Trunk Show at Saks Sarasota Benefits Nate's Honor Animal Rescue
Meet the creative director of Detroit-based Shinola and find out how you can shop the line and help Nate's Honor Animal Rescue.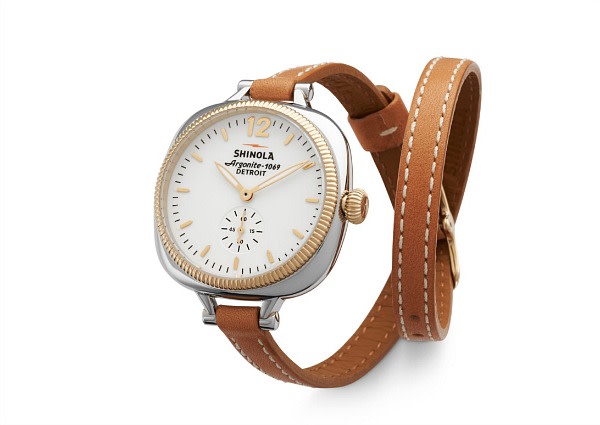 I'm about to introduce you--if you're not already in the know--to one of the must-know luxury brands.  The line, which launched just four short years ago, is making a name for itself as Shinola. Based in Detroit, a rightful source of pride for the company and it's employees, Shinola is new-luxury made (mostly) in America, with every attention to detail paid and every mark of quality craftsmanship evident in each timepiece.
Here's what Shinola feels like to me: Remember when you were a kid with a wish list?  When you got that super-special thing on it, you cared for it and put it away just-so to keep it as close to original condition as possible so you could keep it always.  And you did.  Shinola makes forever pieces using modern craftsmanship, whether that's a timepiece or leather dog lead or snazzy bicycle that you want to tool around on all weekend long.
Wanna get your hands on some cool Shinola shenanigans?  Pop by Saks Fifth Avenue on May 7 or 8 to check out the exclusive trunk show. And! If you're an animal do-gooder, 10 percent of all event proceeds, on both days, go to Nate's Honor Animal Rescue. See? Permission to shop!  But if you want to sip and shop and pet some of the Nate's puppies looking for forever homes, plan to show on May 7 for a reception from 5-7 p.m. See below for the RSVP details.
But before you go, meet Shinola's creative director, Daniel Caudill, pictured below with that likable boyish grin. In this fun interview, he talks everything from the story behind the brand name to his fave thing to do in the Motor City...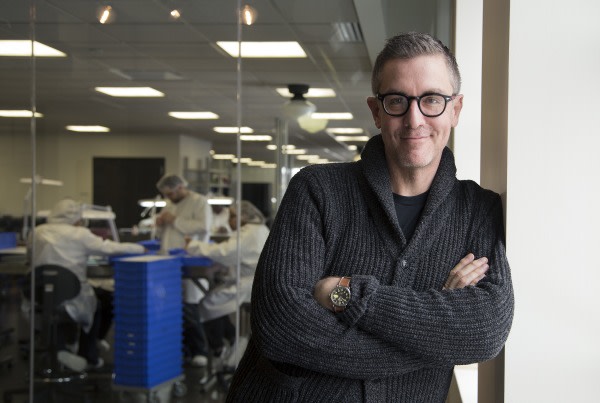 Let's begin with an aspect of Shinola's biz that's close to our Southwest Florida hearts–your collaboration with Hadley-Roma, a Largo, Florida-based company. Tell us about it.
Our goal is to create products that are predominantly American-made. At present, nearly all of our watch straps, journals, and leather goods are sourced in the United States. In addition to producing leather watch straps at our manufacturing facility in Detroit, we collaborate with one of America's oldest manufacturers, Hadley-Roma right in Largo, FL.
Welcome to Detroit from Shinola on Vimeo.
How about the Shinola name--what's the story?
Shinola was once a small-scale shoeshine manufacturer by the New York-based Shinola-Bixby Corporation in 1907. We were all in a meeting one day and someone said, "You don't know shit from Shinola," and everyone kind of looked around the room and knew we had our name.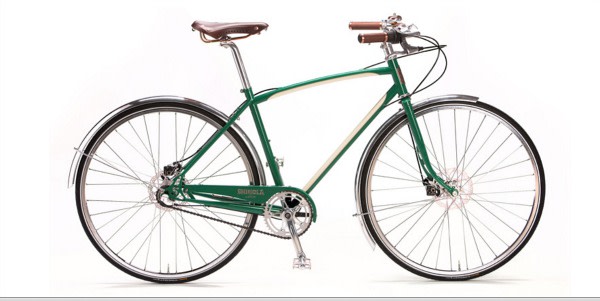 I'm particularly fond of the old-school bicycles. Without ever having been in the presence of one, I can tell they are solidly based in two-wheeled history. How do you achieve that?
Our bikes have a level of quality and attention to detail that appeals to both a male and female customer. The unique thing about our bikes is that they are made in America. The goal was to figure out how to make a bike in the USA. All Shinola bikes are hand-assembled in Detroit.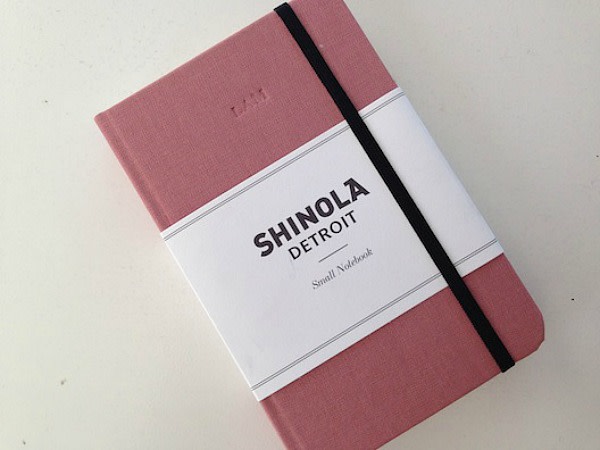 I have to admit that I love how the collection of goods has an arc that ranges from watches to bicycles to journals to pet accessories. It makes it seem that Shinola is a company focused on passion projects. Is this true?
The hard work and shared passion I have witnessed from so many people since we first launched has been truly overwhelming. It's never been done in Detroit--in fact, watches have not been built at scale in the U.S. in over 40 years. I think that there's a lot of things that we want to do in a lot of ways, and there's a lot of exciting things that we're working on, which is evident in the growth of our diverse range of products.
What would you say to a reader just getting to know Shinola?
Shinola is a brand committed to quality.  It is really about the combination of minimalist design, combined with an unmatched level of quality and craftsmanship. From a styling perspective, we are inspired by classic design, but our ultimate goal is to make products that feel modern and will last a lifetime.

What will we find at your trunk show next week?
There will be an assortment of leather goods including wallets, bags, and tech accessories, journals and pet products.
And for the lightening round….
What's your favorite thing to do in Detroit?
The Detroit Antiques Mall has become my go-to place. I love it because I'm constantly on the lookout for great vintage [pieces] for the Shinola offices, fixtures and products for our stores, as well as cool finds for myself.
If you could have any super power, what would it be?
I'd want to be super thin!
To RSVP for the Shinola Spring 2015 trunk show, call the number below or email [email protected].