Article
Perfumer Kilian Hennessy on How He Creates Beautiful Scents
Plus, find out how two lucky people can each win a bottle of Kilian perfume at Sarasota Magazine's Best of Sarasota party!
It's my feeling that one should never take choosing a signature scent lightly. After all, it's an olfactory representation of who you are, male or female. Furthermore, you shouldn't have to feel boxed in or branded by those defining you as your sex. It's sexier to choose what suits you...which brings me to Kilian, a luxury unisex perfume collection created by Kilian Hennessy.
Yes, that Hennessy. He is in fact heir to the line of cognac makers....and the grandson to the founder of the LVMH Group...and he studied at the Sorbonne...and he trained with some of the most iconic names at perfume houses like Christian Dior, Paco Rabanne, Alexander McQueen and Giorgio Armani. And if that's not sexy enough...well, he is.  But beyond all that, he's a man who does what he loves, which you'll discover in the following Q&A.
But before we go on, Kilian has generously donated two of his scents for the two Best Dressed people at Sarasota Magazine's Best of Sarasota soirée tomorrow night--see what they are at the end of this post!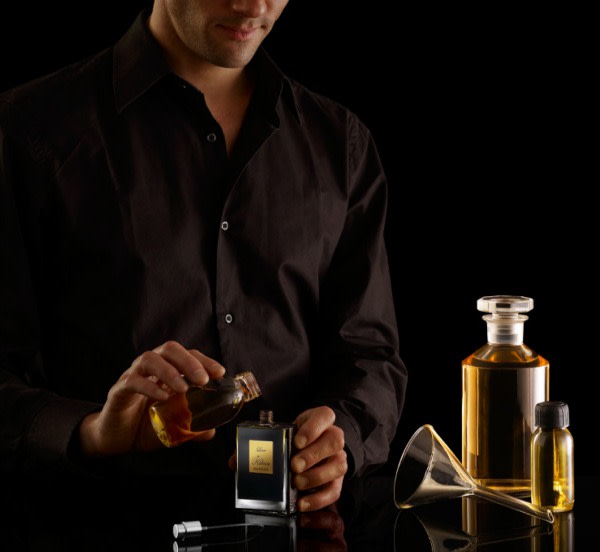 How did your time in the family cellars in Cognac informed your future as a perfumer?
Life is rarely that predictable...it is only when looking back that you can connect the dots. I grew up in Cognac (where the house of Hennessy is based) until the age of 7 and then moved to Paris.
I like almost all olfactive families (fresh, floral, woodsy, Oriental, etc.), but I have to admit that I have a special attraction for the blend of woods with vanilla. It just gives such a sensual feeling to a composition. The wood of the Cognac barrels and the sugar of the alcohol probably explain that!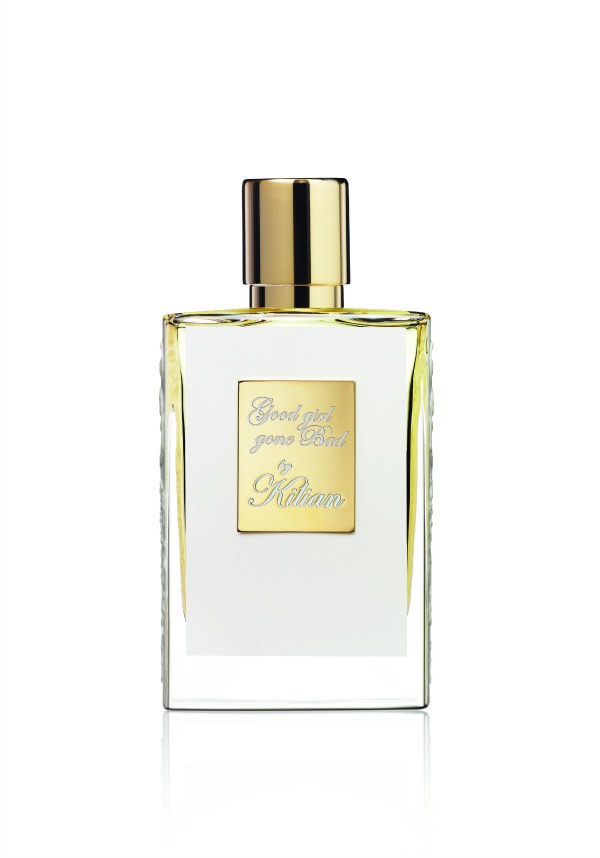 Tell us your favorite scent in the Kilian collection. And, if emotions could describe the composition, what would they be?
I don't have a favorite scent as it would be a bit like choosing one of your children but I have a special feeling towards Good Girl Gone Bad--not only because Rihanna is a fan of the brand, but because I composed this scent with my mentor, Jacques Cavallier--who is today the in house perfumer of Louis Vuitton--just before he was nominated. It is a gorgeous bouquet of flowers--osmanthus from China, tuberose and jasmine from India, narcise and rose from France--with a touch of patchouli in the drydown. It is probably my most feminine yet very sensual scent.
From an olfactory artist's view, what's your opinion of modern perfumes and how do they differ from, say, the days of Chanel No. 5?
What differs in the process between Coco Chanel in 1921 and me today is the approach towards creation, of course, but most importantly the perfume culture and knowledge that I have that Chanel did not. Chanel's knowledge was couture, not perfumes. I [also] put 10 times more money in my perfumes than Chanel does. I don't spend money in advertising like Chanel does. I believe that my product is my advertising. So all my money goes in the product. Because, at the end, this is what the customer buys.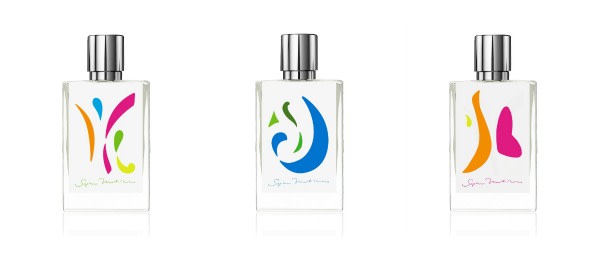 We'd love some insight on the current Kilian collab, the Sophie Matisse Art Edition. What was the inspiration?
I wanted to offer my customers a fresher interpretation of my two bestselling scents, Good Girl Gone Bad for women and Straight to Heaven for men, as well as repackage my only citrus scent, Bamboo Harmony. The trio of newly created perfumes are lighter, softer versions of themselves. These are also pieces of art, and it's important to be able to interpret "freshness" in a way that is unique in our industry.
Each contemporary and colorful design is inspired by the fragrances contained in the bottle. Sophie managed to capture movement and freedom, which are accomplished through the radiant colors and energetic forms. The bottles acknowledge the softness of summer while visually appealing to lovers of haute parfumerie and beautiful objects of art alike.
And for fun – the lightening round:
If you were to write a fan letter, who would it be addressed to?
It would be addressed to Aaron Sorkin, the writer of The West Wing and The Newsroom.
What is your most treasured item and where do you keep it?
My most treasured item is a jade stone given to me by my very good friend, who is Taiwanese. It is always in my pocket!
When in Paris one should never miss:
The view from the bridge Alexandre III and the Louvre Museum.
So, have you fallen in love with Kilian yet?  If so, here's what you'll win if you're one of the two Best Dressed winners at the Sarasota Magazine Best of Sarasota Party tomorrow night--be sure to look for me so I can put your look on my list!
Good Girl Gone Bad, $260:  A luscious, uninhibited whirlwind of flowers; half innocent, half voluptuous, all temtpress. Includes the matching coffret/clutch.
Light My Fire - $270: Unrolls the aromas of the finest tobacco leaves; like a languorous night in Havana. Includes the matching coffret/clutch.
See you tomorrow night at Selby Gardens--and if you haven't purchased a ticket yet, there's still time and you can do so by clicking here.