Article
Wedding Planner Nicole Kaney Shares 5 Tips for Brides to Be
NK Weddings will host its second Engaged 101 workshop at the Ritz-Carlton Sarasota this Thursday, April 9 at 5 p.m.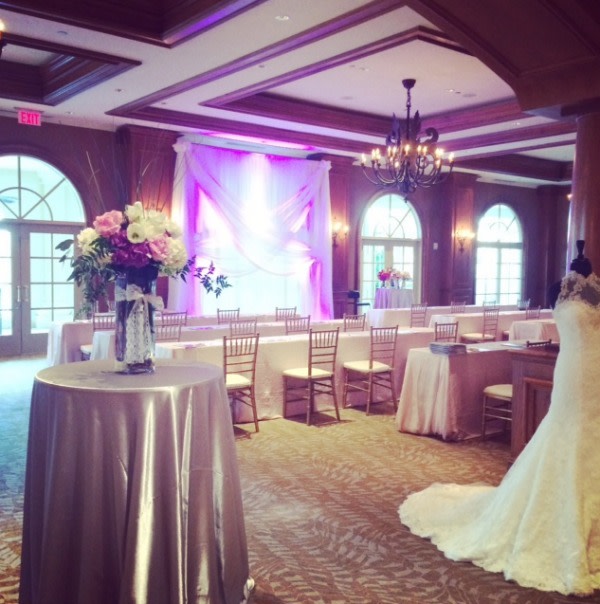 On Thursday, April 9, NK Weddings will be hosting its second "Engaged 101" wedding planning seminar at the Ritz-Carlton Sarasota.
Attending the event will be vendors such as Naomi Chokr Photography, Write-On Sarasota, Botanica International Design Studio, Camilyn Beth and Linens by the Sea. Brides will receive advice on all aspects of wedding planning, including wedding photography and décor and floral trends. The Ritz-Carlton will be providing makeup tips from its full-service spa, as well as a cake tasting by in-house pastry chefs, and NK Weddings will be providing helpful planning tips throughout the evening of the workshop.
If you're unable to attend the workshop, we caught up with Nicole Kaney--who's planned more than 300 weddings in her 12 years of experience--and got her top tips for the recently engaged.
What are the top three pieces of advice you give to someone who just got engaged?
Have in mind the total budget you want to work with. Then hire a planner. Take care of the basics first. It's like building a house; you have to lay the foundation and build upon it.
Where does the planning process begin?
Establishing the budget is number one. Then book vendors that can take only one wedding per night.
What is the best way to choose vendors?
Pick vendors based on your style, personality and budget.
When does a bride-to-be typically decide to hire a planner?
Some brides hire [a planner] more than a year out and some hire planners for smaller packages as close as a few weeks before their big day.
What are the biggest wedding trends for brides-to-be this year?
We are seeing more glitz and glam, tons of flowers and some sparkle!
All brides-to-be and their weddings teams are invited to make reservations for the workshop by calling (941) 309-2072. Advanced reservations are required and space is limited.