Article
An Interview with Anthropologie Customer Styling Director Christina Frederick
Heather Dunhill sits down for an interview with Anthropologie's customer styling director, Christina Frederick.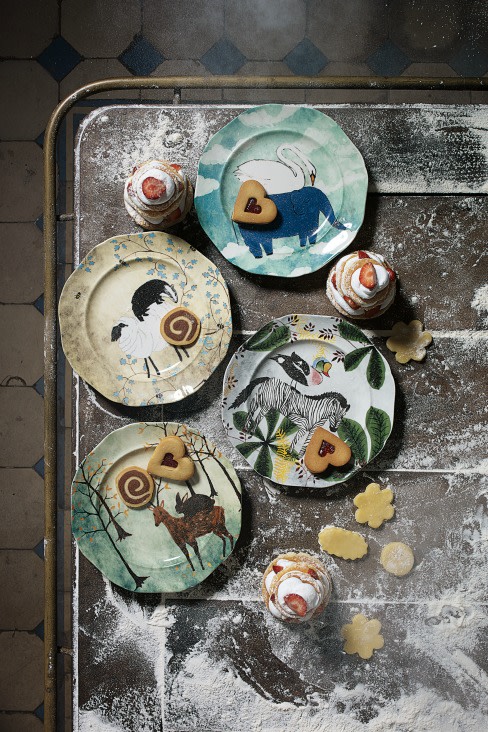 You've heard that the chic shop that is Anthropologie has opened its doors at The Mall at University Town Center. I could linger here forever--everything's aesthetically pleasing and texturally interesting.
I have it in my mind that every person behind the scenes at Anthro must be one of those enviable creatives who can put various prints and genres together in a form that exudes laid back cool from tabletop to a stack of bracelets. It's a store replete with clever finds and everything, everything is styled just right and just before it's overdone.
So, I decided to track down Christina Frederick, Anthropologie's customer styling director, to get some insight into the brand--like how to stack those bracelets, must-have fall trends and how to go from desk to dinner.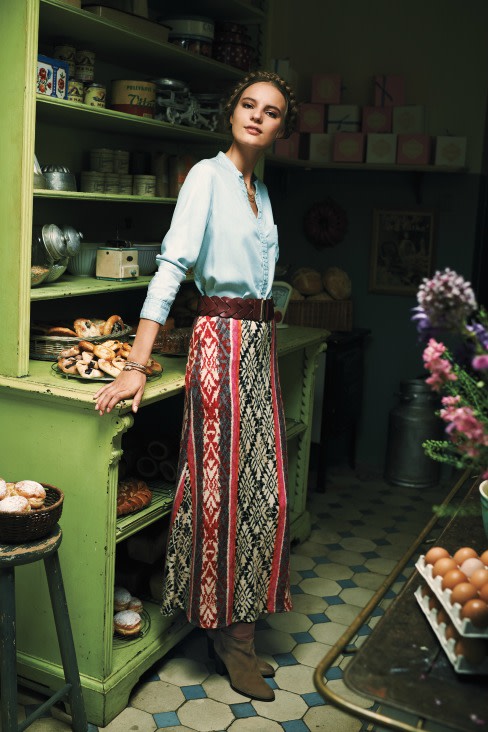 Who is the Anthropologie woman?
She is confident, optimistic, down to earth, thoughtful, a creative thinker with insatiable curiosity and attention to detail, and best of all she has a sense of humor and is fun!  Her style is driven by a desire to express herself; it's personal and comprised of her own unique mix of ingredients based on what flatters her most and reflects her personality. She dresses for herself.
What's the secret behind Anthropologie style?
1. Femininity
2. Juxtaposition and contrasting elements are at the root of Anthropologie style–a classic example is the boy-meets-girl look, mixing overtly feminine pieces, like a blouse, with more rugged or boy-inspired staples like a boyfriend jean.
3. Having fun with your look--not living by rules or being afraid to experiment and try new things.
Fill us in on the must-have fall trends…
Skirts are back in all shapes and lengths, along with a more feminine approach to dressing in general.  Re-emerging classics such as trench coats, turtleneck sweaters and tall boots are feeling like must-haves again. Metallic staples, artistic whimsy and sporty details are still on the scene and infuse a modern splash into any look.  Proportionally, longer shirts and shrunken pullovers are feeling fresh and work with everything--they're also pieces that can help update the slim denim still living in most wardrobes.
Tell us, how can we instantly elevate a look to go from desk to dinner?
1. Shoe: Change into a heel or fun not-so-work shoe.
2. Face: Brighten your face with lipstick and earrings and/or a necklace, depending on look!
3. Bag: Lighten your load by ditching the big daytime carryall for an effortless clutch.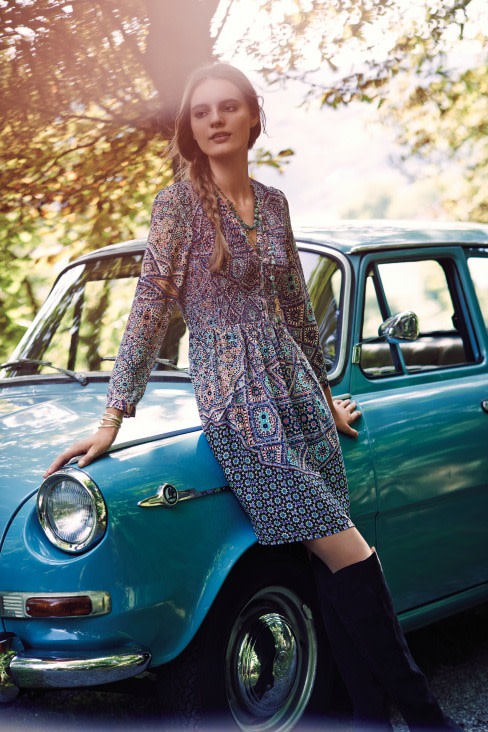 What mistake do you think we make when it comes to our look?
The one thing that will make or break any look is dressing for your body type. This is the one faux pas that pains me from time to time--like when I see a woman that could easily look 10 lbs. lighter and/or two inches taller if only she was in the right shapes and sizes for her figure.
Also, becoming stagnant or in a rut, not trying new things or exploring our own wardrobe to create interesting combos each season.
Any tips on creating a chic stack of bracelets?
Variance in width and texture is the key for more delicate stacking, and lends itself to a look that is personal and appears to tell a story. However, two or three of the same bangle/bracelet worn all together can be quite chic as well.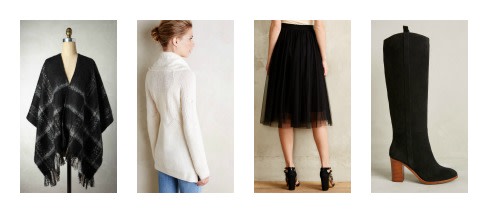 Lastly, what are your favorite pieces from the fall collection?
Oversized plaid accessories, tall boots, cashmere turtleneck sweaters, romantic blouses, skirts in interesting fabrics, such as tulle or  printed silk, and  textured jackets.
Click here to read Heather's Fashion IQ in our November issue. >>