Article
An Interview with Ela Handbags Co-Founders Ela and Martin Aldorsson
Fashion blogger Heather Dunhill gets the scoop on ela, an emerging handbag line that's now available at Saks Fifth Avenue in Sarasota.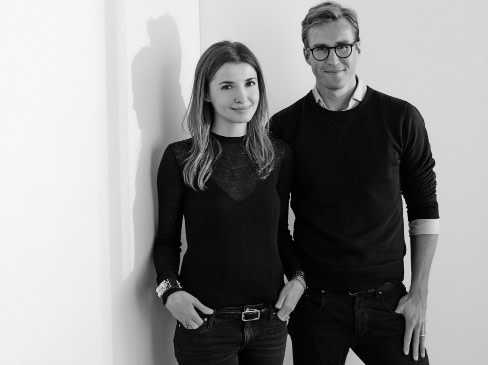 It's rare that you get a backstage pass to an emerging designer/brand that is right on the edge of becoming one of those must-haves. I'm thrilled that the co-founders of ela, Ela and Martin Aldorsson, gave me a peek into ela's world just as it's wildly blooming in fashion's hottest circles.
As you can probably tell, I'm a fan, with a couple of ela bags (OK, maybe three!) in my collection. To me, ela is the new Chanel for the downtown cool girl who makes a trip uptown every so often. The bags are refined with a bit of edge, but the sophisticated silhouette has staying power. And remember how I used the word "emerging?" Well, Ela has already been picked up by Saks Fifth Avenue--a major deal--and you can find the bags right here at our Saks in Sarasota. (You're welcome.)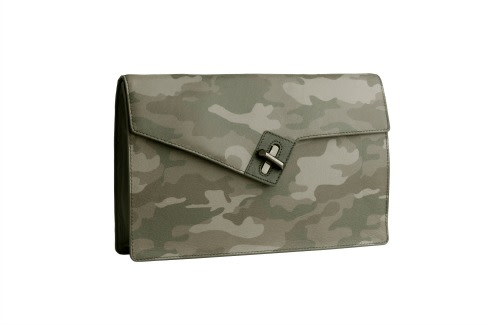 It's not easy to design a handbag that's simplistic and elegant. You've both made ela handbags look like they're effortless to create–what's your process, from design to production?
Ela Aldorsson: Each season we select a theme, which guides the colors and treatments for the collection. But the design process doesn't always start with a sketch. Often I already have the shape of the bag in my head, and I'll go directly to the paper mock-up, where I can quickly figure out the scale, function and design details. This exercise expedites the process, as I know that our sample department can actually make the bag a reality. If we were designing a new silhouette, we would test it for a few weeks to see how it wears and if it's missing anything in respect to function.  From there, we would make adjustments to the final sample, which is then shown to buyers.
Tell us about the first bag you designed for ela. 
EA: The MILCK clutch. The idea was to focus on the classic, most essential shapes in a woman's wardrobe, and the first bag that I thought of was the envelope clutch. I wanted a size that fit the most important cargo that a woman might need, hence the name MILCK--an acronym for Money/ID/Lipstick/Cell/Keys. The shape needed to have a modern appeal and an authentic signature that anyone would recognize without a logo. This is where the asymmetrical shape was born. From there, the rest of the bags in the collection followed.
Who gets the most style points in the world of celebs from you, and why?
EA: Some celebrities and style influencers who come to mind are Gwyneth Paltrow, Miranda Kerr and Emmanuelle Alt. My personal aesthetic is geared towards refined with a bit of a "bite," so I get inspired and drawn more often to what [these women] are wearing during the day--pieces that they would select themselves--as they are more relatable.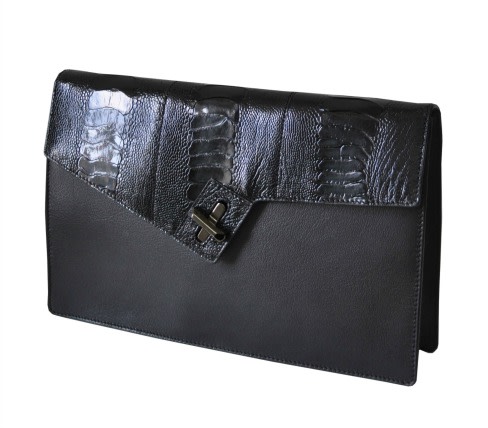 What's your fave way to stay connected to what's happening in the world of fashion from the catwalks to the sidewalks?
Martin Aldorsson: We are fortunate to be spending a lot of time in Europe, as well as in New York, where our showroom is located, so we are always taking in new inspiration.
My personal daily routine includes reading Women's Wear Daily and Business of Fashion, but the absolute best way to stay connected to what is going on, on a consumer level, is to spend time on the shopping floor.
Collaborations are everything right now in fashion – what are you up to and who are you doing it with?
EA: For the last three seasons we have been collaborating with Club Monaco, which has been a lot of fun. We are also currently designing exclusive silhouettes for both Saks Fifth Avenue and Holt Renfrew [a Candian department store].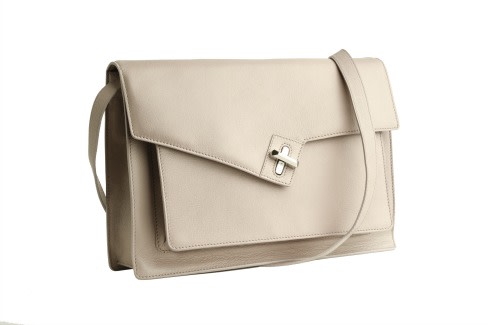 Have a dream collab?
MA: The sneaker brand Common Projects--the shoes are very well designed and well made. I see them as the ela of the world of sneakers.
What should we expect from ela for Fall 2014 and beyond?
EA: Fall 2014 is all about romance and creating a balance between feminine and masculine details. Some highlights include stamped and digitally printed marbled leather that has the appearance of being chiseled out of stone, or muted camouflage that combines all of the colors from the collection. Also, pearls--like the pearl nose ring adorned on our signature tiger stamp.
And for fun…
What would people be surprised to know about you?
MA: When we are in Canada, we spend time between Toronto and a small village outside of the city called Paris, where we are surrounded by endless fields. It's pretty much as far as you can get from the fast pace of city hustle and bustle.
Who would you like to be stuck in an elevator with?
MA: I am a big Richard Branson fan--I love his optimistic attitude towards life and business!
What did you want to be when you were seven years old?
MA: For the longest time I dreamed of becoming a professional tennis player--growing up in Sweden, Bjorn Borg was the ultimate sports hero!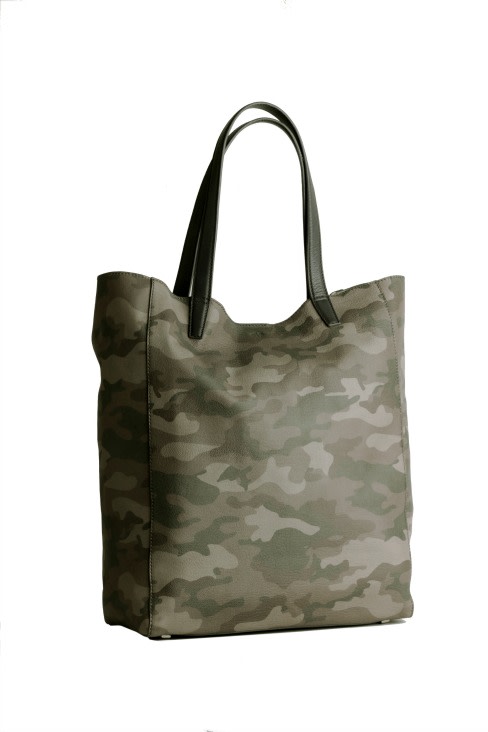 Click here to read Heather's Fashion I.Q. in our July issue. >>