Article
True Yoga with Yogini Elena de Lalla
Interested in taking a class with sought-after Sarasota yogi Elena de Lalla? Here's what you can expect.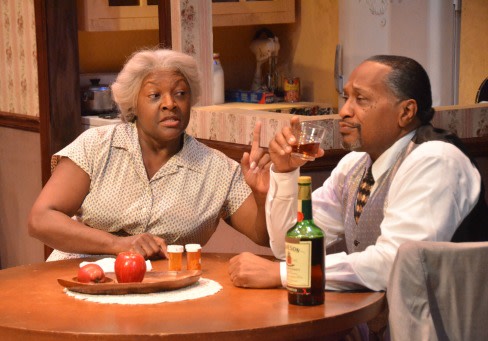 Elena de Lalla is one of the most sought-after yoga instructors in Sarasota because of her empowering and transformational approach to yoga. She has earned a reputation as a yogini who is mindful of aligning her actions with her words and beliefs.
If you consider going to Elena's class for a workout, she'll tell you herself to skip it and go to the gym. Don't get me wrong, it's no easy physical session but Elena's goal is to guide you through a deeper connection to the Self (she'll remind you of the capital "S" in class) through a dynamic flow of asana, pranayama, and meditation. Eclectic energy work together with teachings from Bhakti, Atma Yoga, Tantra, and Shamanism are at the core of her classes, which are open to all student levels.
Over the years Elena has been embarking on a series of voyages to deepen her knowledge of Eastern Religions and Philisophies. These journeys have taken her numerous times to India, Bhutan, Java, Bali and Thailand, opening her eyes and heart to vast and different perspectives of life. Her studies with Professor Douglas Brooks, one of the world's foremost scholars of Hindu Tantra, have deepened her knowledge of Shrivyda Shakta Tantrism, and she draws great spiritual inspiration from her teacher Saul David Raye with whom she is certified in Holistic Atma Yoga. In addition, she takes part giving workshops at various venues in the United States.
To learn more about Elena, class times and locations, go to her site at Move Your Spirit Yoga. In the meantime, she answered a few questions about her practice.
[caption id="attachment_1707" align="alignleft" width="481"]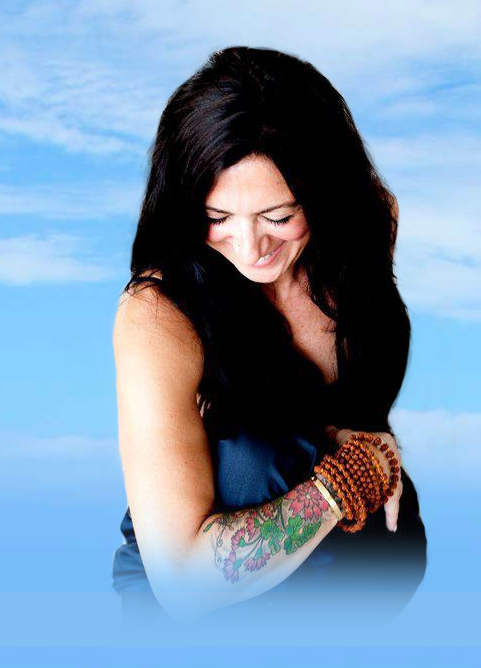 Photo by Michelle Donner[/caption]
What is true yoga to you?
True yoga is way of life. It's not just unrolling a mat or practicing poses. The way we approach different asanas [postures] is a metaphor for life "off the mat." True yoga is at home, at work, while interacting with other beings. Ultimately it's about love. Universal, unconditional love.
You often make treks to India. What draws you there?
India is the birthplace of yoga. Centuries of tradition are deeply rooted and all your senses are elevated to their maximum potential. It's like being on a constant high. I have visited Rishikesh several times, the "home" of yoga, in the Himalayan mountains. It is said that Lord Shiva (one of the main three forms of the Divine, according to Hinduism) sat in meditation there for hundreds of years. One can breathe the stillness, the magic, the silence. Not so easy to come down afterwards!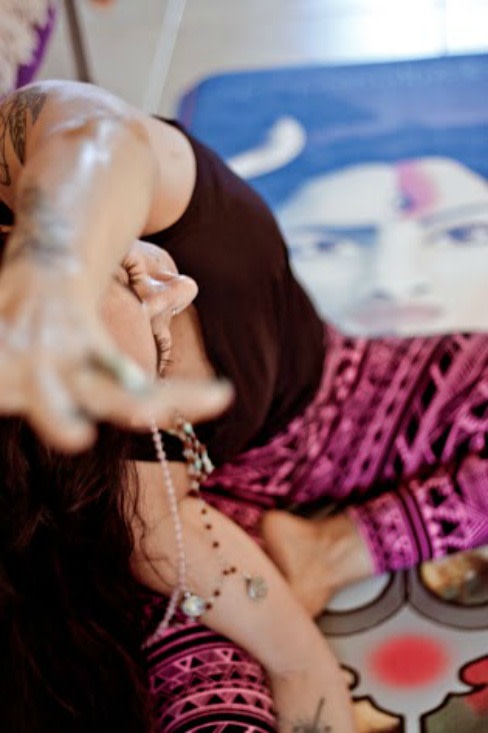 What are you bringing back from India to incorporate into your class?
I am bringing back that sense of magic, the mystical peace that I breathe when I am there. And, of course, the teachings. I've been focusing on true classical yoga, yoga at its roots, as created by the rishis, the sages. One of my Indian teachers told me, "in the West there is yoga for this, yoga for that, when in reality there is only one yoga. The one that reminds us of the union between body and Spirit."
Tell us, what can a yogi/yogini expect from practicing with you?
Movement in the Spirit, a lot of letting go. Reconnecting to one's true nature, which is Divine, and never separate from the physical body. We practice poses, breathing techniques, meditation, and chanting. Chanting is a form of Bhakti, of devotional love, a quick "medicine" for the heart, often forgotten. I'm bringing it back.
You often hold classes for yoga nidra. Tell us more about this guided meditation...
Yoga nidra is a phenomenal, ancient, guided meditation that takes the practitioner to a threshold between being awake and being asleep. It is often referred to as "yogic sleep." It works by triggering the relaxation response in our parasympathetic nervous system. It brings clarity of mind, inner peace; it helps with memory and sleeping disorders. It's for everyone, and a unique experience.
Congrats on your new location at Circusoul Yoga, what made you choose this studio to put down roots?
It's a beautiful, brand-new, bright, silent studio in a perfect location [4141 South Tamiami Trail]. I like the enthusiasm of the owner, Kerry Tice, and his passion for the practice. Both Kerry and I are devoted to sharing the path of yoga in our own unique ways.
What are your plans?
I am returning to India in May to complete my certification in Ayurveda lifestyle. I've been focusing on this sister science of yoga for quite some time and its benefits are life-changing. I'll be able to guide people towards healthier choices, from food, to daily routine, to long term commitments and changes in order to live a healthier, more complete incarnation.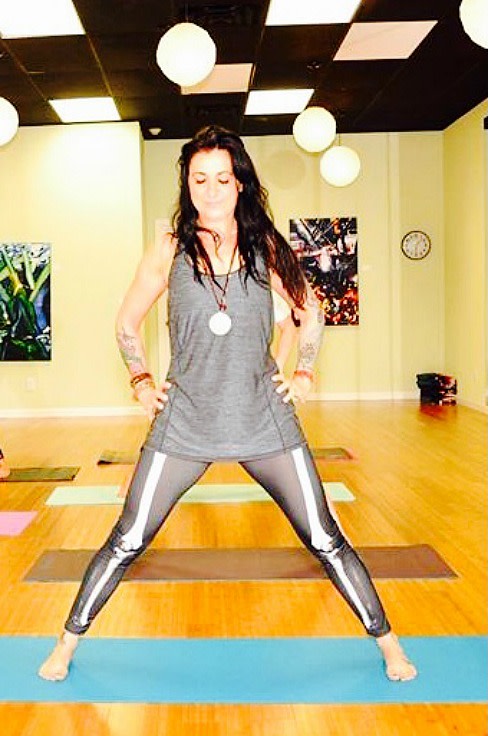 Click here to read Heather's Fashion I.Q. in our May issue. >>