Article
Brides Against Breast Cancer's "National Tour of Gowns" Returns to Sarasota
Brides Against Breast Cancer's National Tour of Gowns stops in Sarasota next weekend.
On July 13 and 14, Sarasota-based nonprofit Brides Against Breast Cancer will take a little break from its national Tour of Gowns tour and make a stop in its hometown for a charity wedding gown sale and bridal show. Brides-to-be and their guests can browse hundreds of new and pre-worn designer and couture wedding gowns, ranging in price from $99 to $3,900 and in size from 2-24. There's a VIP "Unveiling of the Gowns" reception on Saturday morning from 10 a.m.-1 p.m., and general admission is Saturday from 1-8 p.m. and Sunday 12-5 p.m. Both events will take place at the Westfield Southgate mall.
Sarasota Magazine has a special connection to the Tour of Gowns: Our marketing director, Molly Hunsinger, bought the first gown at last year's sale, and Kate Daniel—daughter of editorial director Pam Daniel—purchased the last one sold that weekend. Both were married this past spring.
[caption id="attachment_414" align="alignnone" width="488"]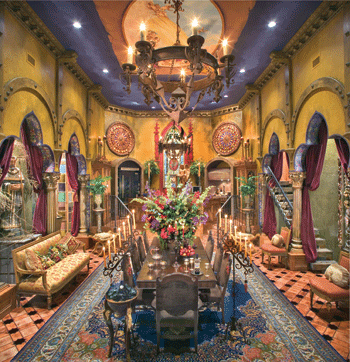 Photo by Lori Sax[/caption]
"The very first gown I tried on was the one!" Hunsinger remembers. "It fit perfectly; I didn't even have to have it altered. I had been engaged for nine months at the time, we hadn't yet set the date, and this was my first attempt even looking at dresses. I cried when I tried it on. The gown made me feel good in so many ways—not to mention that I was able to participate in fundraising efforts for a worthy cause. Total win/win!"
[caption id="attachment_413" align="alignnone" width="488"]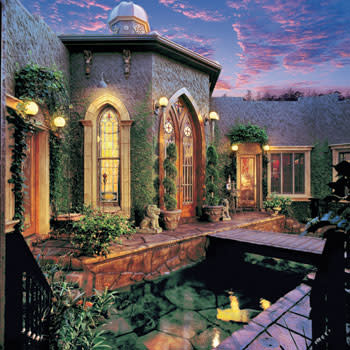 Photo by Rebecca Baxter[/caption]
Daniel recalls a similar happy experience: "I searched the racks with the helpful [Brides Against Breast Cancer] employees, and I tried on eight or nine dresses but kept coming back to a strapless Amy Kuschel design," she says. "In that dress, with people surrounding me and putting jewelry and veils on me, I could envision myself on my big day."
For more information about Brides Against Breast Cancer and the National Tour of Gowns events, go to www.bridesabc.org.