Eat This Now
Ingredients and Technique Shine at Longboat Key's Maison Blanche
Chef/owner Jose Martinez and his wife, Victoria, have created a true French dining experience at their Maison Blanche on Longboat Key.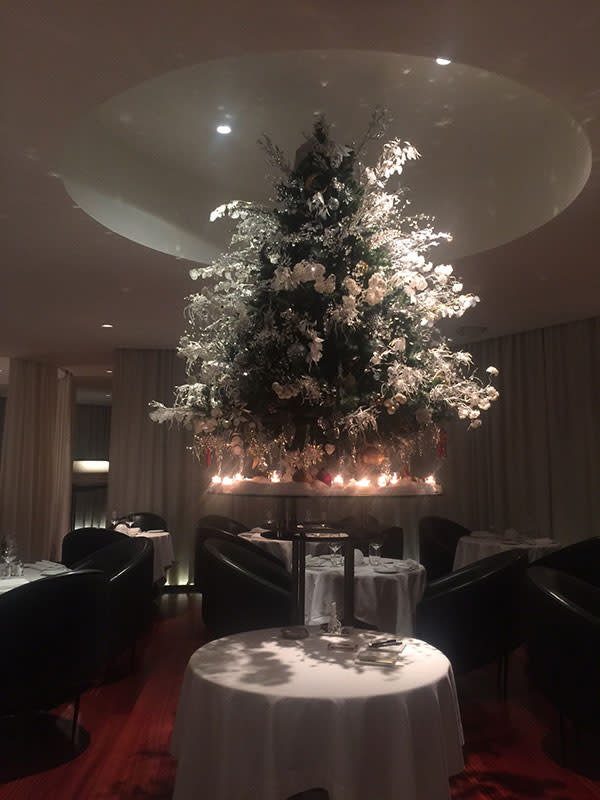 Maison Blanche, the "white house," has stood on Longboat Key for many years under the keen and talented direction of chef/owner Jose Martinez and his wife, Victoria.
Highly sophisticated yet equally approachable, Maison Blanche is definitely one of the best and most consistent restaurants in the area--let alone the entire state. It's elegant and inviting, and it always delivers impeccable food and service.
On our most recent visit, we immediately asked ourselves, "Why don't we come more often?" After all, the prix fix menu--$65 per person, with the option to upgrade--is within our "special dining" budget. And it doesn't have to be a birthday or anniversary--the visit is itself a celebration of sophisticated French cuisine.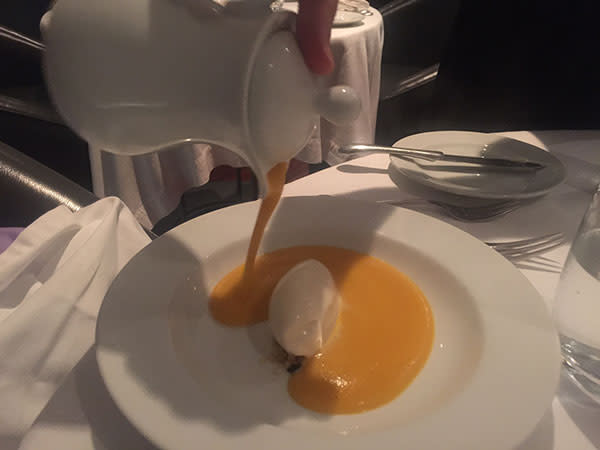 Our dining experience began with an amuse bouche of whipped potato soup with hint of truffle. Pillowy in texture and packed with finesse, this course could only be topped by the next--squash soup with bacon ice cream. The balance of warm, perfectly seasoned winter squash with savory bacon ice cream worked--and is a symbol of Maison Blanche's understated sophistication.
The tomato tart, one of the restaurant's original items, remains on the menu. Warm ripened grape tomatoes in a flaky pastry with hint of basil is another dish of great refinement. In fact, each and every dish from the kitchen offers this same wildly under control experience. And the understated, extremely competent service perfectly accompanies the dining experience.
 The sea bass, prepared Mediterranean-style with fresh lemon and a light tomato and vegetable base, reminds you of how fresh fish is meant to be experienced. Seared golden and expertly cooked, the bass also had a moist yet crisp top.
I dream of cooking like this. It is what Parisian food is about: respect for the ingredients and creative refinement. No other cuisine in our area delivers each course like Maison Blanche.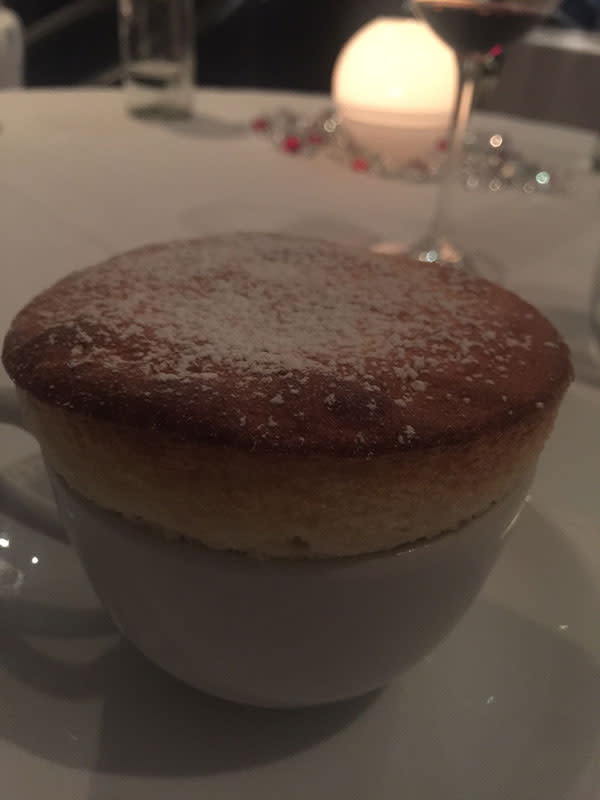 And of course, my dessert--orange souffle--exceeded expectations with its fluffy texture, perfectly raised top and orange flavor.
I'll never wait this long to visit Maison Blanche again.
Maison Blanche, Four Winds Beach Resort, 2605 Gulf of Mexico Drive Longboat Key  (941) 383-8088