Article
Spirits of Sarasota: Square 1's Brandy Alexander Milkshake
This week's top drink on the bar scene.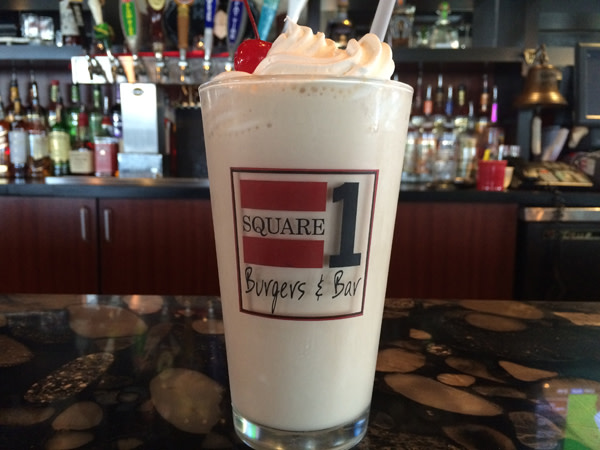 This week: The Brandy Alexander milkshake, from Square 1 Burgers & Bar's X-Rated Shakes menu
The drink: A 1920s classic meets a nostalgic treat. Square 1's version starts with the traditional base: brandy (a spirit made from distilled wine; cognac is a brandy) and crème de cacao (chocolate liqueur). Then, instead of topping with cream, they blend the booze with Blue Bell vanilla ice cream and finish it off with whipped cream and a cherry. It is, in a word, indulgent. And yes, you can taste the alcohol.
The bar: With its eclectic, meat-centric, diner-esque menu, I tend to underestimate Square 1's class. It's clean and shiny and more like an abbreviated upscale sports bar (just two TVs). A worthy destination for drinks.
Food: You bet. The two-dozen or so namesake burgers are joined by a selection of salads, entrees and apps. The Woo Hoo Fries are a sort of peppery, Americanized poutine, and the super-crispy onion rings are more than respectable and come in a mountainous portion.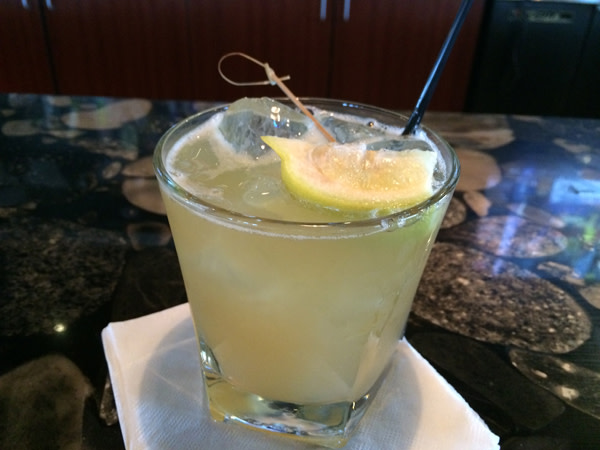 Other notable potables: The X-Rated shakes also include mudslide (of course), a bourbon-based salted caramel and a Jack Daniels cinnamon-and-sugar invention (apparently bourbon goes well with ice cream—who knew?). There's also an surprisingly innovative specialty cocktail menu including the Ancho Whiskey Hot Sour, which starts off tangy and finishes with a tasty and intriguing heat. Also, punny props to whoever came up with the Hendricks gin-based "Jimlet Hendricks" gimlet.