Article
Argentinian Pastry Offers Exotic Treats on Webber Street
Victor and Ivana Bottazi's bakery offers sweets-lovers everything from vigiliante breakfast pastries to flan and more.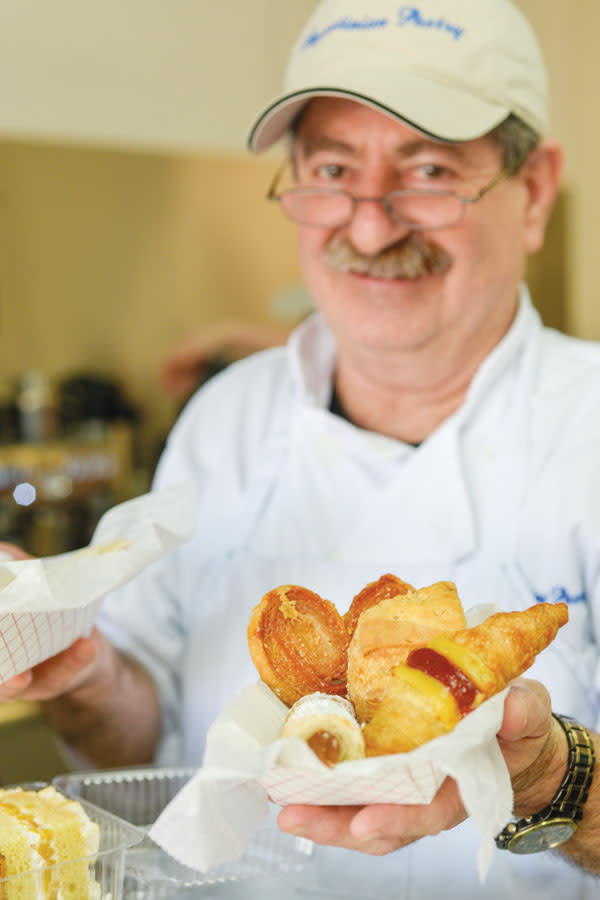 A vigilante breakfast pastry is a butter-rich, flaky wand filled with sweet quince and a dab of custard. Marvelously toothsome, it's one of the signature traditional treats at the new Argentinian Pastry, where you'll hear as much Spanish as English when you walk through the door. Start with the vigilante ($1.20), but advance to a dulce de leche cupcake, a flan Napolitano, arrollados, pastafrolas, canoncetos and rows more of delectable pieces of food art. Owners (and bakers) Victor and Ivana Bottazzi can explain all to novices.
At lunch, find fresh-baked empanadas and sandwiches de miga (layers of meat and thin bread stacked to resemble tortes). The bakers also specialize in custom cakes for weddings and other celebrations and party platters of desserts. If you crave sweet things and enjoy a small culinary adventure, this unassuming strip-mall bakery offers scrumptious new territory to explore. Argentinian Pastry, 3608 Webber St., Sarasota, (941) 960-0069.