Article
Chef Judi Shares Her Hanukkah and Christmas Traditions
Chef Judi Gallagher shares her favorite holiday traditions, from Hanukkah to Christmas Eve.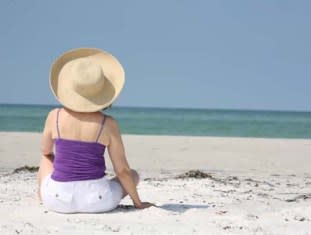 By now most of our readers know that I am Jewish and my husband is Irish-Catholic--which means we are a blended family that celebrates from mid-September, when the Jewish holidays hit, all the way through Thanksgiving, Hanukkah and Christmas.
I separate the house for each holiday. We decorate for Hanukkah in the dining room area and place the Christmas tree in the family room. In between is the hub of every holiday: the kitchen.
And while Thanksgiving is my favorite holiday, it's comprised of my least favorite foods. So I'm in Hanukkah heaven when it is time to fry the latkes, roast the chickens, braise  the briskets, simmer the homemade applesauce and pick up Indigo Hotel's Chef Sol's incredible New York-style cheesecake and Jim's Small Batch Bakery's sticky toffee pudding.
Christmas foods are traditionally prime rib (here on out from The Fresh Market), perhaps lobster tails from Lotsa Lobster, fingerling potatoes roasted in duck fat and truffle salt from St. Armands' Spice and Tea Exchange, and our son's infamous butternut squash risotto to start and flaky apple pie with pumpkin ice cream to finish.
We hunker down at our house, attending only a few holiday parties so we can get ready for our own little celebrations.
I make lists, assign the pick-up schedules and bake a few sour cream coffee cakes for special friends. I love it all, but I think my favorite is Christmas Eve. Several years ago I almost had a meltdown while preparing a fancy wine dinner for our family and friends. Exhausted from an early Hanukah and prepping for Christmas dinner, my husband asked what could he do to make it easier on me. "Take me out for Chinese and a movie," I cried, "like the way I was brought up!" It isn't  a joke--Jews really eat Chinese on Christmas. And when I asked our two little Irish Catholic grandnephews, who just moved with their parents to Sarasota from Cape Cod, what they wanted on Christmas Eve, they screamed, " Chinese, of course! Doesn't everyone get Chinese on Christmas Eve?"
So during this holiday season, may your latkes be crisp, your brisket tender, your prime rib succulent and your beef with pea pods as ecumenical as we all see it in our family.