Article
Chef Judi Tells Us What and Where to Eat in Italy
Chef Judi's sharing her foodie field notes from an Italian holiday.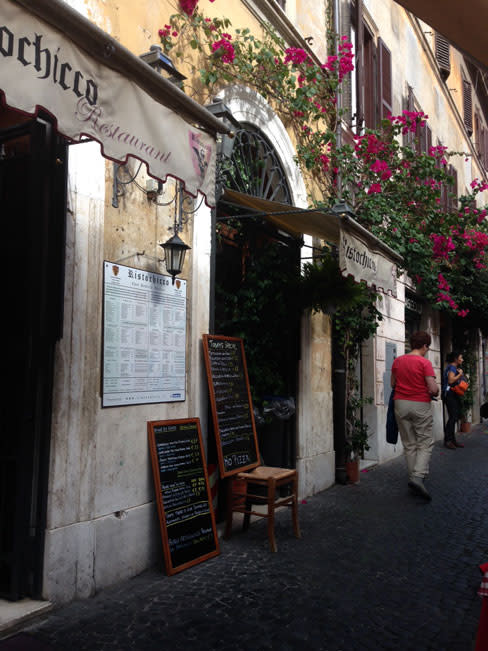 My field notes from an Italian holiday:
I want pasta all the time. When I was a child I learned that pasta is love, pasta is life and, goodness, pasta is in abundance. (And Andrea Boccelli  is known to stop a practice and take a pasta break.) Pasta in America as we know it--white pasta--is becoming a forbidden fruit. Even I myself use spaghetti squash with my Bolognese these days. Although 10 years ago I added a pasta course to our Thanksgiving dinner in hopes of putting good karma out there for my next life.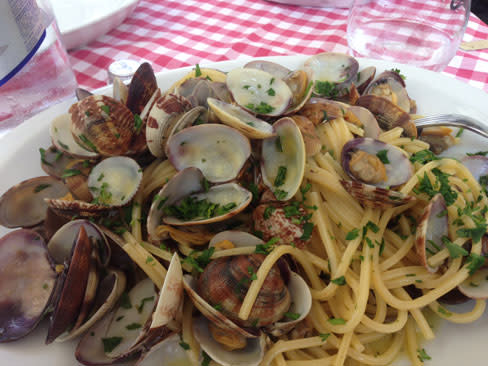 I want to slurp my pasta with olive oil, tomatoes and chicken livers and know there is more coming. I want to dream of spaghetti and clams and have it be as good as I had in Rome.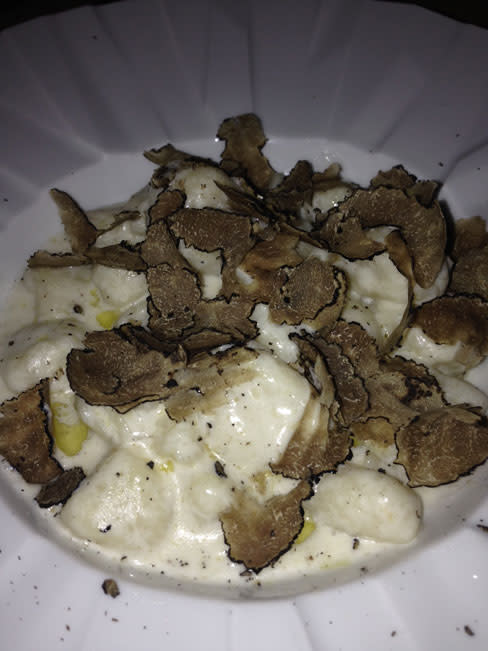 I want shaved truffles and Parmesan on my eggs and ricotta gnocchi so light it sings, like I've been eating in Italy.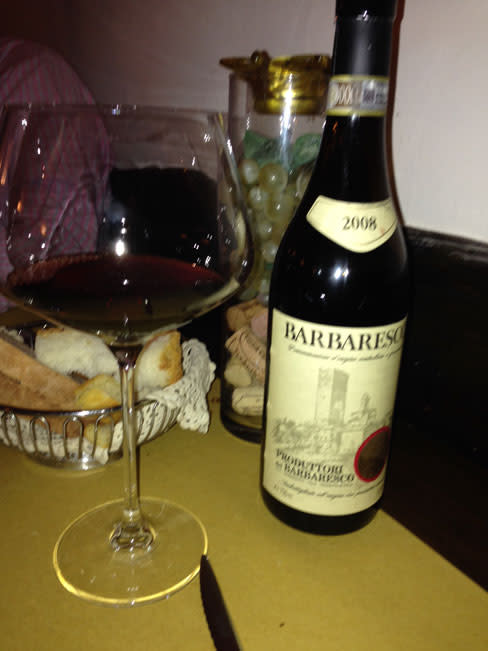 I want a bottle of Barbaresco DOCG for $35 anytime I want it, and gosh, I want stand-up espresso bars for a double espresso and an Italian cream-filled pastry.
I want to forage for porcinis and sauté them for the porcetta roasting in the oven with farro.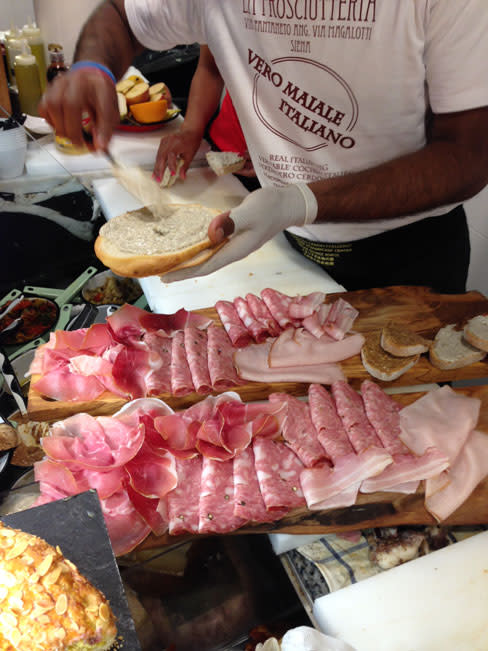 I want someone to brush my crostini with Gorgonzola truffle spread and layer prosciutto on top with slice of pear and a glass of Antinori's finest, deep-tannined Barolo.
I want steak Florentine from a server that carves like Michelangelo paints.
I want an Italian grandmother to carry the Sunday pastry to her house, where sauce simmers, the smell of meat fills the kitchen air, roosters run freely near the vegetable garden and my husband roasts the zucchini and eggplant for the antipasto.
I want to look in the Tuscan hills and slice the pecorino for dessert, served with honey and braised pears in chianti wine.
In my next life I want to have a Tuscan cooking school and teach centuries-old Italian recipes. Food is life, and for now I will just be grateful the Italian recipes I will bring back.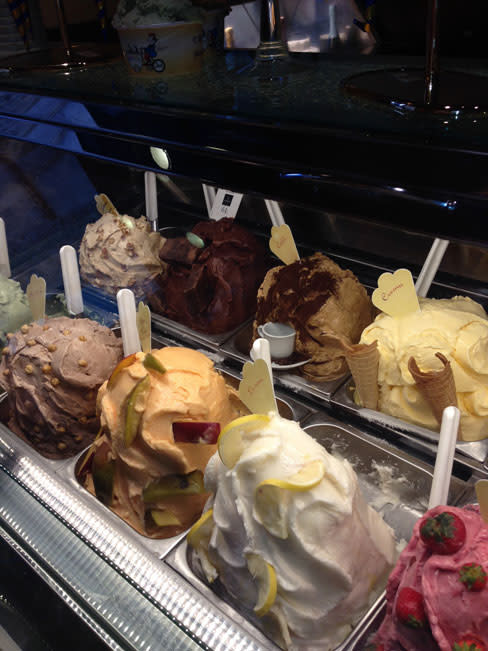 Click here to read Chef Judi's Dish in our October issue. >>