Article
New Restaurant Alert: Fast-Casual Russian Cuisine at The Russian House
Chef Judi Gallagher explores the concept of fast-casual Russian cuisine at the new Russian House restaurant.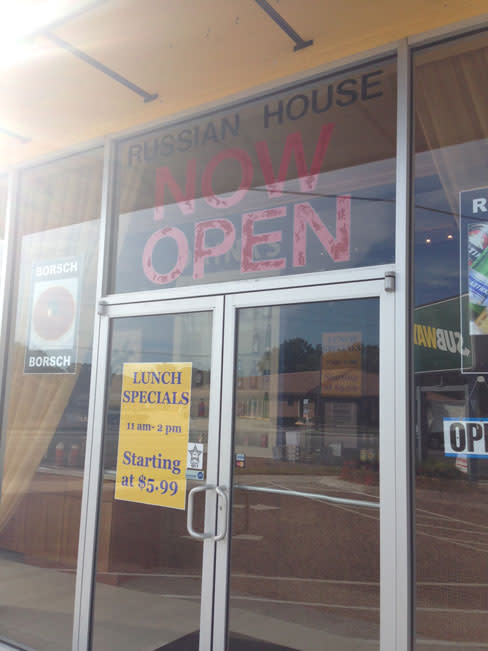 When you think about fast-casual, you might think of burgers and fries, chicken sandwiches or pizza. What you don't necessarily think of are the flavors from Russia and Eastern Europe on a plastic plate with a takeout tube of sour cream. Yet it makes sense--and somehow works quite well. The owners of the new Russian House restaurant on South Tamiami Trail even have a note on the tables explaining that, to keep costs down, they use disposable plates and plastic silverware, avoiding the cost of a dishwasher. Cool--I can take saving a few bucks.
And at the Russian House, it's all about the food, anyway--and the food is fresh and tasty. I think a pierogi is a better choice than a super-size fries, anyway. Even better, the food is made fresh, with no preservatives, and the kitchen is a microwave-free zone.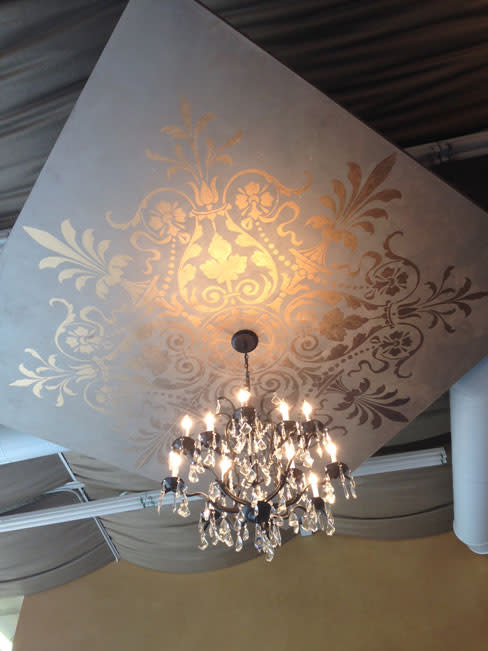 Located next two Chinese buffet restaurants, Russian House fills the space where a very short-lived Philly cheesesteak spot sat. The space is cute, with an attempt at Russian décor in the dining area. As you walk in, you take a right to place your order from the menu. Then you select a Polish black currant juice or a Lithuanian beer and head back to the small dining area for a table.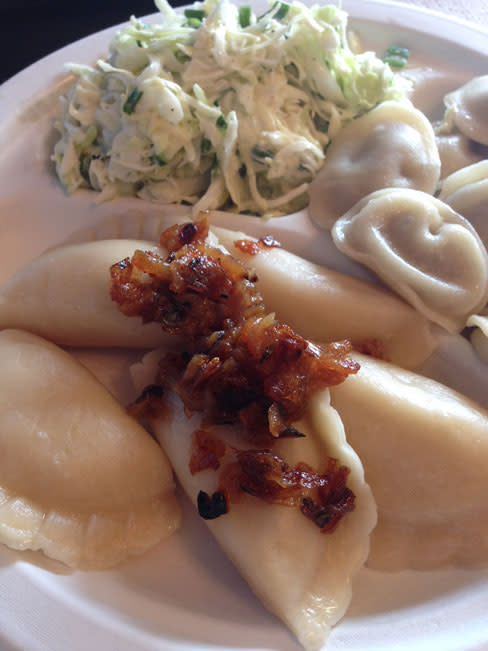 The pelmeni, Siberian style meat-filled dumplings, have a tender flavor and cute background story on the takeout menu. My son insisted we go back two days later for more. A good sign, considering he is also a chef, and my grandparents were from Russia and Hungary.
The pierogi, also known as vareniki, are larger crescent-shaped dumplings with potatoes, cottage cheese or fruit fillings.
Piroshki is similar to a "hot pocket," only freshly made and delicious stuffed with a savory filling and deep fried. Very, very good.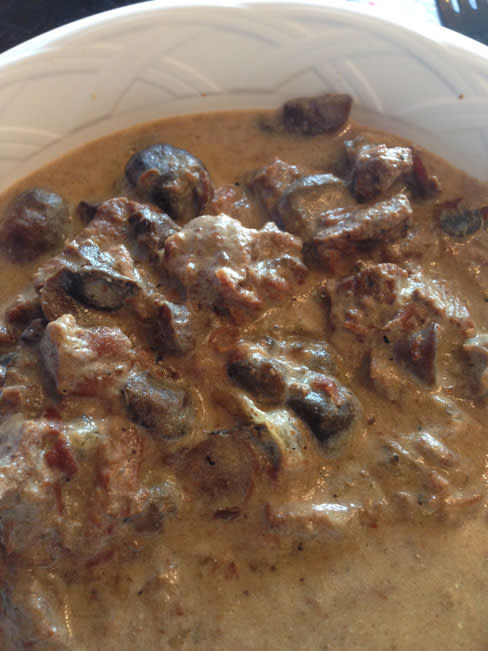 While we were too full from our sampler plate of the above (not to mention our cabbage slaw salad, a bowl of hot borscht that was hearty and authentic, and an order of beef stroganoff), we plan on trying the plov ASAP, as well as the rice pilaf and a slice of napoleon. Judging by the other items, I think the custard cream should be very good here..
Overall, the owner is as pleasant as can be, the food was good and satisfying and since we know Chinese food as a fast-casual ethic meal, why not try Russian?
The Russian House is located at 6115 S. Tamiami Trail, (941) 735-1151. Hours are Monday-Saturday, 10 a.m.-9 p.m., with lunch specials running Monday-Friday from 11 a.m.-2 p.m. www.russianhouse.net
Click here to read Chef Judi's Dish in our July issue. >>