Article
Where to Find Sarasota's Best Frozen Yogurt
Our panel of judges seeks out the best in town.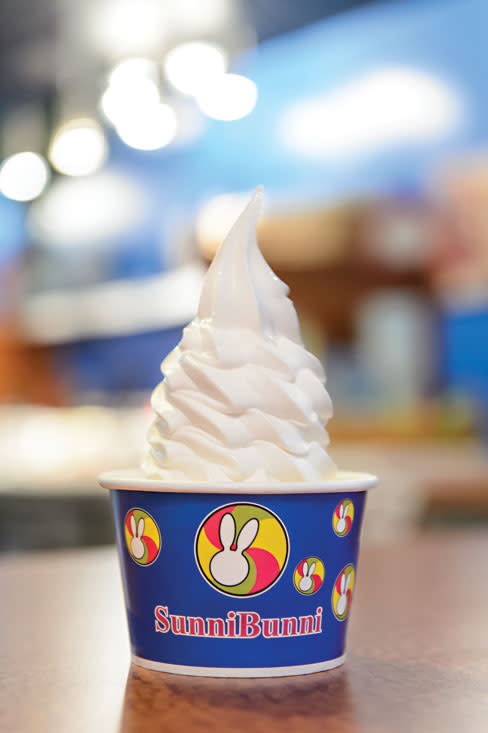 Frozen yogurt is the perfect antidote for steamy summer days. We asked our 10,000-plus Facebook fans to nominate their favorite local version, and sent our judges—wedding photographer Naomi Chokr, editorial interns Katy Bryan-Beachler and Savannah Handerson, and web editor Megan McDonald—across town to put them to the test.
Best Overall: SunniBunni
With an original yogurt recipe that's packed with probiotics, Sunni Bunni is not only delicious but healthy. The shop we visited, located on Bay Road, makes its yogurt without any powdered mixes or freeze-dried products, and that was apparent in both the yogurt's taste and creamy texture.
Best Texture: TCBY
Thanks to its deliciously thick, custard-like, creamy vanilla fro-yo, we unanimously decided that TCBY's classic vanilla flavor also took the prize for the best ice cream substitute.
Best Tart: SunniBunni
More people are gravitating toward tart yogurt, and most of the places we tried offered variations of it. SunniBunni's Original Tart recipe took the top spot for its thick, creamy and flavorful taste.
Best Toppings: Yogurtology
With a vast array of treats for both the bottom and top of your cup, Yogurtology had most toppers of anyplace we visited. Ranging from classic chocolate morsels to baklava, plus syrups and sauces galore, those toppings make it easy to accessorize your yogurt.
Best Specialty Flavor: Yogurtology's Peanut Butter Banana
The description for this specialty flavor is absolutely accurate thanks to its pronounced peanut butter and banana flavors—a great treat for our taste buds.
Click here to read about other Sarasota's Bests, including margaritas and cupcakes. >>
This article appears in the July 2014 issue of Sarasota Magazine. Like what you read? Click here to subscribe. >>