Article
Wing House Opens in Downtown Sarasota
Plus, Chef Judi's picks for where and what to eat when you're watching the World Cup.

Wing House Opens on Main Street
Well, apparently I was wrong when I asked who would go downtown to eat piles of wings served by waitress in too-short uniforms. I am eating humble pie (wings?), indeed. The new Wing House, on Main Street, seems to be quite popular. And now with rumors swirling about World of Beer coming to the east end of town, along with the opening of the new downtown location of McCurdy's Comedy Theatre,  I am hoping that we can score a few more eateries on Main Street. (Please let one be a real Jewish deli!)
World Cup Viewing and Eating Ideas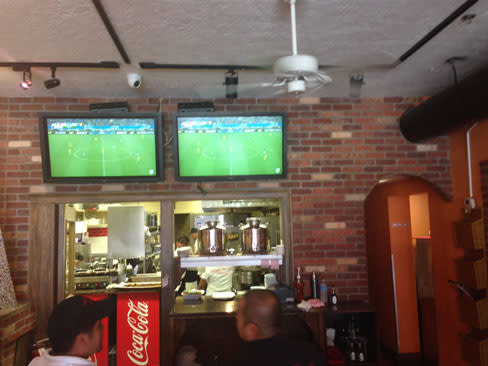 If you're a soccer fan, there's pretty creative World Cup viewing sites here in town, including Il Panificio in Gulf Gate, as well as Oh Mamma Mia, which brought in a huge TV to cheer on the teams. Made in Italy in Venice was packed last week with fans running out of the kitchen to cheer for their teams.
And if you are hosting a party to view the "football" games, here are a few ideas—with an international twist.
Italy fans, stop by Peperonata Pasta in the Chili's shopping center on U.S. 41 for some homemade tagliatelle and pesto sauce—Argentina fans can grab homemade empanadas.
Germany and Belgium fans will be pleased to know Geier's Sausage Kitchen has baby back ribs on sale all week. (Scroll down for a recipe.)
Portugal fans may want to swing by Sarasota Seafood Company for some fresh seafood to whip up a nice fish stew (and don't forget to add linguiça for authentic flavor).
Yes, the headstrong Netherlands team deserves a real cheer, so pick up some authentic Gouda cheese for your cheese plate.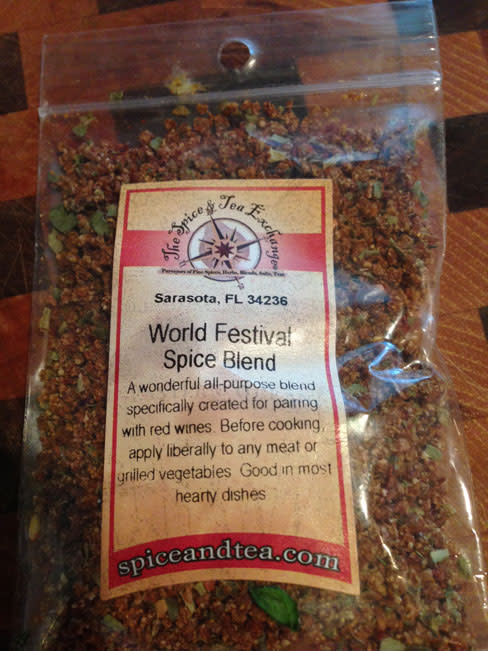 Australia—well, I hate to be cliché, but you need a shrimp on the barbie. Spice up authentic outback flavors with seasonings from The Spice & Tea Exchange on St. Armands. And for Ghana fans, there are some amazing crazy spiced pepper blends there.
British fans will want head to Shakespeare's English Pub for a few pints and fish and chips.
And for all those USA fans, a burger at Knick's Tavern might just cheer the team to victory.
In the meantime, I am going to set the table for an international feast to cover my tracks (I'll be cheering for whoever wins!).
Recipe: German-Style Braised Baby Back Ribs
During a stop at Geier's Sausage Kitchen, I found baby back ribs at $5.99 a pound. Serve these with spaetzle and pretzel rolls to sop up all the sauce.
Ingredients
2 full racks baby back ribs
Salt and pepper
1 onion, diced
2 carrots, diced
6 cloves of garlic, halved
2 bottles Belgian or German beer
1 cup beef stock
1 cup of your favorite barbecue sauce
Instructions
Season ribs with salt and pepper and roast in a 450-degree oven for 20 minutes.
Remove ribs and place in a large Dutch oven along with the remaining ingredients; cover and place in a 300-degree oven.
Cook until connective tissue has dissolved and meat falls from the bones, about 3 hours, but perhaps longer.
Remove ribs to a platter and strain out other solids, reserving jus to serve with ribs.
Serve with spaezle and pretzel rolls.
Click here to read Chef Judi's Dish in our June issue. >>