Article
Sarasota Restaurant News from Chef Judi Gallagher: February 2014
Bits and bites from contributing food editor Judi Gallagher.
Hot Dish: Chocolate Ravioli at Café Gabbiano What happens when savory ravioli dough meets cocoa powder? A genius dessert is born. At Café Gabbiano on Siesta Key, a highlight of the newly revised menu is the chocolate ravioli filled with chocolate ganache. Semi-sweet melted chocolate combined with cream, sugar and butter makes it smooth, with just the slightest texture for the filling. The preparation changes daily; I've enjoyed the dish with both white chocolate sauce and fresh fruit sautéed in butter. Café Gabbiano, 5104 Ocean Blvd., Siesta Key, (941) 349-1423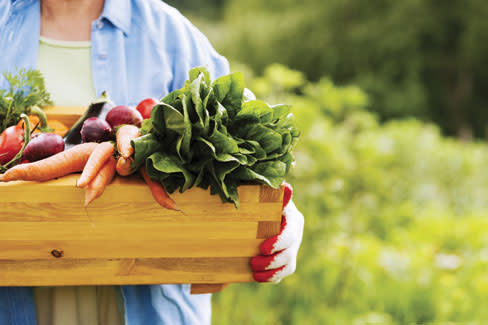 Fresh & Local Passion for Produce will deliver a weekly basket brimming with organic veggies, most locally grown, of eight-10 different items. $150 for six weeks. There is a one-time membership fee of $20. (941) 993-8993, passionforproduce.net
Trending Savory caramel sauce is making its way to the entrée side of menus. Celebrity chefs are creating dishes like Andrew Zimmern's creamy caramel fish, spiked with star anise, fish sauce and cinnamon to create a balance of salty-sweet-creamy.
Read more dining news at chef Judi Gallagher's "Foodie's Notebook" blog. >>
This article appears in the January 2014 issue of Sarasota Magazine. Like what you read? Click here to subscribe. >>