Article
Restaurant Review: The Usual Place
Food editor John Bancroft gives us the dish on The Usual Place.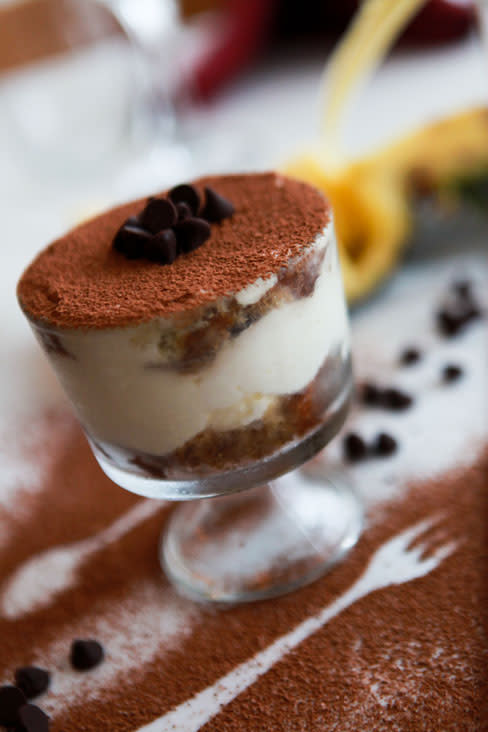 Our first visit to The Usual Place was a delightful surprise. Based on what I'd heard, generally along the lines of a pretty good newish Italian restaurant complete with wood-fired pizza oven, and on the first awkward iterations of its website, I was expecting an agreeable neighborhood place, good enough but without noticeable ambition.
No! The Usual Place, despite the prosaic name, is a sterling, chef-driven Italian restaurant. For that thank owners Roberto Federici and Giuseppe Acqua of Rome and chef Giovanni Tulino of Napoli.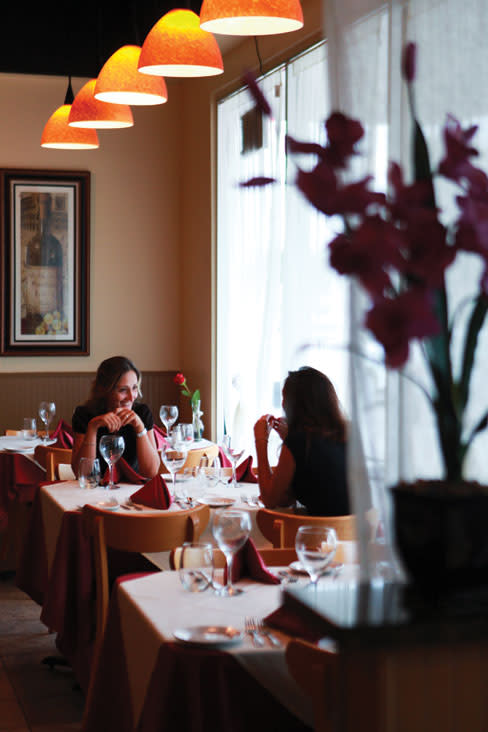 The restaurant's space, in a commercial strip opposite Southgate Mall on Siesta Drive, is welcoming and comfortable, its white-draped tables enlivened with fresh flowers. A wonderful poster of Sophia Loren in an antique Italian kitchen sets the warm tone that pervades both menu and service.
The first thing we noticed after being seated and beginning our perusal of the menu over a prosecco aperitif was the adjacent table of about 10 Italian speakers who appeared to be regulars. A good sign.
The standing menu is expanded by a chalkboard full of tempting daily specials, so we ordered half and half from the two. For our first course we chose verdure grigliata ($9.90) from the printed menu and burrata prosciutto ($12.90) from the board. The first starter plated thin, divinely seasoned strips of expertly grilled fresh eggplant and zucchini with a tangle of grilled red peppers. Simplicity itself, but a disaster if the ingredients are not of the first water and the hand at the grill is not sure and precise. Chef Tulino's version is faultless.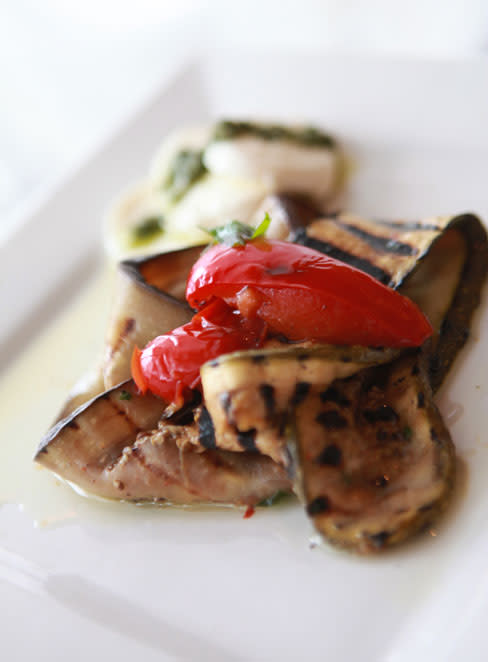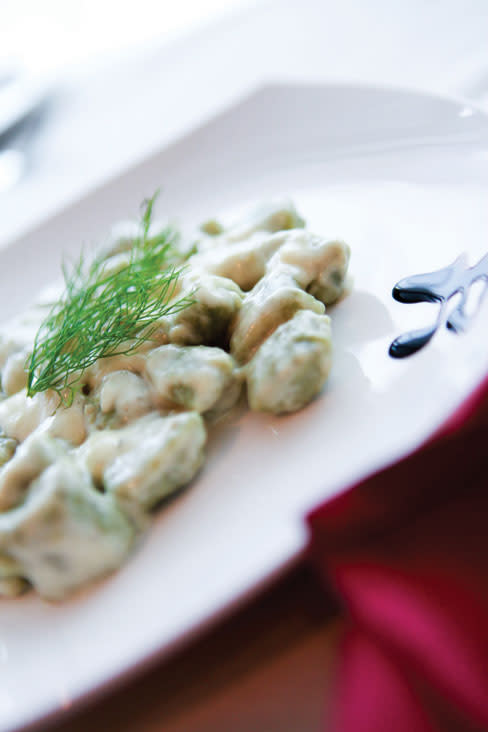 The second starred a big buttery ball of fresh cool mozzarella and cream skinned in mozzarella—the burrata—accompanied by ultra-thin slices of delightful dry-cured ham. The burrata itself was a rich and indulgent treat accented by a sprig of basil and was perfectly counterpointed by the salty prosciutto.
One of the main courses, this from the standing menu, was a no-brainer, given our mania for the homemade variety of those sumptuous little dumplings called gnocchi. In this case, the variety offered every day (there is also a prep of the day) is gnocchi verdi ($19.90), perfect little spinach pasta pillows sauced in a rich and dreamy Gorgonzola cream. Spectacular.
The item on the chalkboard that immediately caught my eye also thrilled my carnivorous locavore's heart: wild boar from Myakka, which is provided from time to time by a customer who is a hunter. Even if you don't have much of a taste for game, you will savor every bite of this slow-simmered stew of boar and root veggies in beef stock served over a creamy lake of polenta. The boar was so tender it fairly melted on the tongue, but without sacrificing flavor. At $24.90 it was the most expensive main course on the evening of our visit and worth every red cent of the price.
For after-dinner sweets there were a couple of revisionist takes on tiramisu along with the original version ($7). We chose the latter because, really, how can you go wrong with ladyfingers steeped in coffee and layered over with egg-enhanced, sweetened mascarpone sprinkled with cocoa? Some things just can't be improved upon.
Before we go, a word about the wine list. The Usual Place has chosen to offer a compact but thoughtful assortment of well-priced bottles, with many also available by the glass. This is great when everyone in your party orders something different, allowing each to construct just the right pairing.
The Verdict
There is everything to savor about The Usual Place, a friendly, comfortable, chef-driven restaurant and pizzeria serving authentic, impeccable Italian fare at lovable prices.
2157 Siesta Drive, Sarasota
Reservations (recommended for dinner): (941) 952-9106
Hours: lunch 11 a.m.-2 p.m. and dinner 5 p.m.-10 p.m. every day but Sunday
Bar: wine and beer
Cards: all major
Parking: in lot or on street
Handicapped accessible: yes
For more Sarasota restaurant and dining news, click here to read our Foodie's Notebook blog. >>
This article appears in the January 2014 issue of Sarasota Magazine. Like what you read? Click here to subscribe. >>