Article
New Restaurant Alert: Sardinia Opens Where Cafe Bologna Once Stood
Chef Judi visits the new Italian restaurant, Sardinia, on the South Trail.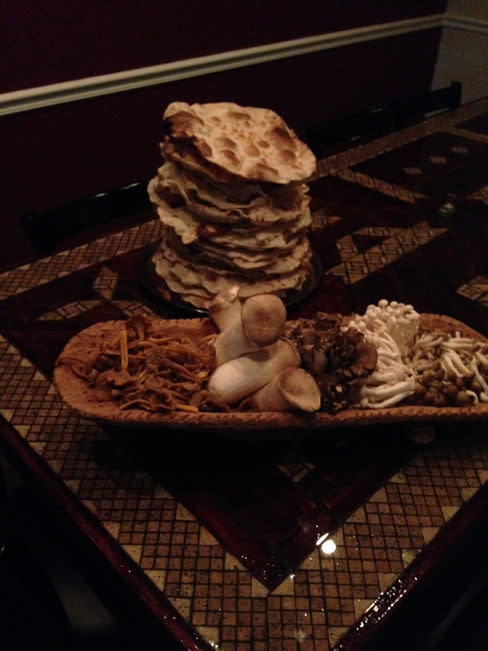 Now that Café Bologna has moved down Tamiami Trail to Osprey, a new, more moderately priced Italian restaurant has taken over. Gone are the deli cases and side kitchen; instead, Sardinia has ushered in a space filled with soft tones and carved wood. Evolving into a more polished look, the menu has changed as well. Note: While I am a big fan of Café Bologna and its authentic cuisine, I found it quite pricey.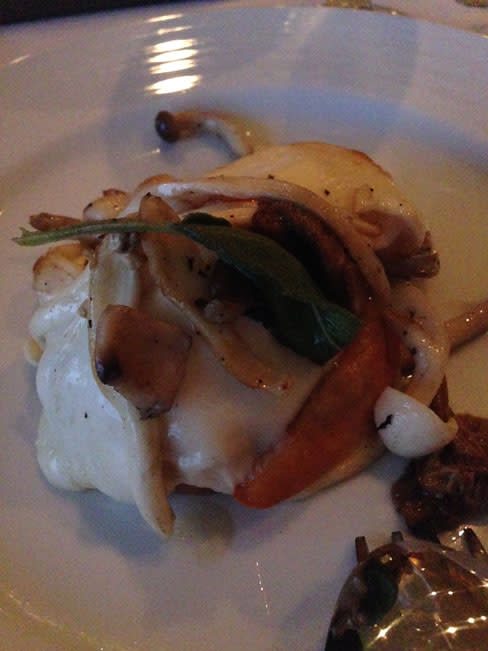 Sardinia offers a different type of Italian dining experience in Sarasota. You smell the aroma of a wood oven wafting through the room when you enter. (A good sign.) And the Sardinian bread, similar to a cracker with salt, emodies Chef Dino's roots. The menu offers several appetizers. We chose wild mushrooms, on display in the private dining room, with melted mozzarella, as well as some octopus calamari. The first appetizer delivered the promised mushrooms, simply prepared. The octopus tasted just slightly fishy, a little disappointing after enjoying Chef Al Massa's version the past few months.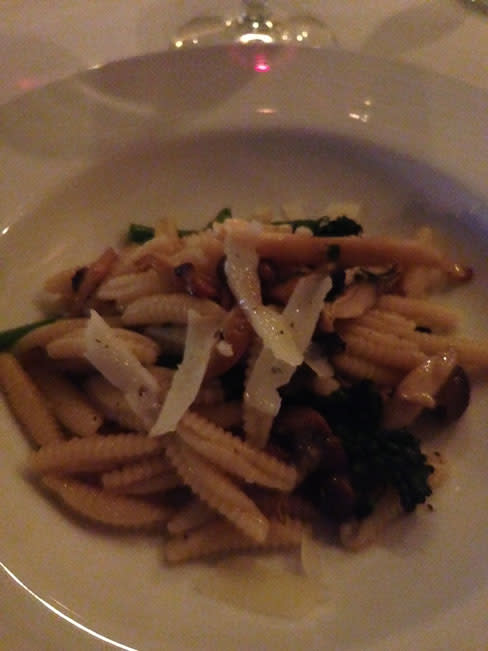 What I really enjoy about Sardinia is the option for half portions of pasta. When I see pasta with sausage I use this as a test. Will the garlic be sliced razor thin? Will the pasta be cooked properly? Well, Sardinia delivered. Several other options were good, if not memorable. I do see a veal chop in my future.
In short, Sardinia is a wonderful choice for those who don't like the buzz of loud spaces; prices are also very approachable. Service was comfortable and knowledgeable.
Sardinia, 5770 S. Tamiami Trail (941) 702-8582.
On other tasty notes:
[caption id="attachment_26720" align="alignnone" width="488"]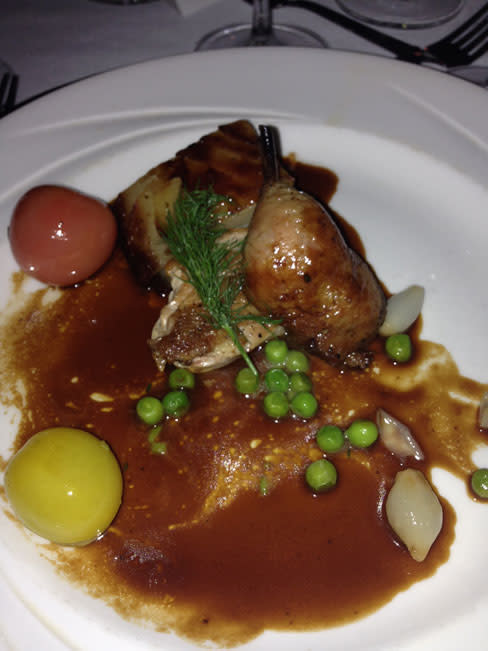 I thoroughly enjoyed Chef Jamil's creations at the Forks and Corks wine dinner at Michael's on East.[/caption]
Hats off to Forks and Corks! Rain did not put a damper on a weekend of wonderful events, especially Michael's on East wine dinner in their comfy wine cellar. Hosted by Robert Kasher, Bertrand Ambroise, and, Corrine and Philippe Ehrhart, the evening dazzled us with fine cuisine paired with small batch French wines. A memorable evening indeed.
Click here to read Chef Judi's Dish in our January issue. >>