Article
Craft Beer at Mr. Beery's; Plus a Good Deal at Hacienda Mexican Grill & Cantina
Food critic John Bancroft drinks craft beer at Sarasota's Mr. Beery's and finds a good deal on Mexican food at Hacienda Mexican Grill & Cantina.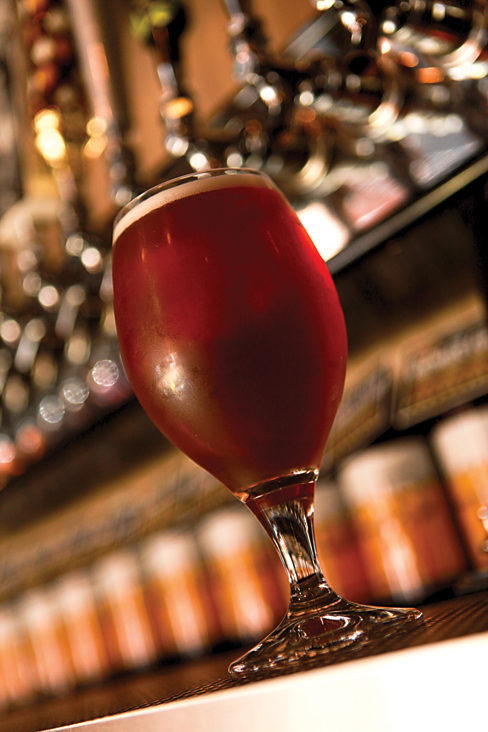 Every day offers a wide range of draft beers and ales at Mr. Beery's.
You know that warren of little streets behind Gulf Gate Mall where dozens of small culinary gems and watering holes hide in plain sight, right? I report to you that at one of these, a craft beer bar called Mr. Beery's, Colette and I spent a fair chunk of a Sunday afternoon playing Beer Bar Bingo and sampling small batch brews from an amazing battery of taps. We didn't win a single game, but we loved it.
The place is amazingly friendly and low-key, with a homey long bar, a couple of pool tables, some sofas, a handful of tables, many brewer's logos and several TVs tuned to sports and the Discovery Channel. Above the bar hangs a chalkboard listing the day's draft beers and ales—22 of them on the afternoon we visited. Many more are available in bottles and cans.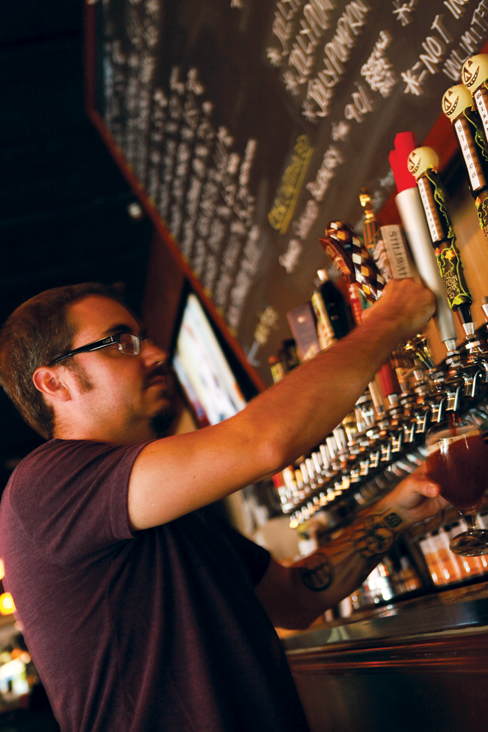 If you're new to the exploding world of craft beers, the beertender will allow you to taste a couple before committing to a pint. In this way I chose a medium dark and very robust Kentucky Bourbon Barrel Ale, classified as an American Strong Ale, while Colette chose Tampa's own Cigar City Humidor, an India Pale Ale infused with the scent of cedar. Both were as fragrant and nuanced as good wine. When Colette's order drained the keg, she got the beer for free and took home the glass! Cool. But that's just the kind of place Mr. Berry's (2645 Mall Drive; 941-343-2854) is.
My only complaint is that it is not walking distance from my house.
GOOD DEAL: Hacienda Mexican Grill & Cantina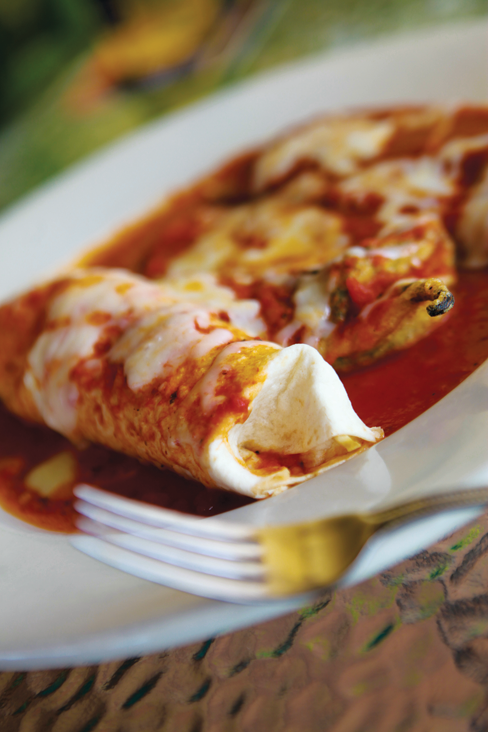 The place: Hacienda Mexican Grill & Cantina, 6713 14th St. W. (U.S. 41), Bradenton, (941) 756-1582.
The goods: A totally casual restaurant serving down-home Mexican cooking for both lunch and dinner.
The drill: There is nothing fancy about Hacienda Mexican Grill, but the food is good at a good price and service is quick and friendly. You can spend as much as $15 on a dinner entrée if you stray into the steak and seafood sections of the menu, but we're recommending an excellent dinner for two with an imported Negra Modelo beer apiece for about $25 total. Choose the three-item combination dinner; the best of the choices are a superior and authentic chile relleno, a well-stuffed chicken burrito and a zesty pork tamale. For the second dish, order the mole poblano, sliced chicken breast in a heavenly dark sauce that includes dark Mexican chocolate! Both come with pretty good refrieds and rice.
For more Sarasota restaurant and dining news, click here. >>