Article
Andrea Chu Makes Cake Pops for Circus Sarasota's Big Top Education
Pine View grad and Sailor Circus alum Andrea Chu makes cake pops for Circus Sarasota's Big Top Education program.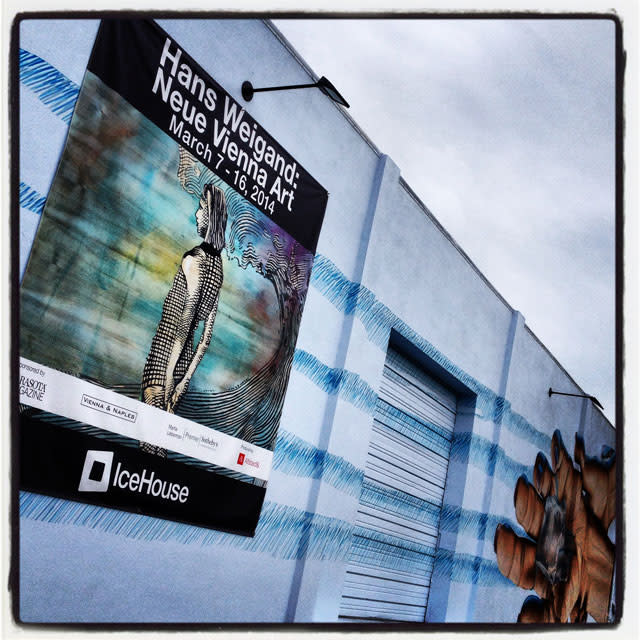 Recent Pine View grad and Sailor Circus alum Andrea Chu cooked up a great way to raise money for a cause she loves—Circus Sarasota's Big Top Education project. Three years ago, Chu, now 18, started making homemade cake pops and selling them at Sailor Circus performances. At Sailor Circus's end-of-the-year banquet, she surprised everyone by presenting Pedro Reis and Dolly Jacobs with a check for $500. "It felt really good to give back to them for a program I believe in so much," she says.
I joined Sailor Circus: When I was in fifth grade; I wanted to try something new and it seemed cool. As I got older I did flying trapeze, aerial silks, Roman rings, swinging trapeze. Circus is not in our family and I never took gymnastics or dance, so I had to work hard. By high school I was there two to four hours every Monday through Friday and sometimes on Saturdays. It's given me so much confidence and helped me break out of my shell.
My older brother is the reason I started Andrea's Cake Pops. Three years ago he came home with this new dessert. He's in sales, and he told me if you can make cake pops as good as this one, I'll buy them for my clients. He became my first customer.
It was a challenge developing the right recipe. There was a lot of trial and error. The little cake pops seem simple but a lot goes into them. And you can't do them much in advance because you want them to be fresh. I made 400 in a couple of days leading up to [this spring's] Cirque Appetit luncheon [for Circus Sarasota].
I donated so many cake pops to talent shows, clubs, staff appreciation events, etc. at Pine View that I became my school's first student business partner.
Next, I'm going to attend Bentley University in Waltham, Mass., to study business and broadcasting and TV production. I'm going to try to keep my cake pops going; when I get to school I'll see.
Circus Sarasota Factoids
No. 1 grad
Star aerialist and Circus Sarasota co-founder Dolly Jacobs, "Queen of the Air"
10
Number of students from the past five years who are currently professional circus performers.
105
Number of students who participated this year.
4,400
Number of students who've participated in Sailor Circus in its 65-year history.
1949
Year Sailor Circus was founded
For more Sarasota food news and notes, click here.