Article
P.F. Chang's Opens in Sarasota
P.F. Chang's opens in downtown Sarasota, and Chef Judi says it's a welcome addition to the local restaurant scene.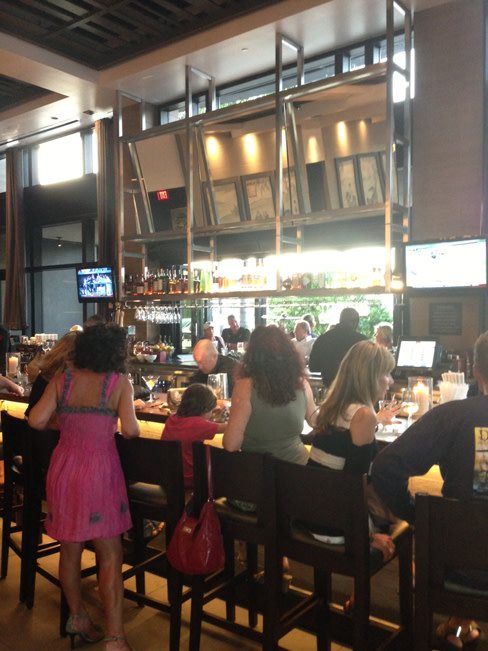 Well, people have been weighing in since P.F. Chang's opened in downtown Sarasota a few weeks ago, and the overall verdict is pretty good. While we all lamented for years that there was no good Chinese in town, the announcement of P.F. Chang's opening spurred enormous hope for pork dumplings, pork lo mein and chicken lettuce wraps. And the location created lots of gossip, too--somewhere between the Cremation Society of Sarasota and Dr. Ted's Pediatric office (sidenote: best pediatrician we have ever had)?! Surely, we thought, P.F. Chang's would drop downtown for the revived University mall project! Or maybe they'd build on the Quay property once the Irish dust settles? But there was no swaying from the original plan. In fact, during the construction process, two things happened: The project took much longer than anticipated, and Yummy House opened on North Tamiami Trail (click here to read our review). What would that mean for P.F. Chang's, we wondered?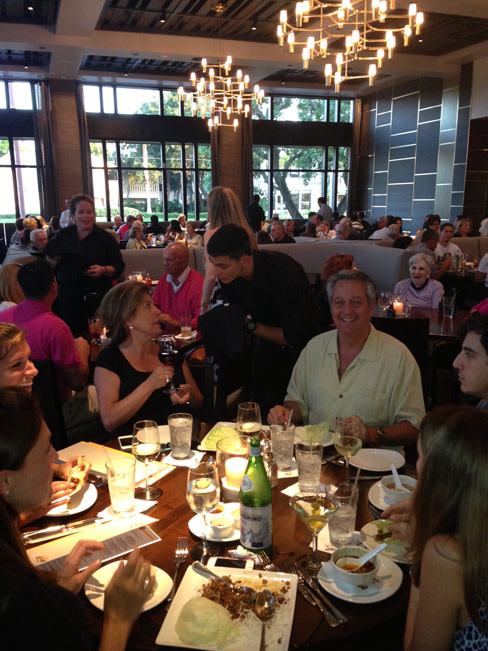 Well, fast-forward 10 months later. The horses are in place and the new P.F. Chang's has opened in downtown Sarasota.
Here is my assessment:
The building is beautiful, with light streaming in from all angles (very different from the Tampa location, which is dark and dimly lit). The bar is a happening spot, with indoor and outdoor seating, and no one should complain about the valet parking.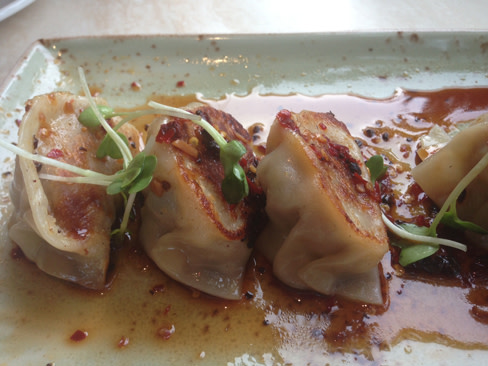 As for the food...
A new, more seasonal menu has been instituted, with a few more salads, but sadness--the moo shu pork and duck have gone by the wayside. The green beans are still very good, and the beef and pan-fried pork dumplings get a strong A grade from me, with sauce and plate garnishes a nice added touch.
While we liked the seasonal menu, we did find several dishes lacking in seasoning or truly dressed. The quinoa with fried egg needed a hint of soy sauce and chili for balance, and the lemongrass salad needed a pop and a bit more dressing.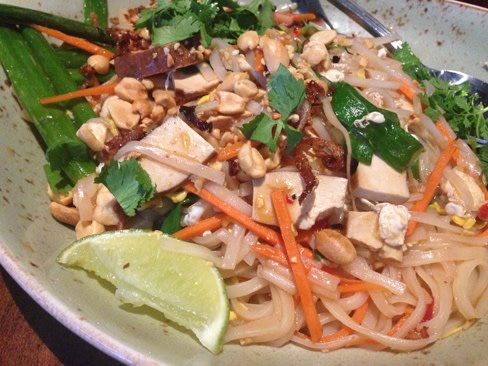 Overall, with four visits now under my belt--and I mean an expanding belt--I have the following suggestions:
If cleanliness is next to godliness for you, go to P.F. Chang's. For great ambience and refreshing cocktails, go to P.F. Chang's. For really good dumplings and brown rice at no extra charge, go to P.F. Chang's. In fact, if your dinner mainstay is white or brown rice, go to PF Chang's.
If you don't mind waiting and taking the dishes as they come, occasionally after you are finished and ready to pay the check (!), go to Yummy House. For less-than-perfect ambiance but excellent Peking duck, dim sum and great clams in oyster sauce—go to Yummy House.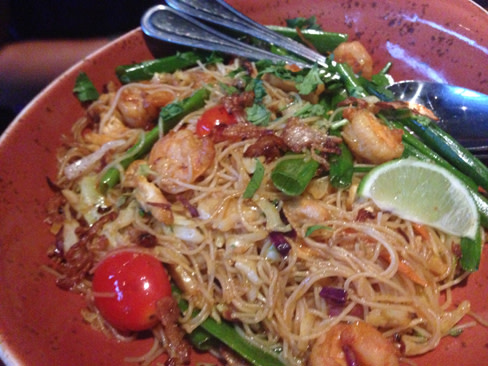 Overall, P.F. Chang's is a welcome addition to the Sarasota restaurant scene and has jazzed up the entryway to the bayfront. They employ many locals and really give our city a boost. But---bring back the moo shu pork, please!
For more Sarasota restaurant news from Chef Judi, click here.