Article
Hot Dish: Owen's Fish Camp's Soft Shell Crab BLT
This month's hot dish: The soft shell crab BLT from downtown Sarasota's Owen's Fish Camp.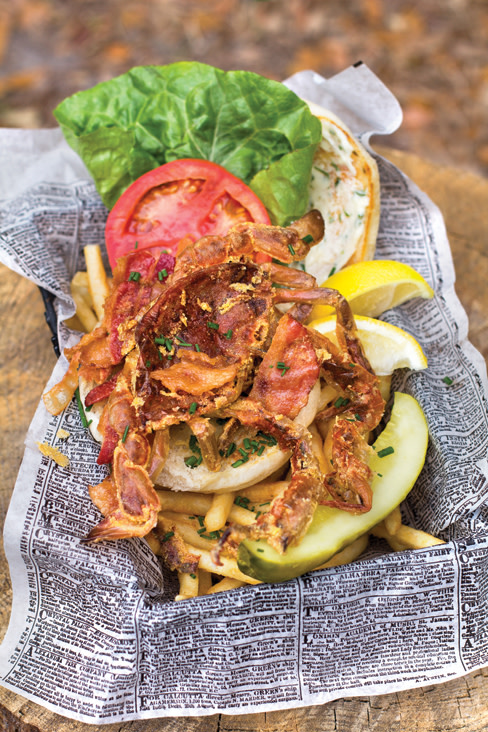 I'm always on the lookout for sandwiches that reinvent the classics with a twist. And that's just what the soft shell crab BLT at Owen's does. Sweet, juicy, batter-dipped and fried crab tops creamy house-made basil mayonnaise and bacon, turning the good ol' BLT into a magnificent stack of salty, crispy, creamy goodness. I like to order the cole slaw as a side and pile that on top as well. --Judi Gallagher
Owen's Fish Camp, 516 Burns Court, (941) 951-6936
Click here to read Chef Judi Gallagher's Foodie's Notebook blog.