Article
Good Deal: Nancy's Bar-B-Q
This month's Good Deal: Nancy's Bar-B-Q serves up good food at a good price.
By John Bancroft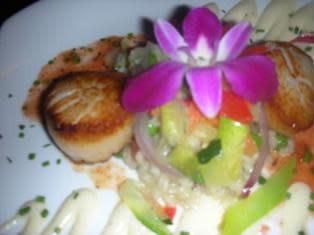 The place: Nancy's Bar-B-Q, 301 S. Pineapple Ave., Sarasota, (941) 366-2271.
The goods: Nancy Krohngold describes her cozy Florida retro restaurant—the one with the red tractor out front at the corner of Ringling and Pineapple—as "a fast casual barbecue joint."
The drill: Regular readers know we love Nancy's for all the right reasons, the first being sensationally good 'cue, especially the North Carolina-style pulled pork. Now we have a new reason to pop in for lunch: pork tacos with all the trimmings for a sweet little price. For $6.95 the servers on the line will fill two soft flour tortillas with Nancy's mouthwatering pig meat and embellish them with smoked tomato-jalapeño salsa and sour cream scented with cucumber and dill. But wait, there's more! From the menu of side dishes pick two faves (mine would be sesame crunch slaw and baked beans with pork) and enjoy on the fan-cooled screened porch.