Article
Eat Here Opens on Siesta Key
[caption id="attachment_26126" align="alignnone" width="488"]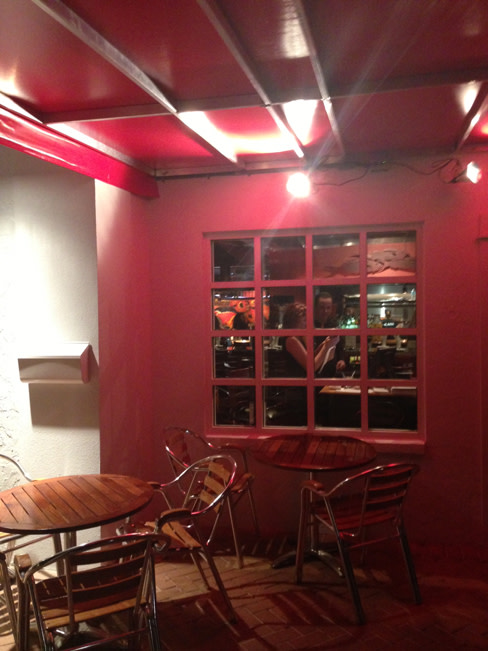 Eat Here Siesta Key.[/caption]
Yup, he did it again. Sean Murphy, the man behind Eat Here Sarasota, Eat Here Anna Maria Island and Beach Bistro, has hit the ground running again, opening his third Eat Here location on Siesta Key. The space is a bit larger than the downstairs of the Main Street location and has a sprawling bar with open-kitchen concept. And trust me, this is the place you want to be, and the food you want to eat.
The doors opened Saturday night at 5 p.m. with no prior notice, and when we arrived at 6, the place was half full. That is the Murphy magic.
[caption id="attachment_26124" align="alignnone" width="488"]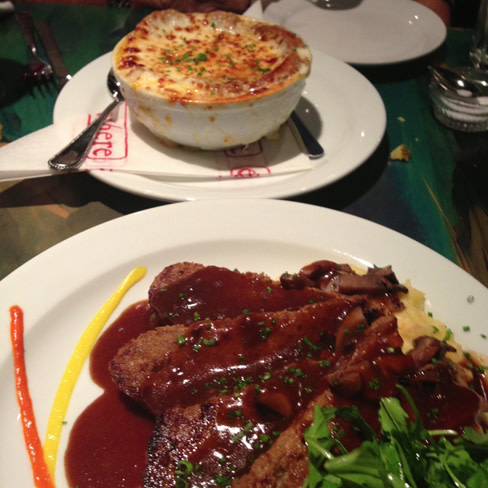 French onion soup and veal meatloaf.[/caption]
The menu boasts small sharing plates and larger entrées, and our table decided on many of our previous favorites on the Eat Here roster. The French onion soup is perhaps the single most notable onion soup I have ever had--kissed with cognac, this one truly is "better–than-any-Frenchman's" onion soup, as the menu proclaims. (I know this because we devoured a bowl the other night as well, with two French women nonetheless, both former restaurant owners.)
[caption id="attachment_26128" align="alignnone" width="488"]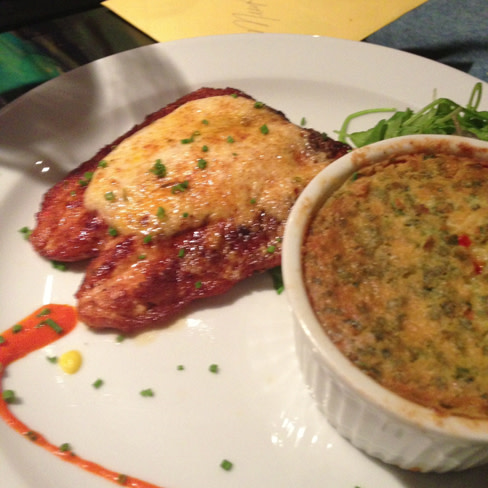 Horseradish-crusted salmon with corn pudding.[/caption]
Next up: Pan-cooked mussels gently tossed with beurre blanc. The arugula on the side was fresh and delightful, and a guiltless pleasure after knocking off the crispy skinny fries left in the bowl.
Then came the grasslanders. Hey, don't laugh, we had to try a little of everything right? Island-style ribs are fall-off the-bone tender and glazed with red bell pepper-papaya jam. I refuse to acknowledge that they were crisped in the fryer--surely that couldn't add many more calories, could it? Yet there I was after eating them, licking my fingers and scarfing down the most delicious Asian-style slaw. I honestly don't care what they fry as long as everything always tastes this good.
[caption id="attachment_26127" align="alignnone" width="488"]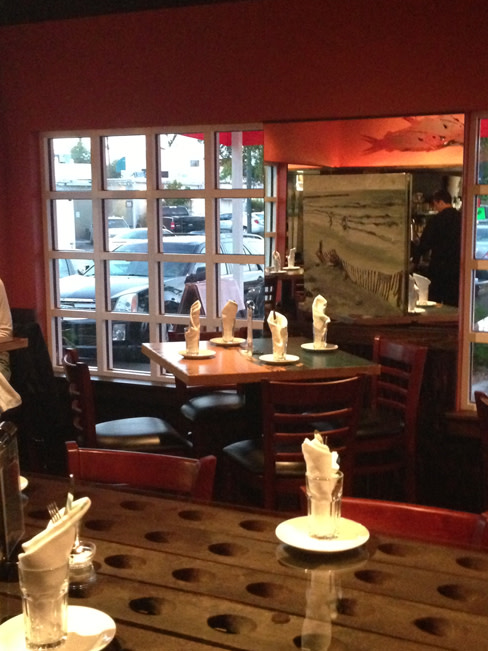 Eat Here Siesta features a sprawling bar area and open-concept kitchen.[/caption]
Next: veal meatloaf with, wait for it, smoked cheddar and scallion mashed potatoes. Apparently Eat Here has a mashed potato of the day--but then what culinary Irishman wouldn't? These babies are ridiculously smooth and punched up with a smoky-salty taste that made us smear every last bite of veal meatloaf into the potato goodness. Comfort food  to the highest degree possible.
[caption id="attachment_26129" align="alignnone" width="488"]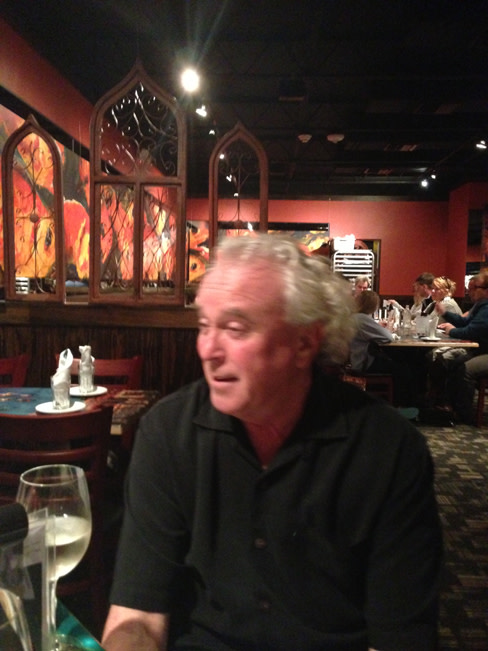 Sean Murphy.[/caption]
I feel as though I am rambling, but please allow me a moment of satisfaction. Eat Here Siesta is everything we love from the first and second Eat Heres. How apropos that the island man of restaurants, Sean Murphy, has now found his way to another island--Siesta. Best beach and now best new eatery!
Eat Here Siesta Key: 240 Avenida Madera, Sarasota, FL 34242, (941) 346-7800
Full disclosure: I'm a restaurant and hospitality-industry consultant and sometimes write about my clients; however, all opinions expressed are my own.