Article
Yummy Is What Yummy Says
Chef Judi Gallagher says that Yummy House--which just opened in Sarasota--lives up to its name.
By Judi Gallagher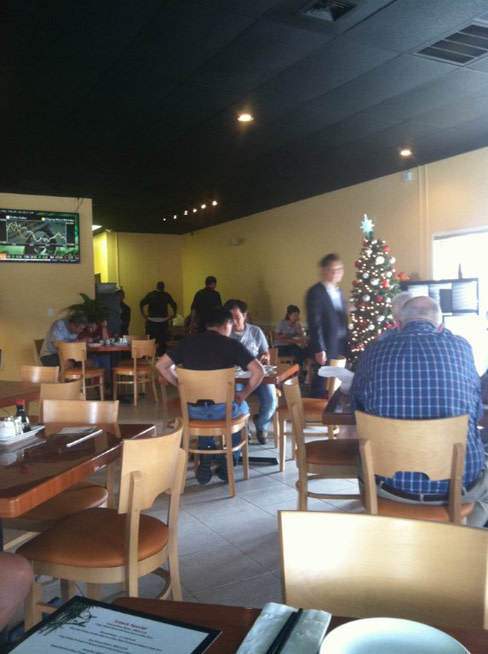 I knew fellow restaurant blogger Jack Littman-Quinn and food writer Abby Weingarten would be the first to try Yummy House. What I didn't expect was for each of them to tell me they had been there three times in the first week. So much for my theory of letting a restaurant get out its kinks first!
[caption id="attachment_26079" align="alignnone" width="488"]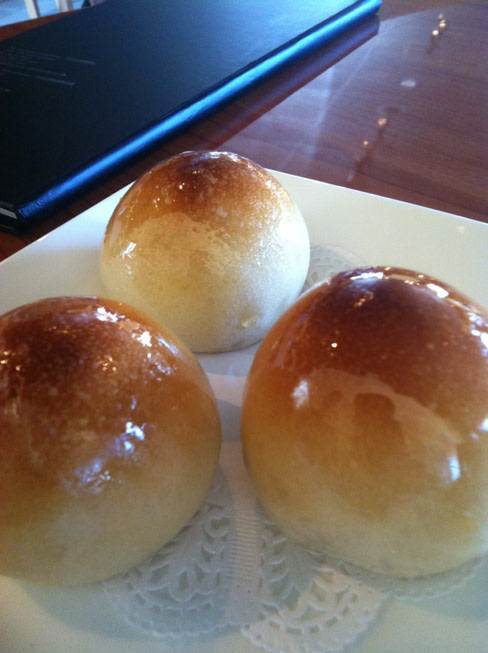 Barbecue pork buns.[/caption]
I actually first tried a Yummy House up in Tampa. It was the owners' second location, and while we liked most of our food, the service was standoffish at best, and some dishes came out on the cool side. Well, the Sarasota location is just about spot on. The service is friendly--water glasses are always filled, and hot food is brought right out of the kitchen to your table by knowledgeable staff. Sure, the kitchen might take a bit of time, but who knew people would line up on Day One for a chance at delicious Chinese food? And seriously, after living here 16 years without good Chinese food, I can wait an extra 10 minutes. Really. I have been lamenting for years how much we need good Chinese food--thank you, Yummy, for hearing our cries.
[caption id="attachment_26080" align="alignnone" width="488"]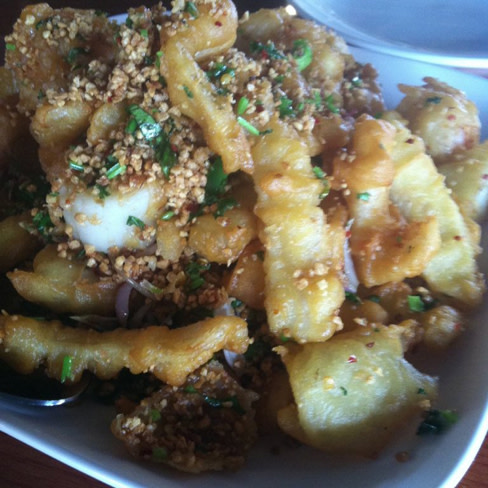 Salt and pepper calamari.[/caption]
[caption id="attachment_26084" align="alignnone" width="488"]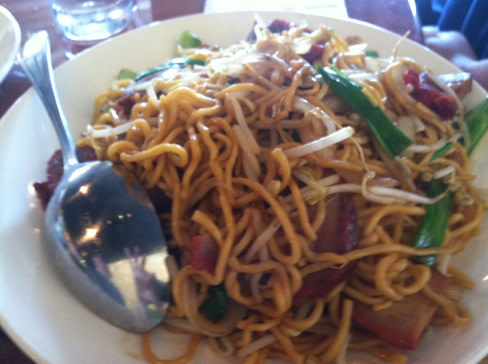 Pork lo mein.[/caption]
Now, I consider myself an authority on Chinese food because:
1. I grew up eating it twice a week in New York and Boston--and never take out. The best way to eat Chinese is to sit down and eat as it is served--no formality. Just dig in.
2. I am Jewish, and we know our good Chinese.
3. I could dab hoisin sauce behind my ears, I love the flavor so much.
[caption id="attachment_26082" align="alignnone" width="488"]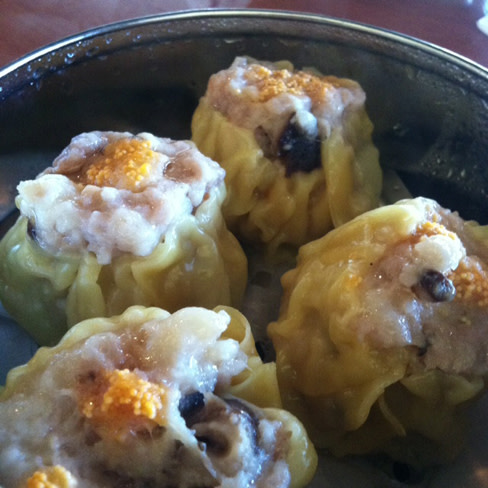 Dim sum.[/caption]
[caption id="attachment_26083" align="alignnone" width="488"]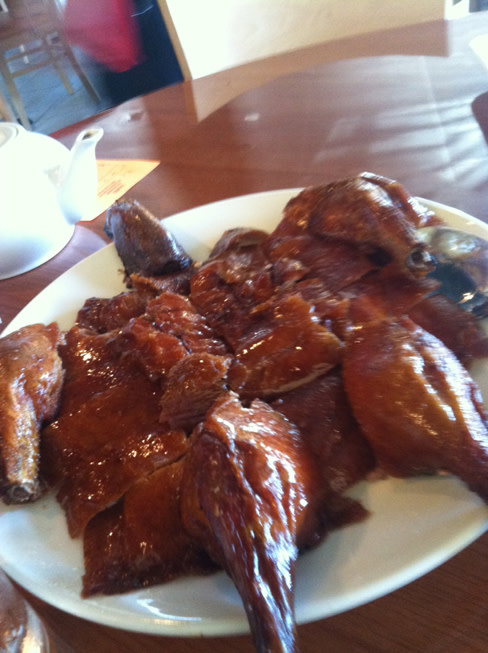 Peking duck.[/caption]
Located in what was once about three different obscure, nothing barbecue joints on North Tamiami Trail, Yummy House is what former New Yorkers fly back home for: good Chinese. There, I said it and meant it. I even love the fact that there are no pictures on the wall--a good Chinese restaurant needs nothing but good flavor and fresh ingredients.
Yummy offers daily dim sum cart service on the weekend and check-off sheet during the week. Try the traditional shu mei and chive dumplings along, with sweet barbecue pork buns to start, then switch gears to the main menu--here's what we have tried so far and what we think.
[caption id="attachment_26081" align="alignnone" width="488"]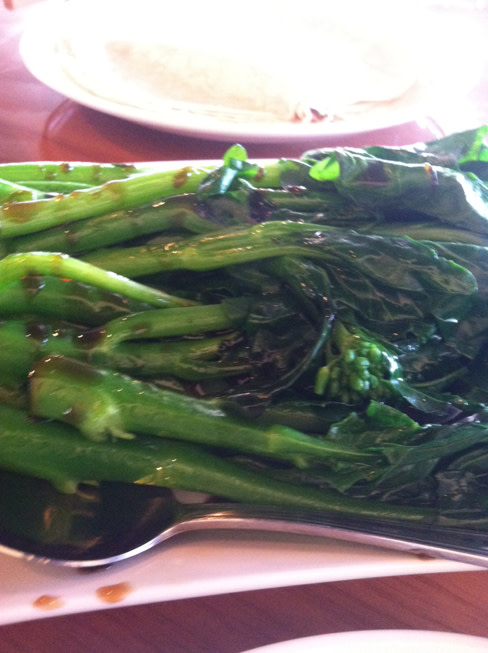 Chinese broccoli with oyster sauce.[/caption]
Pork lo mein: Nice big chunks of barbecued pork with stir fried veggies--large portion, classic.
Peking duck: Not the best we have had, and it is not carved tableside; however, it's better than any in the area (beware of head on platter).
Salt and pepper calamari: Bright and salty, just the way you want it and one of Yummy House's signature dishes.
Beef with broccoli: Pretty good, but I wish it was made with Chinese broccoli. It is a bargain at lunch for $6.95 with rice and a soda.
Spicy Yummy chicken: POW! Really flavorful and a good dish for the spice lovers.
Chinese broccoli with oyster sauce: Great vegetable dish--plentiful and just enough oyster sauce without being too salty.
Spicy seafood tofu clay pot: Yum--bold and filled with traditional flavors.
Here are a few tips to get in: Make a reservation three days in advance- especially for weekend dim sum. Be prepared to wait a bit for takeout--give them some extra time. And don't wait till the buzz dies down- this place is going to be a popular spot for a long, long time.
Yummy House is located at 3232 N. Tamiami Trail, Sarasota, (941) 351-1688.
For more foodie bits and bytes, become a fan of Chef Judi on Facebook or follow @ChefJudi on Twitter.