Article
Artisan Cheese Company and As Good As It Gets
Chef Judi Gallagher checks out two new gourmet Sarasota cheese shops: Main Street's Artisan Cheese Company and Palm Avenue's As Good As It Gets.
By Judi Gallagher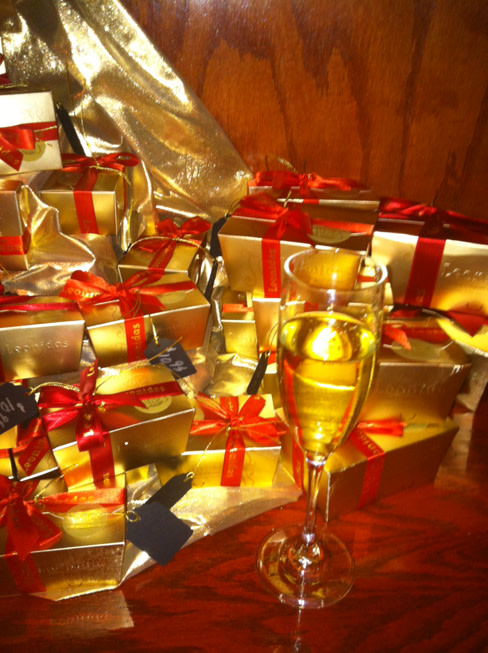 As good as it gets? Well, Sarasota is getting there, it seems.
Specialty stores have had a tough time during the recession years. We saw a few wines stores flounder; a cheese store went by the wayside on Tamiami and some spice stores have struggled to keep higher-end seasonings afloat. Walk downtown, however, and you'll find a bit of a resurrection of the treats we love most.
[caption id="attachment_26063" align="alignnone" width="488"]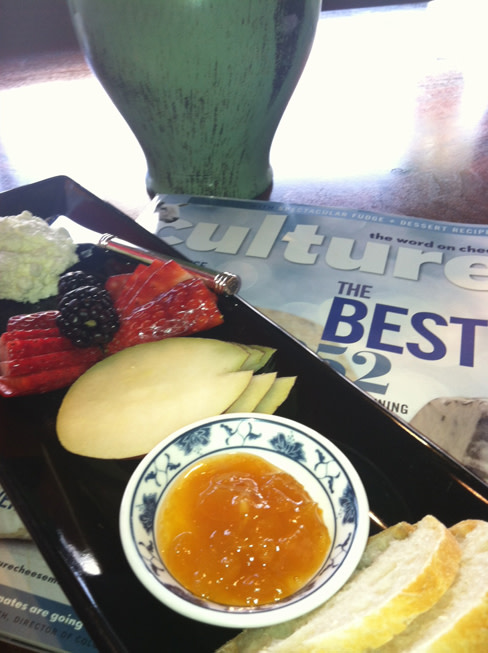 Breakfast at Artisan Cheese Company feels like eating in Europe.[/caption]
First came Artisan Cheese Company, and oh, how you should indulge in a grilled cheese sandwich. With a strong focus on small dairy producers, the cheeses in Artisan's case--with notes from the coastal west and New England--have won my heart for years. And have you ever had a cheese plate for breakfast outside of Europe? Save the plane fare and take a trip to Artisan for a fresh-baked scone and breakfast of cheese, sliced baguette and jam. There's mac and cheese and even bread pudding on the menu, and a host of cheese magazines to linger over. Plus, I love to buy little jars of chutney or jam as hostess gifts, and the selection is simple but well-thought-out. Check the schedule for upcoming cheese classes.
[caption id="attachment_26064" align="alignnone" width="488"]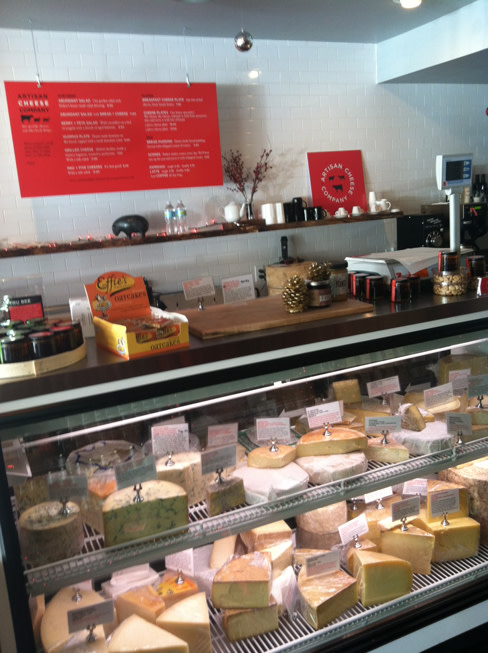 The cheese case at Artisan Cheese Company is well-stocked.[/caption]
Just around the corner on Palm Avenue, As Good as it Gets opened this September. Palm Avenue, vivid with special boutiques and art galleries, now hosts this small, specialty imported charcuterie and cheese shop. Charcuterie is the branch of cooking devoted to prepared meat products, such as bacon, ham, sausage, terrines, galantines, pâtés, and confit. This little gem has packed several imported salamis, prosciutto and Serrano hams for those of us who love salty cured meats and a big bold Tuscan. (Try the Parmesan-crusted salami, $24.90/lb.)
[caption id="attachment_26065" align="alignnone" width="488"]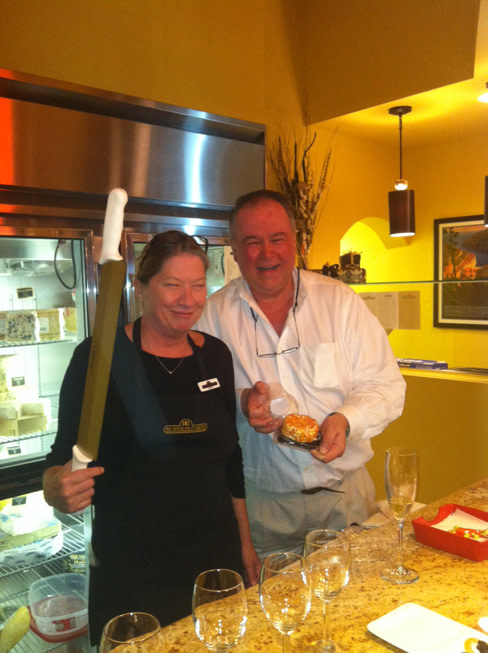 Lifelong friends found their true passion with As Good As It Gets.[/caption]
Speaking of wines, you won't find much of a selection here, but you will find hard-to-get, higher-end wines like a 2006 Vega Sicilia or the Flaccianello Della Pieve 2006. (Hint: These are perfect for those hard-to-buy-for foodies who have been good all year, Santa.) And yes, they stock other specialty gifts from tea to 75-year-old aged balsamic (a.k.a. liquid gold), caviar and French chestnut paste that will please most gourmands. Private parties can be booked and include a custom-designed specialty tasting with wine pairings.
[caption id="attachment_26066" align="alignnone" width="488"]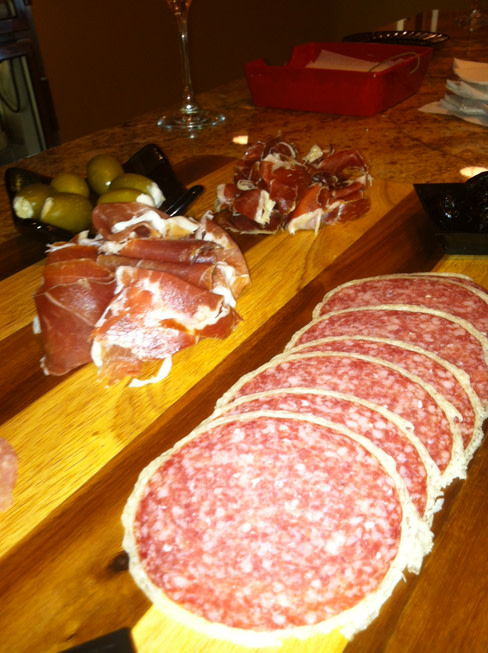 I love cured meats--and cheese![/caption]
Both places seem to be second career paths for the owners, which makes for a more comfortable, friendly appeal, especially As Good as It Gets, which is quick to toast with a glass of bubbly and share a bite--tastes and friendly conversation at no extra charge.