Article
New Restaurant Alert: Puccini's and Inkanto
Two new Sarasota restaurants for you to make note of: Inkanto, which serves Peruvian fare, and Clark Road's Puccini's, which offers classic Italian cuisine.
[caption id="attachment_26051" align="alignnone" width="488"]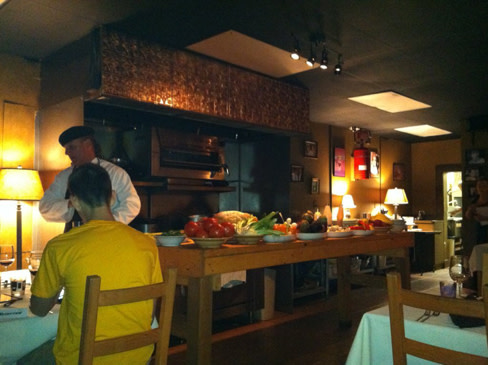 Puccini's[/caption]
We used to say there was an Italian restaurant at almost every major intersection in Sarasota. Then along came Dunkin Donuts--and now there are a number of Peruvian restaurants. Many of us remember chef Darwin Santa Maria's restaurant when it was on Swift and had about eight tables. We whispered how good it was to our friends in fear of too many people finding out how good it was.
Well, over time, Darwin has moved--he started Selva Grill (still a favorite, but getting too expensive) and now has moved on to his latest venture, Darwin's on 4th, which we love--but again, those prices are inching up.
[caption id="attachment_26052" align="alignnone" width="488"]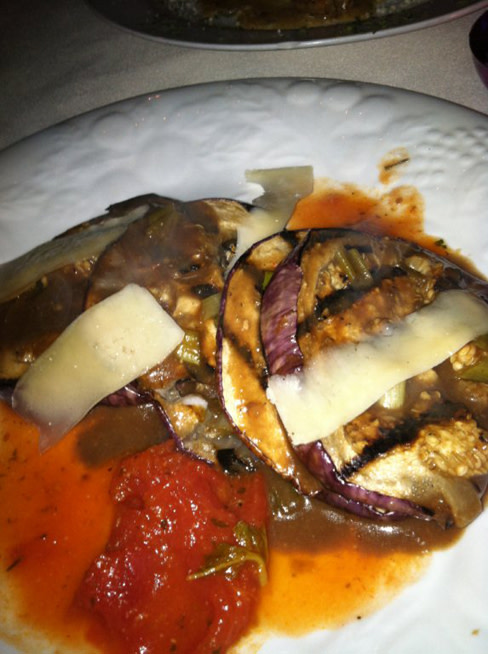 Grilled eggplant.[/caption]
[caption id="attachment_26053" align="alignnone" width="488"]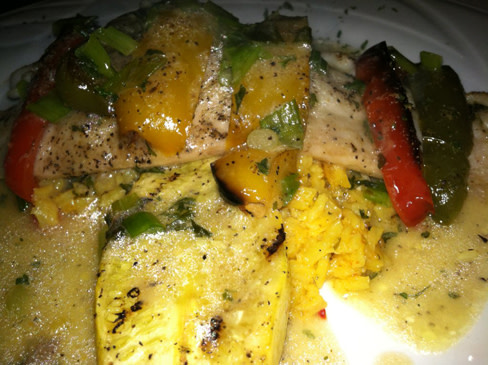 Pan-seared snapper.[/caption]
So, I find it serendipitous that in the original Selva Grill spot on Swift there now lives a delicious Italian alternative--a cool, "unknown-to-many-on-purpose" little joint where the chef cooks in an open forum and the candles--there must be hundreds--illuminate the darkened space.
It is almost as if you need a secret password to enter (and don't even think about trying to walk in without a reservation). Puccini's is pretty darn good. The menu changes frequently, but usually you can find a good grilled lamb chop and house-made sausage with fennel. Grilled eggplant and fresh roasted peppers with balsamic glaze over warm goat cheese greeted us one evening, while the fresh pan-seared snapper over saffron rice was a comfortable choice on another visit. And the best part? It's  BYOB with no corkage. But take note: water is the only beverage served, and you have to open and pour the Diet Coke or wine that you bring in due to liquor laws. Don't look for a big sign, either--in fact, soon you might need a secret handshake to get in.
[caption id="attachment_26054" align="alignnone" width="488"]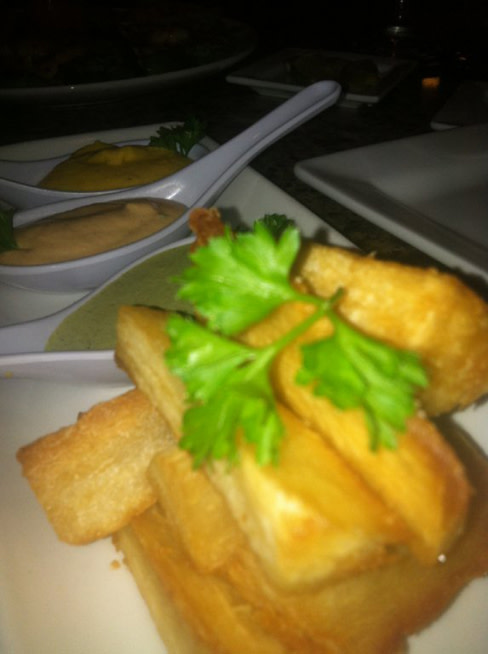 Inkanto[/caption]
Now, as far as the plethora of Peruvian restaurants goes, there's Inkanto--a new Peruvian restaurant that opened recently in the Chili's plaza in the space that was formerly the doomed fondue restaurant. Inkanto is on a very good track to be a long-term business in that plaza, and it has a welcoming interior with red and black accents.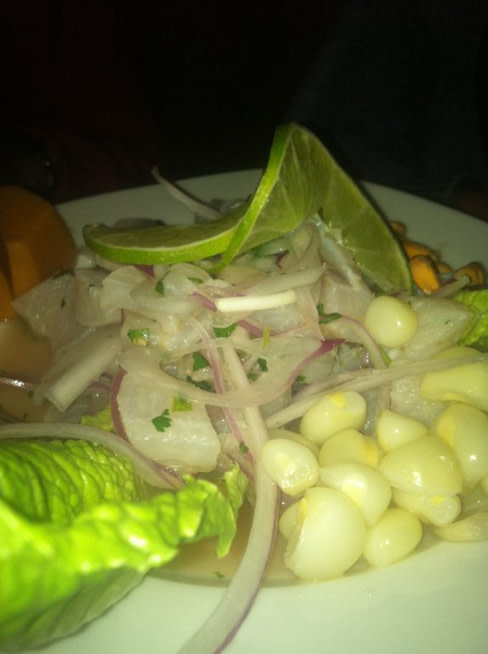 [caption id="attachment_26055" align="alignnone" width="488"]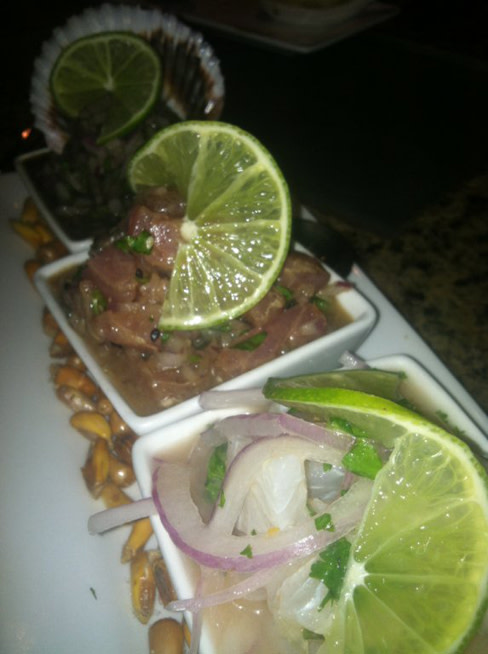 Ceviche at Inkanto is spot-on.[/caption]
This is more of classic family-style Peruvian restaurant, with a menu of peasant dishes that are quite regional. If you want beef hearts, you can find them here, but fear not--there are also offerings like seasoned scallops on the shell gratineed with Parmesan cheese and tender duck meat, and rice cooked in dark beer and cilantro.
Corvina ceviche was brilliant and a classic, along with being one of the more expensive items on the menu (but it's large enough for an entrée if you don't share). For cool nights try the authentic aguadito de pollo--a hearty chicken and cilantro soup made with potatoes, peas and red pepper, or the chaufa andino–sautéed quinoa stir fried with soy sauce (I like it with steak).
Desserts are a bit of a miss here but who ever went to Peru for a slice of cake, anyway?!
For more foodie bits and bytes, become a fan of Chef Judi on Facebook or follow @ChefJudi on Twitter.