Article
Sarasota's Best Fudge
Our judges seek out Sarasota's best fudge.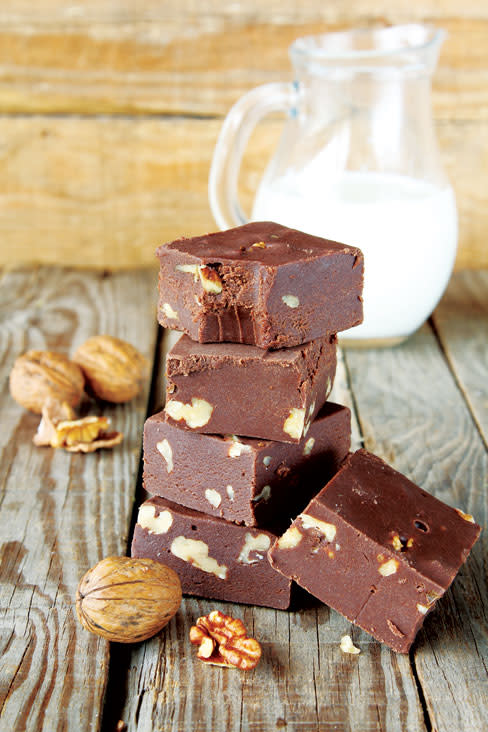 Rich and velvety—and traditionally made with tons of sugar and butter—fudge is the ultimate holiday treat. And because the base is so customizable, there are endless flavor combinations, from vanilla to mint chocolate to pumpkin. With Thanksgiving and the December holidays fast approaching, our editors, along with Dana Johnson, owner of Bradenton's Sugar Cubed bakery, sampled the top nominees from our 13,000 Facebook fans to find the best in town.
Best Texture
We loved the texture of the fudge from Der Dutchman (we tried chocolate and peanut butter varieties), which was velvety, buttery, melt-in-your-mouth good—the most fudge-like of all we sampled.
Best Specialty Flavor
Kilwin's sea salt caramel fudge packs a punch. From its rich chocolate base to the swirls of caramel running throughout to the generous sprinkling of sea salt, it totally wakes up the taste buds.
Best Selection
It shouldn't surprise you that a place called Sarasota Fudge Factory has the most extensive selection in town; from classic chocolate and vanilla to flavors like s'mores and Key lime, there's something for every palate.
Best Overall: Fannie May's
Fannie May's chocolate fudge with walnuts is exactly what you want in this treat—über-chocolatey, with a flavor that lingers, and crunch from the walnuts.
Click here to read past Sarasota's Bests, including cupcakes and fried chicken. >>
This article appears in the November 2014 issue of Sarasota Magazine. Click here to subscribe. >>