Article
Sarasota's Best: Cheeseburger
This town really, really cares about cheeseburgers. That was clear from the response from our 5,400-plus Facebook fans when we asked them to nomi-nate the region's best. Read on for the winners. (Thanks to judges Chef Judi Gallagher, The HuB's Joey Panek and Lazy Fairy's Christine Alexander).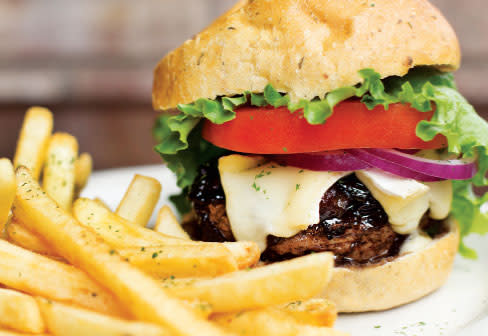 Best Overall
Shakespeare's caramelized onion and brie burger, as much for the thick, perfectly cooked patty and rosemary foccacia bun (best bun, for sure) as for the creative toppings, which added an inspired sweetness. (Shakespeare's "Black and Bleu" burger came in a close second.)
Best Classic
Council's cheeseburger. This archetypal offering from the popular Bradenton hangout was topped with a real, nonsupermarket tomato slice, crisp iceberg lettuce, pickles, mayonnaise, mustard and ketchup. It's served on a simple napkin, which sops up the beefy juice.
Best Local Legend
That'd be Patrick's Kress cheeseburger, topped with cheddar cheese and bacon and served with onion rings and chili. People have been going to Patrick's for this burger—named after the historic Kress Building on Main Street—for decades, and it's gotten even better since they moved from the Kress building to a new spot down the block.
Best-Quality Ingredients
Fleming's Prime Steakhouse and Wine Bar's cheeseburgers are made with prime beef, topped with Wisconsin cheddar cheese and candied, peppered bacon and served on a homemade brioche bun alongside a generous helping of onion rings. You can taste the difference.
Best with a Huge Helping of French Fries
There's a reason Five Guys cheeseburgers have a cult following, and we all agreed that this cheeseburger was the perfect one to eat with a pile of fresh-from-the-fryer French fries. We love that it's all served in a brown paper bag with grease stains seeping through.
For photos and more details from our cheeseburger tasting, follow "SarasotaMagazine" on Instagram.