Article
Behind the Scenes with Van Wezel Executive Director Mary Bensel
Van Wezel Performing Arts Hall executive director Mary Bensel shares some of her most unforgettable behind-the-scenes memories.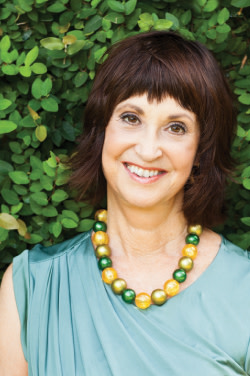 The male and female stars of a red-hot TV series were appearing onstage at a Philadelphia theater, and manager Mary Bensel knew fans would be storming the backstage doors. Security was critical, so Bensel had the staff put together a list of everyone allowed backstage that evening. Somehow, the two stars were left off the list. When they arrived, the doorman wouldn't let them in. "I guess you're not that famous after all," the male star joked to his co-star after they finally were admitted. She was not amused. "I'm not going onstage until you fire that man!" she shouted at Bensel, pointing at the offending doorman. Bensel had no choice but to comply.  The show got a standing ovation, says Bensel, and as soon as the stars were safely out of town, "I rehired the doorman."
Bensel is now executive director of Sarasota's Van Wezel Performing Arts Hall, where scores of celebrities, from politicians to rock musicians, take the stage every year, thrilling audiences with their explosive performances. But Bensel, who has managed theaters around the country, knows that some of the most electrifying drama takes place backstage. We asked her to share some stories.
Many performers specify the food, drink and even furniture they want in their dressing rooms. The bigger the star, the bigger those demands can be. "The Godfather of Soul," James Brown, reportedly once asked for "two girls under the age of 21 and a lady's hair dryer." Bensel hasn't had any requests like that during her career—or if she has, she's too discreet to mention them—but she has sent her staff scurrying to Starbucks for coffee for Bill Cosby and searching for a rare vintage champagne for Harry Connick Jr.
For a New Year's Eve performance years ago, Michael Feinstein asked for champagne and a silver chafing dish full of White Castle hamburgers. "Now he's a vegetarian," she notes—which is just as well, because "Where would you get White Castle hamburgers these days?"
One of Bensel's favorite celebrities, Patti LaBelle, always had her sisters decorate her dressing room with LaBelle's own tapestries and furniture. When Bensel ran a theater in Philadelphia, Elizabeth Taylor wanted her dressing room painted a certain shade of lilac. "It's too bad she never came to Van Wezel, where she could be surrounded by purple," Benzel muses. Dionne Warwick also had her color preferences, says Bensel: "She refused to get into a white limousine—it had to be black."
Actually, Bensel says, most performers are warm and gracious. She cites Jay Leno, who arrived in Sarasota after doing his final TV show the night before. "You could tell he was exhausted, but afterwards he took the time to tell us all about that show," she says. She also remembers Goldie Hawn, looking gorgeous in Dolce and Gabbana, complimenting her on "my $69 dress from Fashion Bug." Dolly Parton is a "doll," with an earthy sense of humor, she says; just as Parton was about to go onstage in her sexy outfit, she joked, "It takes a lot of time and money to make me look this cheap." When Joan Rivers was here, Bensel and another staffer wore jewelry from Rivers' line, and the delighted comedian snapped their picture and posted it on her Facebook page.
Despite his reputation for being reclusive, Stephen King turned out to be fun and friendly, chatting with Bensel and sharing cookies in his dressing room. She asked King, as an expert on scary situations, to give her advice on staying safe. "Mary," he said solemnly, "always look in the back seat before you get into your car."
And she especially loves Vince Gill, who despite a bad cold, came down and talked to everyone at the meet-and-greet after the show. Then a kid got out his guitar and said, "Mr. Gill? I've written this song and wondered if I could sing it to you." And sing it he did, verse after verse after verse. Gill listened carefully, and even offered a kind critique.
No wonder, Bensel says, that after all these years, "I still get blown away by meeting these people."