Article
Your Guide to Halloween in Sarasota 2015
From weekend festivals to underwater pumpkin carving, here's a round-up of Halloween events in Sarasota this year.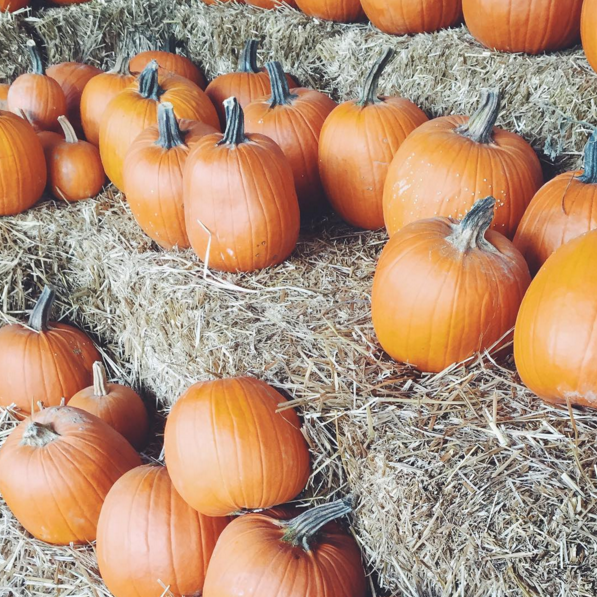 From the family friendly to the seriously spooky, we've compiled a list of the area's best 2015 Halloween events. Read on for where to find the best local festivals, trick-or-treating and more.
Oct. 17 From 5-9 p.m., head to Ed Smith Stadium for the "Howl-O-Ween Movie Night Spooktacular," featuring a showing of Tim Burton's Frankenweenie, a costume parade, and plenty of games and activities for the kids. Admission is a non-perishable food item to benefit All Faiths Food Bank. For more information, visit scgov.net.
Oct. 17-25 Head to Hunsader Farms in Bradenton for its annual Pumpkin Festival, which always draws a crowd. The family-friendly fun includes crafts, live entertainment, hay and pony rides, a corn maze, chainsaw sculptor, a petting zoo, face painting, food, drink and more. $10 for adults; kids 12 and under are free. For more info, visit hunsaderfarms.com.
October 23 At 8 p.m., head to Haunted Trails at Oscar Scherer State Park, where you'll find activities for the kids, costume contest, trails with varying levels of spookiness and more. Proceeds benefit the Nokomis Fire Department, Friends of Oscar Scherer Park Inc. and the Osprey/Nokomis Chamber of Commerce. $5 per person (cash only); free for children 4 and under. For more information, call (941) 483-5956.
October 23 Go hunting for ghosts at Historic Spanish Point, with tours at 7, 8 and 9 p.m. (and make sure to bring your smartphone with you). Tickets are $20 per non-member adult, $20 per non-member child, $15 per member adult and $5 per member child. To purchase, call (941) 966-5214, ext. 2600.
October 23 Mote Marine Laboratory & Aquarium hosts its annual "Fish, Fun and Fright" night from 5:30-8 p.m. Kids of all ages to can come dressed in costume for an evening of trick-or-treating and Halloween fun, including underwater pumpkin carving in the shark tank. Purchase advance tickets online for $8; day-of tickets are $10 for members and $12 for non-members. Children age 3 and under are free.
October 23-25 The seventh annual Pumpkin Festival takes place in downtown Sarasota at Payne Park, featuring trick-or-treating, a flying trapeze, live concerts and performances, hay rides, carnival games, a pumpkin pie eating contest and more. Free for children 3 and under, $5 for children 4-12, $7 for kids 12-18, and $10 for adults.
October 23-25 The "Crawleyween" haunted trail and campout is a three day/two night camping excursion during which you'll experience plenty of tricks and treats on a haunted trail, along with educational activities and a campsite decorating contest. All ages are welcome; $99 per person for adults; $45 for kids 6-12 years. Meals and equipment provided by Not A Clue Adventures. Call (813) 789-0904 to make reservations.
October 24 The Pittsburgh Pirates and Bradenton Marauders will host their annual "Trunk or Treat" event at McKechnie Field from 4-6 p.m. Children can safely trick-or-treat from Halloween-themed vehicles, as well as enjoy plenty of other activities, including a costume contest, photo booth, haunted clubhouse, inflatable games, and hay rides. Admission is free; parking is limited. For more information, call (941) 747-3031 ext. 4362 or visit bradentonmarauders.com.
October 24 De Soto National Memorial Park presents "Desoween VII" from 6:30-9 p.m. Travel down the haunted trail to spooky Camp Desoween. (The later it gets, the more frightening the trail will become.) Suitable for ages 7 and up; free to the public. For more information call (941) 792-0458 or visit nps.gov/deso.
October 30-Nov. 1 Big Cat Habitat's "Wild-O-Ween" is back from 12 p.m.-5 p.m.. Children ages 2 to 12 will receive a free gift, have the opportunity to interact with animals in the petting zoo and participate in other fun activities. Big Cat Habitat will also be hosting a blood drive on Oct. 30, and donors will receive $5 off the $15 admission price that day. For more information, call (941) 371-6377 or visit facebook.com/BigCatHabitat.
October 30 Attend a Victorian funeral at Historic Spanish Point. There will be a kid-friendly program at 7 p.m. and another for the general public at 9 p.m. Reservations required. Tickets are $15 per non-member adult and $10 per non-member child, or $8 per member adult and $4 per member child. Call (941) 966-5214, ext. 2600 to purchase.
October 30 This year's Boofest at Lakewood Ranch's Premier Sports Campus features an upgraded haunted house, a maze, hay rides and treats from a variety of merchant and sponsor booths. Plus, face painting, balloon art, food, drink and more. Costumes encouraged. $5 parking fee; admission is free.
October 30 Come do the Time Warp at The Players Theatre of Sarasota's Rocky Horror Picture Show movie and singalong, with live actors playing the roles. Come dressed as your favorite Rocky Horror character; the theater will provide the props. Admission is $25; for more information, call (941) 365-2494 or go to theplayers.org.
October 30 Get out your best "parnormal prom" attire for Planned Parenthood's annual Safe Sex Halloween Bash at Michael's on East. Open bar, costume contest, DJ and dancing, Planned Parenthood's famous "Shag Bags" (full of candy and other goodies) and more. For tickets, go to safesexhalloweenbash.com.
October 31 The fourth annual Dog-a-Ween costume contest and parade takes place at Selby Five Points Park in downtown Sarasota begining at 10 a.m. Celebrity judges will present the winners with fabulous prizes from local merchants; there will also be live music and refreshments. Pre-registration is open through October 30 at Wet Noses, 1465 Main St., Sarasota. For more information, call (941) 388-3647.
October 31 FST Improv presents We're Doomed!, an improvised motion picture based on a title provided by the audience. It's sure to be a ghoulishly good time! Tickets $15, full bar and menu available. For more info, call (941) 366-9000 or visit floridastudiotheatre.org.
October 31 Get ready for a spooktacular time in Palmetto--the Hardball Halloween Parade takes place on Saturday starting at 6 p.m. The parade begins at the Palmetto Fair Grounds and ends at Sutton Park; for more information, call Heather Junqueira (941) 225-5042.
October 31 St. Armands Circle hosts its seventh annual Fright Night from 6-8:30 p.m. Shops and restaurants will be decorated, with candy available for trick-or-treaters, while creepy characters lurk behind street corners and statues. Don't miss the live performance of "Thriller" by Sarasota High School's drama department. Free; for more information call (941) 388-1554 or visit starmandscircleassoc.com.
October 31 The Siesta Key Village Association will hold its annual Safe Treats from 3-6 p.m. Bring the kids to gather candy and more along Ocean Boulevard in a safe, secure setting. For more information visit siestakeyvillage.org or call Helene Hyland at (941) 685-2274.