Article
Manatee Players' The 25th Annual Putnam County Spelling Bee
Arts editor Kay Kipling reviews this funny, touching musical.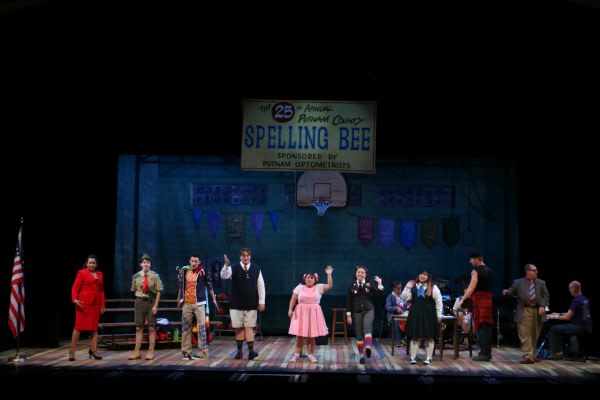 By Kay Kipling
I defy you to attend a performance of The 25th Annual Putnam County Spelling Bee (now playing through Nov. 15 in a Manatee Players production) and not be instantly transported back to your adolescent school days.
The setting is there (a gymnasium with the familiar bleachers, basketballs, pennants and fire extinguisher, designed by Caleb Carrier). The "in-charge" adults are there, from a vice principal with issues to the helpful moderator reliving her spelling bee win to the not always helpful or understanding parents. But most of all the kids are there, misfits one and all, each with a passion to spell.
In this hit musical by William Finn and Rachel Sheinkin (with additional material by Jay Reiss), the setup is simple, but the characters and their emotions well observed. Each of the six spellers (there are also four "civilian" spellers pulled from the audience) has his or her problems. There's Leaf Coneybear (Brian Craft), a goof from a big family who doesn't think he's very smart (but may learn that he is). There's Logainne Schwartzandgrubenniere (Marissa Brotz), who has two dads, a lisp and a real dread of losing. There's the often belligerent William Barfee (Jalex Scott), who uses a magic foot to spell out his words. And then there's Marcy Park (Kay Brown), the overachieving Asian; Chip Tolentino (Daniel Perrone), whose hormones get in the way of his spelling success; and sweet, neglected Olive Ostrovsky (Kyleann Lacertosa), whose mother is away in an ashram and whose father is running late to see his daughter compete.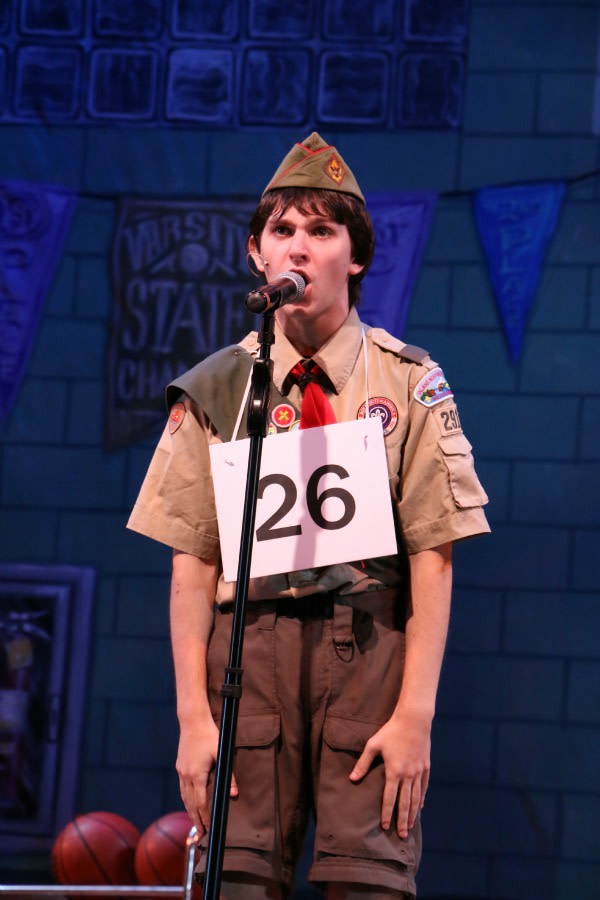 They're funny, and occasionally sad, but they always feel true to the spirit of their ages, no matter what the ages of the actors playing them. And the adult characters are convincing as well, whether it's Mark Eichorn as VP Panch (who gets to read out the frequently hilarious "Use it in a sentence" aids to the spellers), Olga Pena as former winner Rona Perretti (she has a lovely voice as well as a believable attitude), or Brian Kleinschmidt as Mitch Mahoney (an initially intimidating presence whose community service sentence involves comforting the bee's losers as they depart).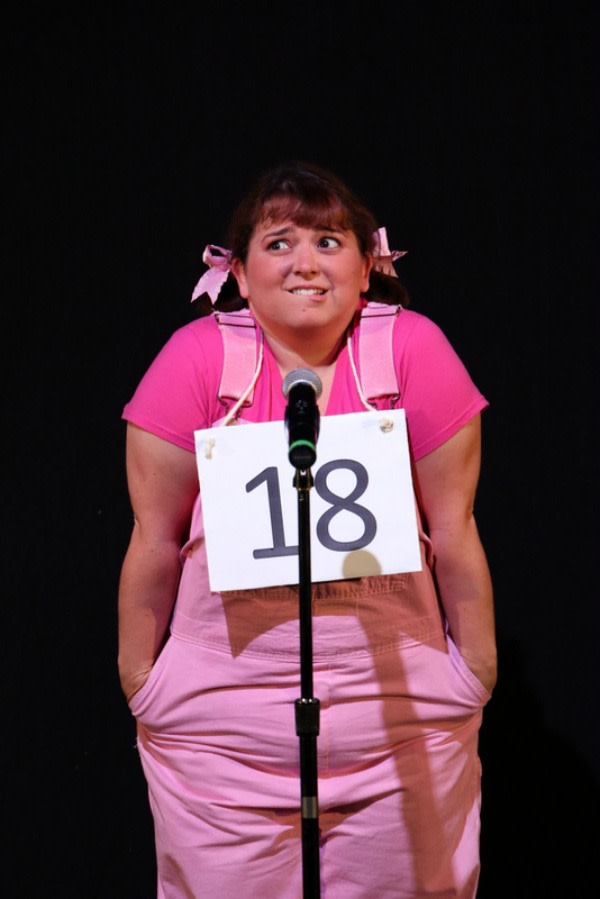 There are so many good moments tucked into the roughly 100-minute show (plus intermission), from watching each speller demonstrate their own special style of getting it right (Leaf's involves going into a trance) to the ensemble numbers of Pandemonium and Magic Foot, choreographed to good effect by director Steven Flaa to the touching I Love You Song that puts Olive and her parents in the spotlight. It's also nice to see the band (led by musical director Aaron Cassette) actually onstage, helping to energize the performers and feeling so much part of the show.
I attended a preview performance of the show, but there was no doubt that the cast was ready for opening night. For tickets to The 25th Annual Putnam County Spelling Bee, call 748-5875 or go to manateeperformingartscenter.com.