Article
Manatee Players' The Secret Garden
Arts editor Kay Kipling reviews this musical adaptation of the classic tale.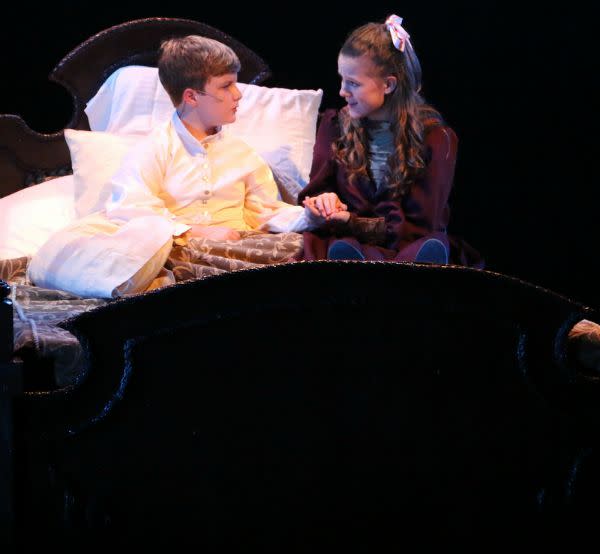 By Kay Kipling
More than 100 years after Frances Hodgson Burnett's novel The Secret Garden first saw the light, there have been multiple adaptations for stage and screen, including the 1991 Broadway version now showing at the Manatee Performing Arts Center in a Manatee Players production.
The appeal of the simple but touching story is clear and continues to warm the viewer, as we watch both a seemingly dead garden and the hearts of a variety of characters come back to life. While the Manatee Players staging (by artistic director Rick Kerby) boasts some fine performances and pleasing set design (by Ken Mooney) and lighting (by Joseph P. Oshry), purists may find some of the changes to the book (by playwright Marsha Norman) discomfiting—as might children expecting an exact retelling of a favorite tale.
This show, with frequently lovely music by Lucy Simon, is not so much a children's story as the original, although the plot still revolves around young, unhappy Mary Lennox (Samantha Crawford on opening night; she alternates the role with Emma Devine), the lone survivor of a cholera epidemic in India that has also taken away her parents. Difficult in temper, frequently neglected and having felt unloved by her mother, Rose (Eliza Engle), Mary is taken away to an England and an uncle (Kenn C. Rapczynski) she doesn't know. The Yorkshire moors are a far cry from her experience, and Uncle Archibald has problems of his own: He continues to grieve the loss of his wife, Lily (Rose's sister), years before, and his young son, Colin (Judah Woomert, also alternating performances) remains perpetually in bed, convinced he's going to die.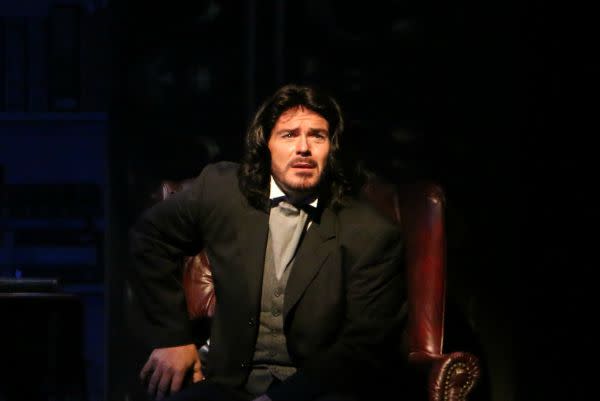 We also meet at gloomy Misselthwaite Manor the brisk but kindly chambermaid Martha (Kaliska Wiley), tasked with taking care of Mary; her brother, Dickon (Cole Kornell), who has a magical way with nature; Archibald's conflicted brother Neville (Steve Dawson); and the chilly housekeeper Mrs. Medlock (Meg Newsome). Looming over all of the action are ghosts—from India, from England, from days past—especially the ghost of Lily (Sarah Cassidy), whose presence helps to draw lost and unhappy souls together.
It's that emphasis on the ghosts, and the stories of the adults here (the relationships of the brothers and sisters are given a lot of attention) that may strike those fond of the book as amiss (even if those relationships are plausible). It gets a little confusing, movement and motivation-wise, when the ghosts are all onstage. And one could argue that not enough of this Secret Garden takes place, well, in the garden; the healing powers of nature are sung about (A Bit of Earth, Come to My Garden) more than they are seen.
But director Kerby has strong leads here with Rapczynski, Cassidy and Dawson, and the younger members of the cast are up to the challenges of their roles as well. Music director Rick Bogner deserves a hand for guiding his musicians and the cast through a score that can be demanding as well as uplifting. Overall, the charm of The Secret Garden remains intact.
The Secret Garden continues through Oct. 4; for tickets call 748-5875 or go to manateeperformingartscenter.com.