Article
Their Sarasota Wedding: Andrea and Mike Cichon at the Sarasota Yacht Club
Get all the details of Andrea and Mike's nautical-themed wedding at the Sarasota Yacht Club.
Fate works in mysterious ways: when Mike and Andrea first met, they were both dating other people, but within a year they had reconnected. The rest is history, culminating with a wedding ceremony at St. Martha's in Sarasota followed by a reception at the Sarasota Yacht Club and an after-hours celebration at the Hyatt for 140 of their nearest and dearest friends and family.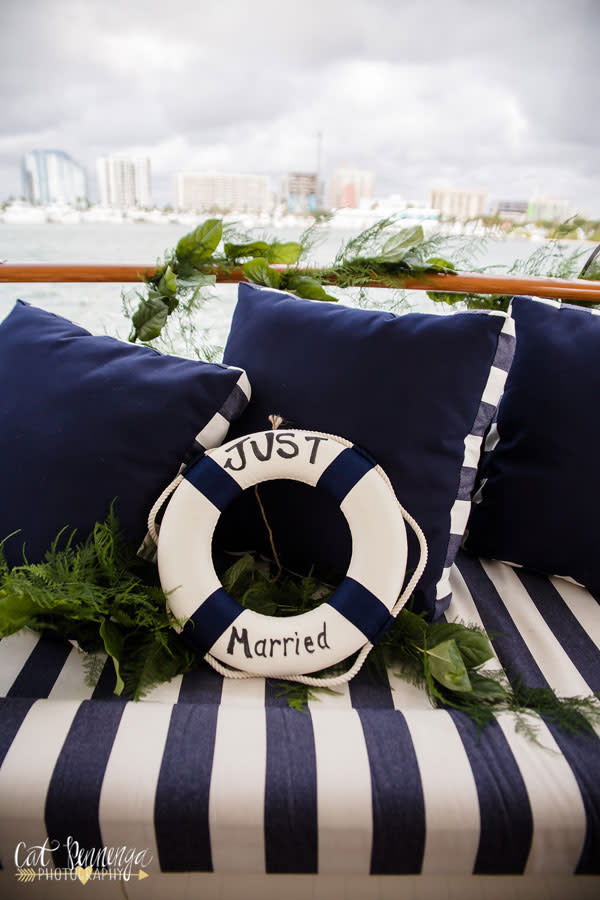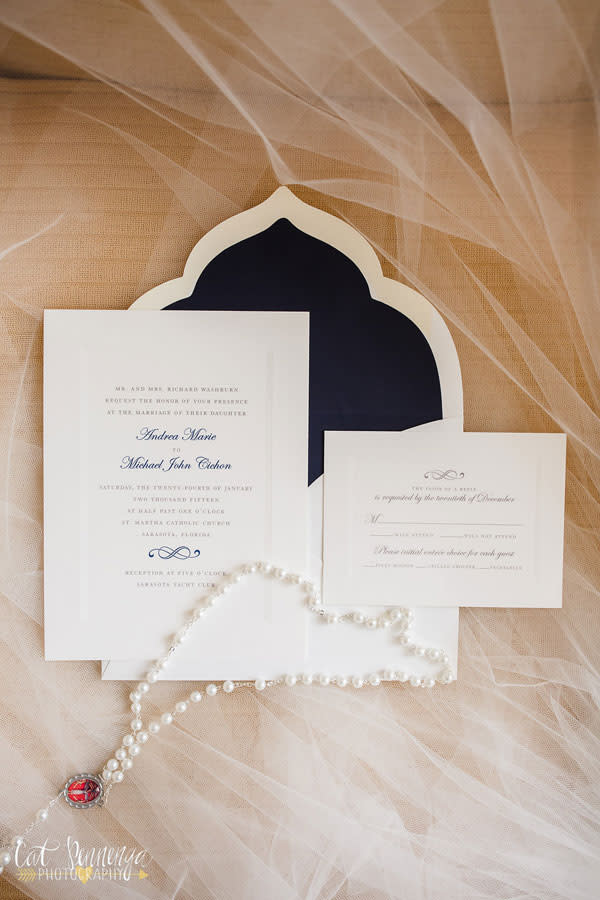 How did you and Mike meet?
We met during Fourth of July weekend in 2012 at a speed boat race in Sarasota, but were both dating other people at the time. We reconnected a year later through a mutual friend and have been attached at the hip ever since.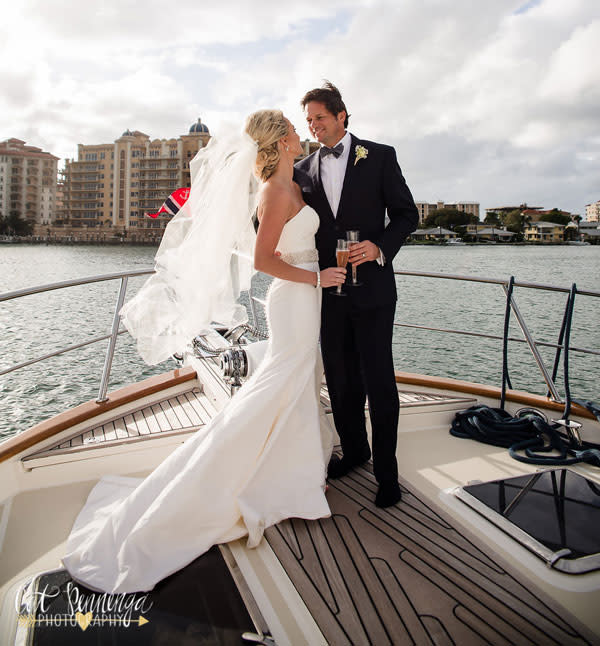 How did you choose to have a nautical-themed wedding?
We're both naturally drawn to outdoor water sports; our first date was on Michael's beautiful, hand-crafted wooden sailboat, so it seemed appropriate to incorporate a nautical theme into our wedding.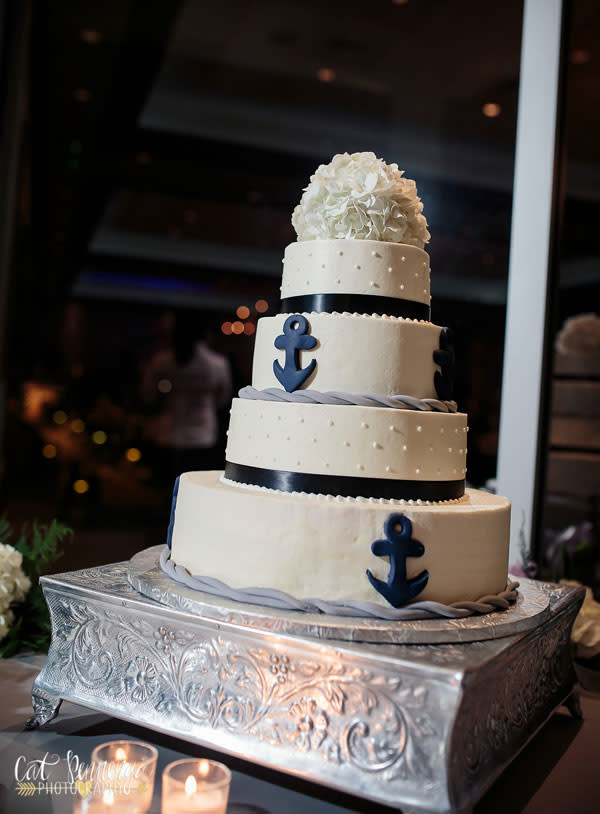 How was dress shopping--did you have a "Say Yes to the Dress" moment?
Dress shopping was exhausting but fun! I must have tried on 50 dresses. My mother, mother-in-law, sister and sister-in-law came into town for one weekend and we visited four dress shops in two days. The [second] day we found the dress at The White Closet Bridal in Tampa and said, "This is it."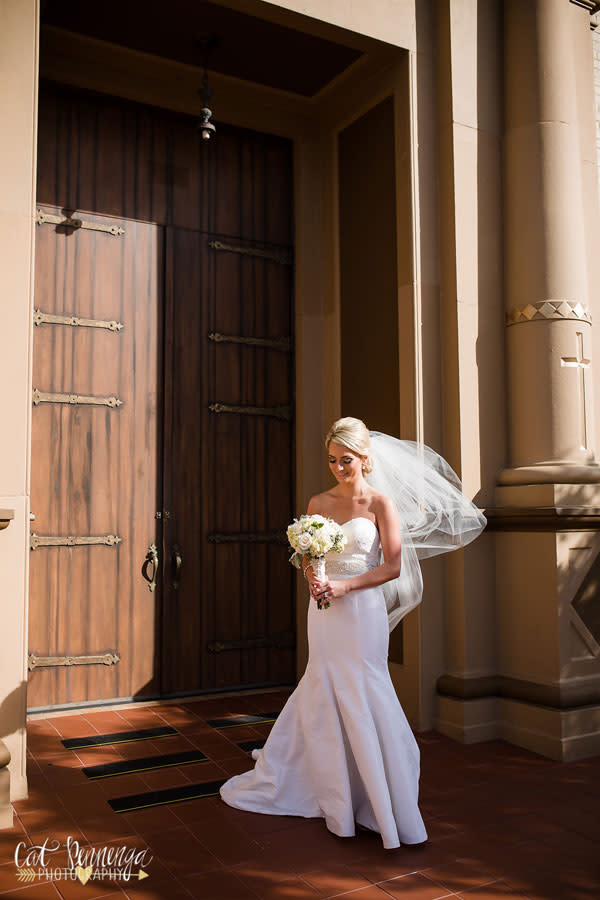 What was the planning process like?
The planning was fun with all of the details and moving pieces. It was stressful at the beginning because we were trying to find a location that appealed to all family members. We often spend long weekends on Longboat Key to enjoy the sandbars, shops, cafés and beautiful beaches. On a visit one weekend we took a tandem beach cruiser for a ride. We pulled into the Sarasota Yacht Club to explore and met Karen Roman, the event coordinator. She was setting up for a wedding but took the time to show us around, and really built a relationship with us. We could not have pulled it off without the help of friends and family.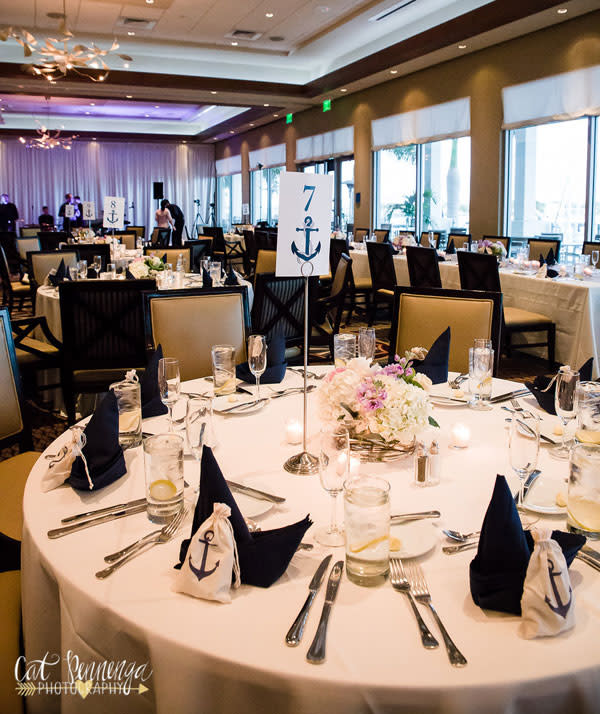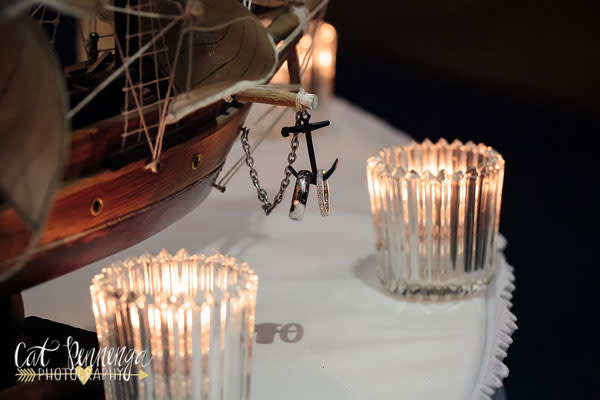 What were your favorite moments from the wedding?
In the midst of all of the dancing, Mike led me outside onto the deck overlooking the bay and beautiful boats in the marina. We danced to a Frank Sinatra song looking in at all of our guests having a great time and just enjoyed the feeling.
The maid of honor and best man speeches were absolutely hilarious! The maid of honor told funny stories, and the best man started with a speech and then broke out into song on stage--a Frank Sinatra "Fly Me to the Moon" re-make.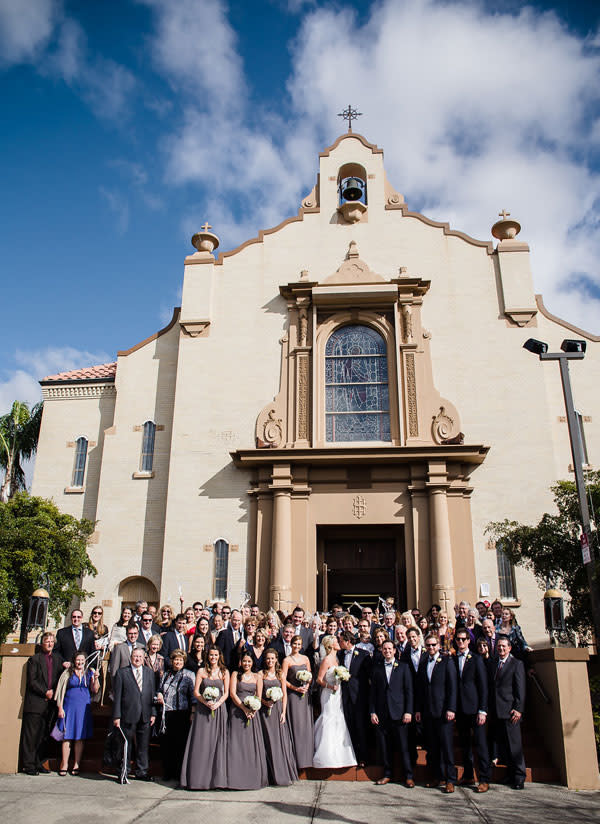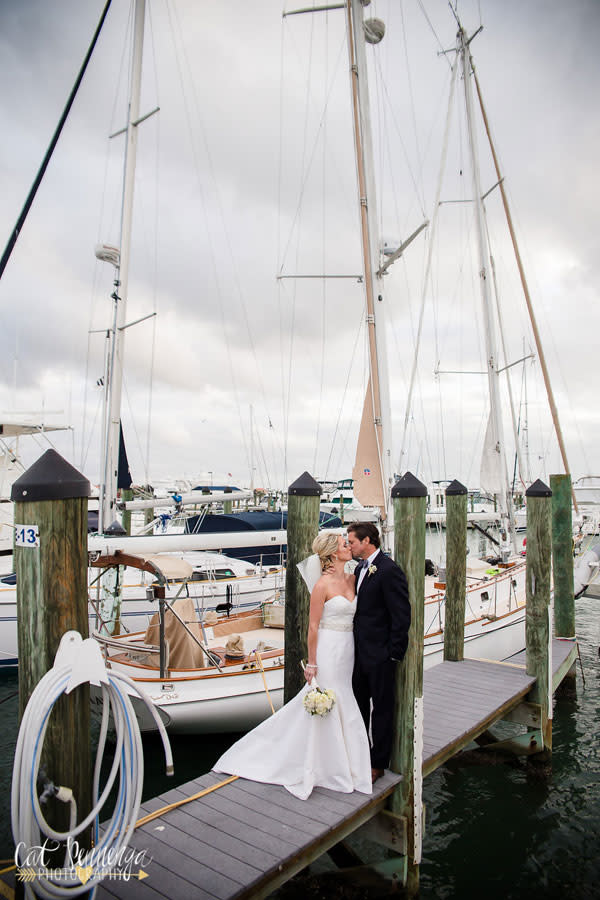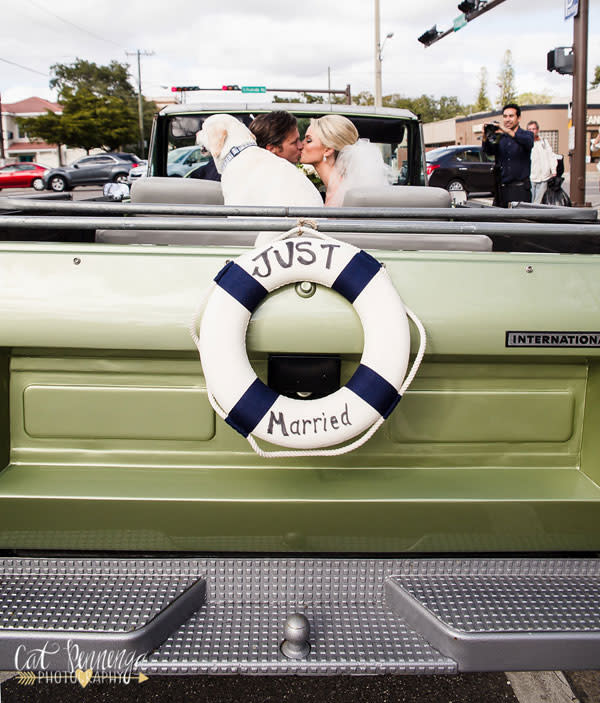 Photography by Cat Pennenga Photography