Article
The 5 Best Things We Ate This Week - 8/27/15
Our panel of experts share their top five picks on the local dining scene this week.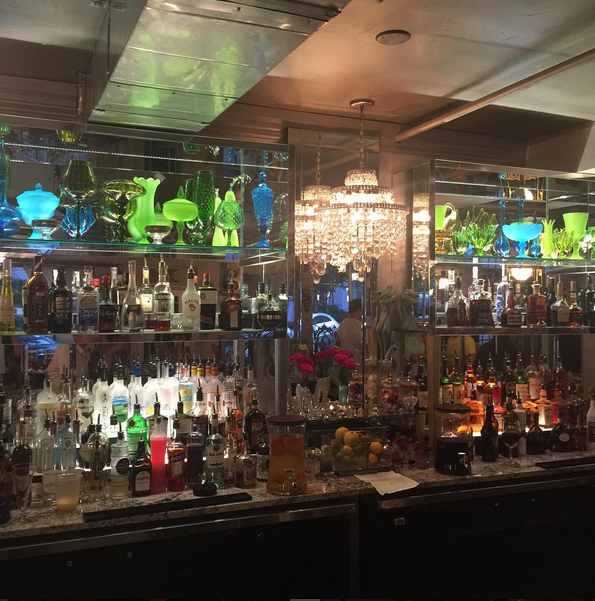 Beulah (named for owner Harva Cristofolo's mother) just opened in the former Divino's space in downtown Sarasota, and its namesake cocktail ($12) is fabulous: Black Coral spiced rum, herring cherry liqueur and pomegranate juice combine to make a fruity, zesty cocktail that's as bold as it sounds.
Nancy's Bar-B-Q has big menu that packs a ton of flavor, but when in doubt, go with the classic: the pulled pork slider ($7.95). Years ago, Nancy Krohngold used to sell these brilliant creations out of her catering van, and we gladly stood in the long lines to gobble them up. Her pulled pork is moist and tender, with an ever-so-slightly spicy rub that brings out the sweetness of the meat. Served on a Hawaiian roll with a dollop of her rich-and-tangy sauce takes us back to those happy parking lot picnics.
It's a diet-buster, for sure, but Pino's spaghetti alla carbonara ($12.99) is 100 percent worth every calorie. Homemade pasta is tossed with pancetta, eggs, Parmesan and cream, and the result is a dish that's creamy, salty and richly textured. It would be easy to make this dish feel heavy; Pino manages to make it surprisingly—deceptively!—light.
Sunday breakfast at Sun Garden is delightful any time, but especially in summer, when the snowbirds are someplace else and we can get a table without a long wait. Last Sunday we indulged in the eggs Benedict ($10.95)—the toasted, split English muffins maintained a nice crunch when stacked with ham and a poached egg, and blanketed with a silky Hollandaise sauce. Here's to celebrating cholesterol in an elegant and completely satisfying way.
This hot weather just calls for salad—and we've found a great one in Kona Grill's signature chopped version ($14), with macadamia nut-crusted chicken, eggs, Applewood bacon, avocado, white cheddar, tomatoes and a honey Dijon dressing. It's light, filling and a perfect summer dinner.