Article
Summer Circus Spectacular 2015
Arts editor Kay Kipling reviews this season's summer circus show.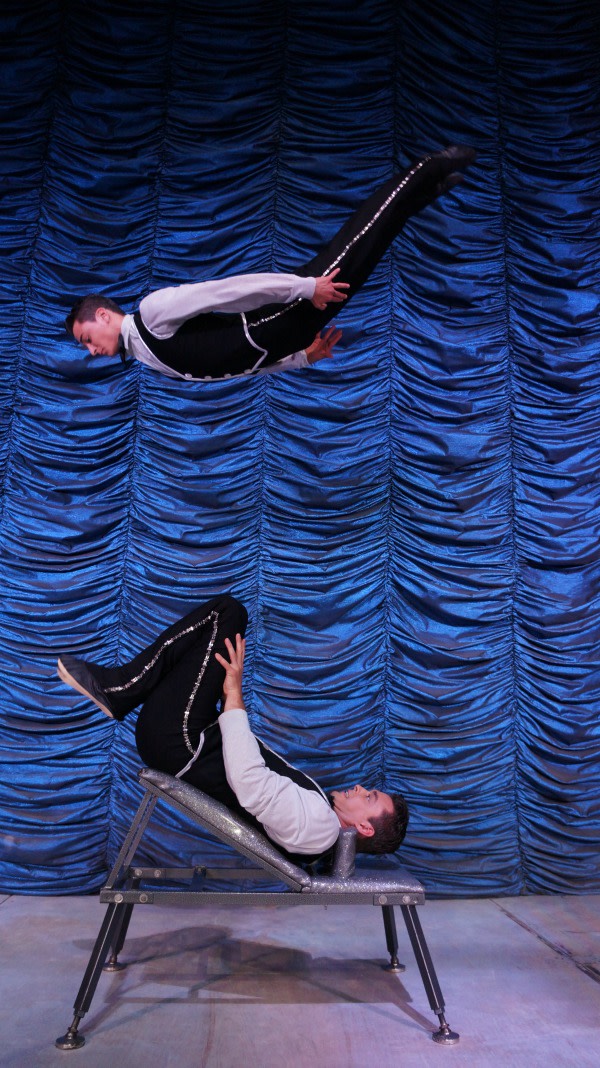 By Kay Kipling
What a simple and yet brilliant idea it is for the Circus Arts Conservatory (Circus Sarasota) and The Ringling to collaborate on presenting short summer shows in the Historic Asolo Theater, as they have been doing for nine years now. Families and other museum visitors get the chance to take a break, sit down and be entertained in a cozy space; locals can just while away part of a summer afternoon, away from the heat and sun.
The current Summer Circus Spectacular (onstage Tuesdays through Saturdays through Aug. 1) provides a welcome summer refreshment, from the clowning antics of Kirk Marsh to the teeterboard feats of the Alvarez Family to the risley act of the Anastasini Brothers and beyond. No one act lasts very long, and young ringmistress Bailey Sloan (a graduate of the Sailor Circus) keeps things moving along at a fast pace.
The show opens with the Alvarez Family, especially highlighting the gymnastic abilities of daughter Ariana and son Gianni; at one point, the flexible Ariana is used as a jumping rope for her brother, but she also demonstrates her skills doing various somersaults from the teeterboard onto her father's shoulders, hands or head—apparently with great confidence.
As clowns do, Marsh occasionally bursts onstage when not announced, and the audience has great fun when he moves into the seating area, playing with guests' hair before selecting a male volunteer—or victim—for a bit involving a blond wig, a multipurpose vest, some pink balloons and, eventually, the music of The Stripper. He returns later for another gag with a young girl from the audience, balancing a newspaper page on his nose by the corner and then, with some comic effort, getting her to spin a plate on one finger.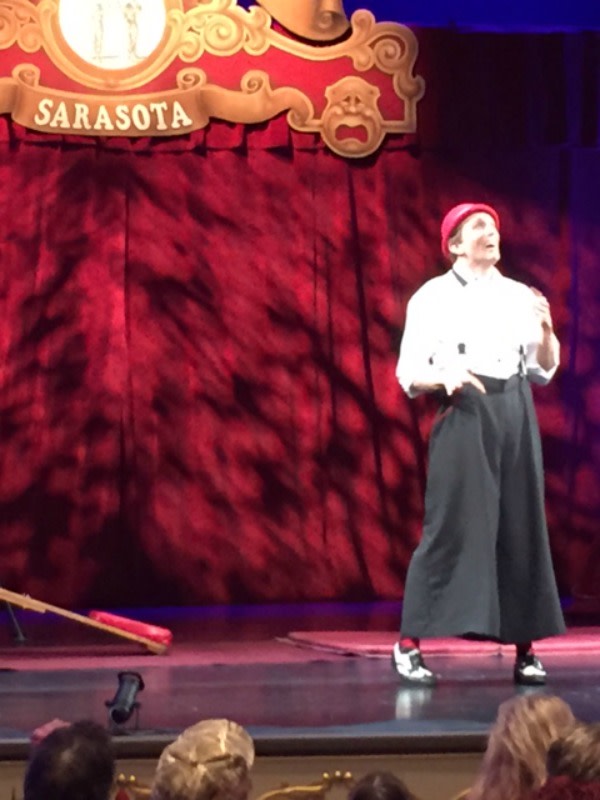 The circus show also features young (we're talking 13) juggler Sebastian St. Jules, who, like Ariana Alvarez, seems quite at home on the stage. He does several juggling bits, but perhaps the most popular is one with a keyboard, where the swiftly moving balls in his hands pound out several pieces of music.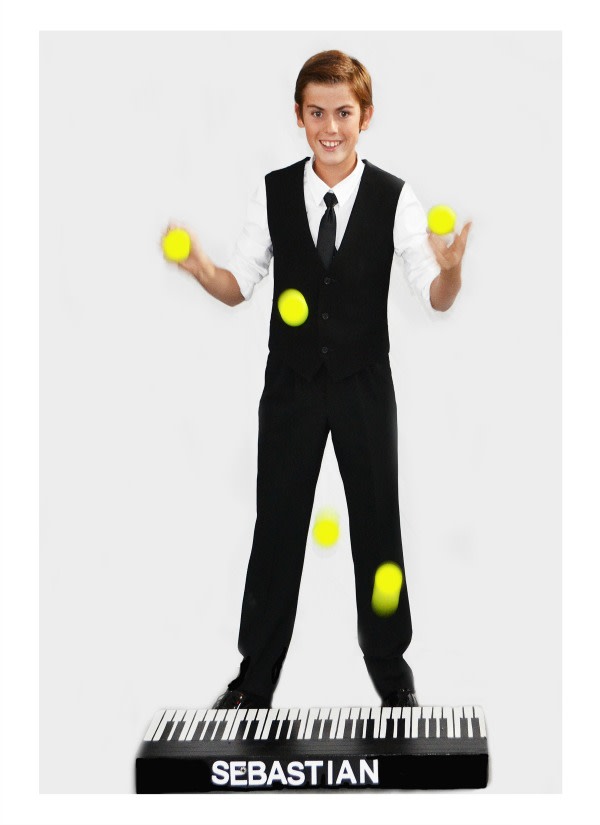 Circus co-founder Dolly Jacobs, resplendent in a red flame-like costume, is up after St. Jules, once again making her high-flying aerialism look effortless as she performs to an Italian language version of The First Time Ever I Saw Your Face. Nice to hear gasps from the younger members of the audience as she soars.
Risley (foot juggling) siblings Fabio and Giuliano Anastasini close out the show with their act, wasting no time getting into their fast flipping back and forth and, eventually, performing a dazzling finale that involves Fabio doing approximately 25 dizzying somersaults (I may have lost count) propelled into the air by Giuliano's feet. Impressive.
For tickets to the Summer Circus Spectacular, call the box office at 360-7399 or go to ringling.org.