Article
A Day in the Life of Ringling Curator Matthew McLendon
We spend a day with Matthew McLendon, curator of modern and contemporary art at The Ringling Museum.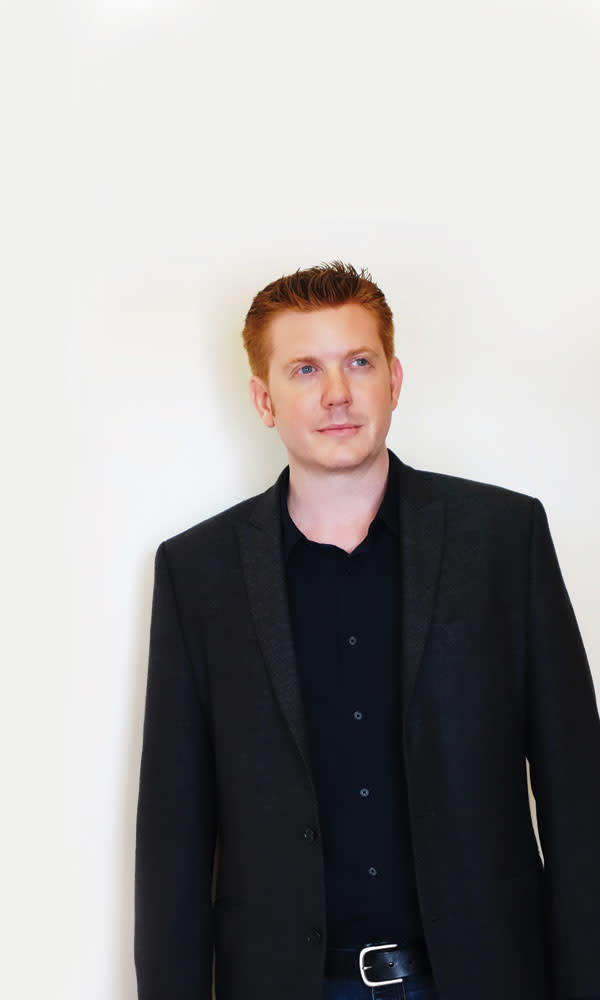 "I am very lucky to work with some of the best museum professionals in the world."
The Ringling Museum's curator of modern and contemporary art, Matthew McLendon, has worked for several years to conceive and arrange exhibitions that bring new and exciting types of visual art to Sarasota. Cases in point: R. Luke DuBois—Now, the first solo museum exhibition featuring New York-based "new media" artist DuBois; Beyond Bling: Voices of Hip-Hop Art; and the currently on view EMIT: What the Bringback Brought. McLendon travels regularly to New York and other art centers to engage with emerging art and artists and also teaches at Florida State University (his alma mater; he has his master's and doctorate from London's Courtauld Institute). We caught him in one busy period leading to an exhibition opening.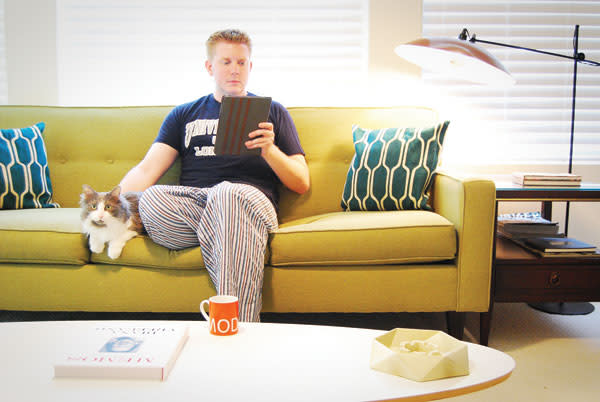 6:34 a.m. "I start my day with coffee and The New York Times, and various art blogs on my iPad. I'm not a morning person and it takes me a while to get going. My cat, Marcel, never leaves my side when I am home; he's more like a dog than a cat."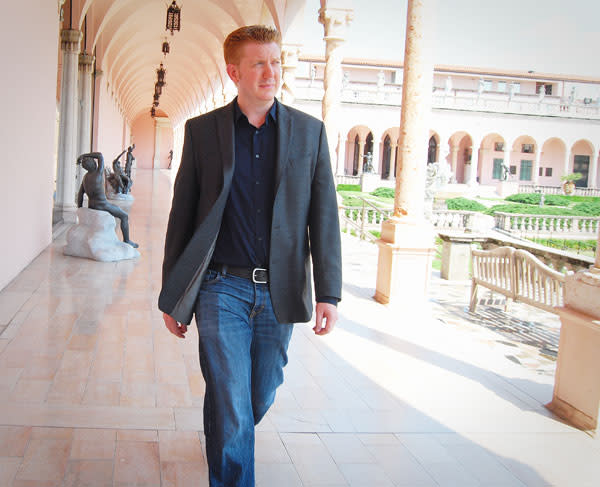 8:13 a.m. "The Ringling is on 65 acres, so there's a lot of walking. I have a major exhibition opening tonight—EMIT: What the Bringback Brought by Trenton Doyle Hancock—so I'm starting my day in the galleries. Walking along the loggia starts me off in a good mood."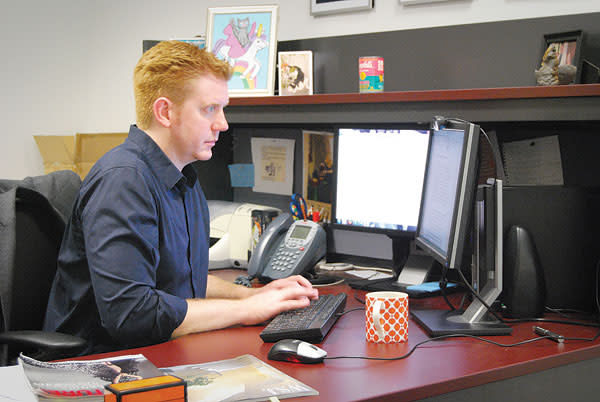 8:45 a.m."I'm at my desk going through emails that have piled up. Most of my day is spent in front of the computer, responding to emails and researching and writing the various texts I'm responsible for."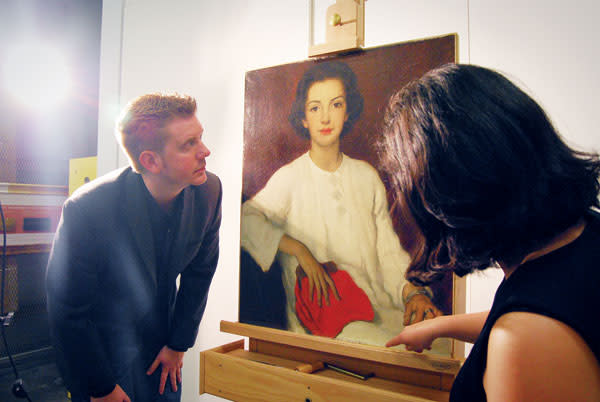 9:38 a.m. "In our conservation lab with assistant conservator Megan Salazar-Walsh. This painting is being lent to the president of Florida State University for his official residence. Before any work of art is sent out, our conservators examine it carefully and suggest any treatments that might be needed. Luckily, this painting is in very good shape."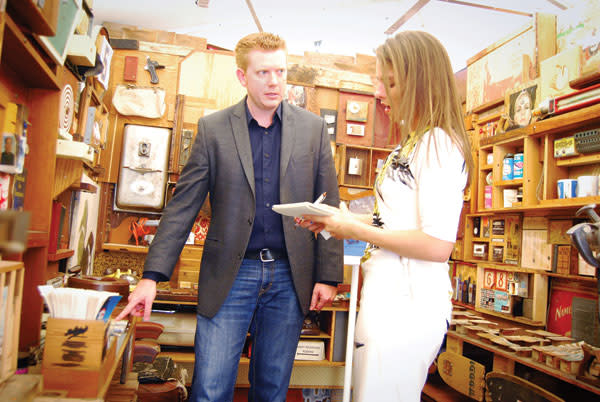 10:41 a.m. "A meeting with Sonja Shea. Sonja is the brains that actually make my projects happen. We're discussing Mac Premo's The Dumpster Project, part of the Re:Purposed exhibition. We have to coordinate returning this multi-ton work of art back to New Jersey."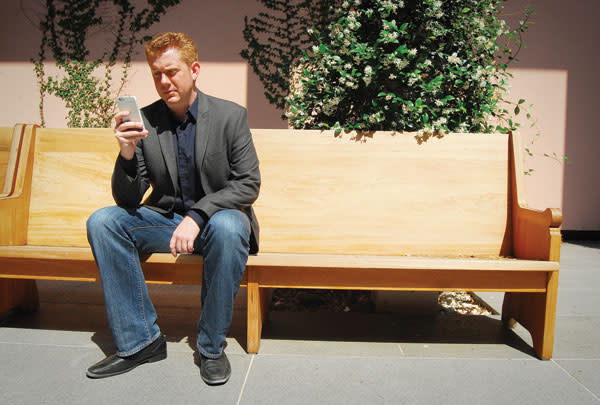 1:33 p.m. "My 'secret' hiding place is the James Turrell Skyspace, Joseph's Coat. When my day becomes overwhelming, I head in there to refresh and recharge. Most of the time, I remember to put my phone on silent. Today, however, because of the opening, I did not have that luxury, so a text came through with a question."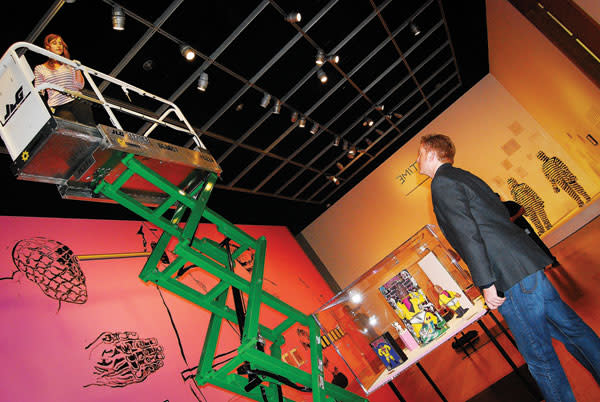 2:02 p.m. "Back to the galleries to fine-tune the lighting for Trenton's exhibition. I'm consulting with Ellie Bloom, who's brilliant at lighting exhibitions. Getting the shadows just right is a real art. I have Ellie up on the lift—I'm horrified of heights. If I had to do this, all of my exhibitions would be dark."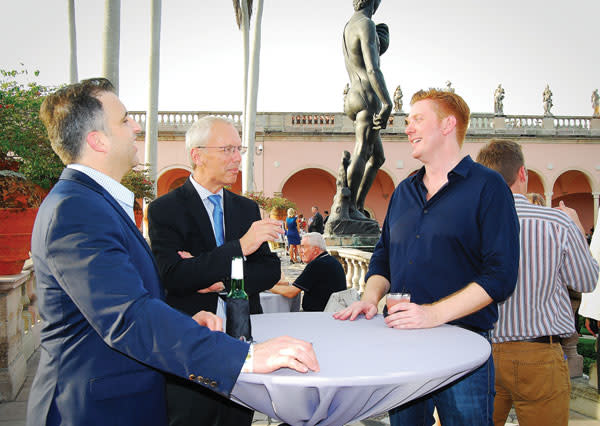 5:48 p.m. "At our members' preview. The exhibition is open and I can start to enjoy life a little again. I'm with our director, Steven High [center], and David Norr, director of the James Cohan Gallery, which represents Trenton. Rest assured, the opening is still work; there are a lot of people I need to see and talk with."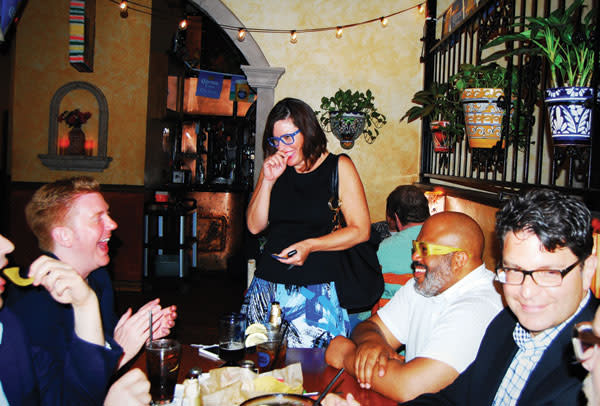 9:03 p.m. "Everyone loved the exhibition. Most importantly, the artist, in the chartreuse glasses, is happy, as is my director of development, Anna von Gehr. She secures funding for my projects, so keeping Anna happy is a priority. My margarita hasn't arrived yet, but the stress is already melting away."