Article
Venice Theatre's Stage II Next to Normal
Arts editor Kay Kipling reviews this emotional musical.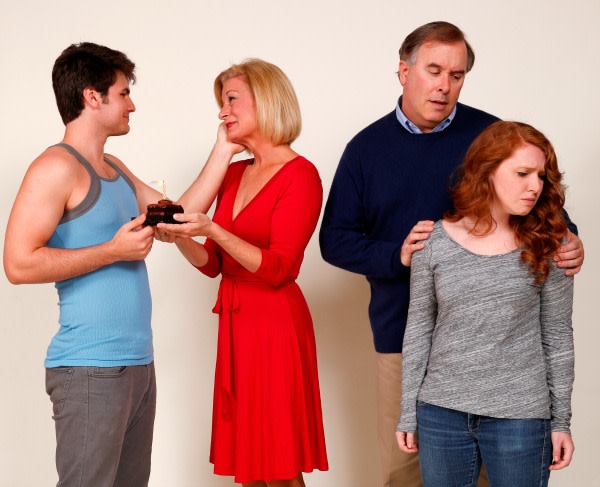 By Kay Kipling
Meet the Goodmans. There's Mom, up early in the morning to fix her family breakfast and lunch. There's Dad, coming down the stairs to go to work. There's daughter Natalie, getting ready for school. And there's teenager Gabe, swinging by to assure his worried mom that he's not getting into any trouble. Typical, normal family, right?
Well, no. As the Tony and Pulitzer-winning rock musical by Tom Kitt and Brian Yorkey, Next to Normal (now playing at Venice Theatre's Stage II), makes clear from its title, the Goodmans are anything but. We pretty quickly learn that Mom, Diana (Kim Kollar), suffers from bipolar disorder, along with some other mental afflictions, which explains her odd actions and speech. But it takes a little longer to discover what lies behind Natalie's tension, Gabe's elusiveness, and Dan's apparent blindness to the situation. They all have secrets to reveal as the effects of Diana's condition take their toll on them all.
Hope seems to be offered for Diana by doctors with differing strategies to the illness (both played by Kelly Leissler), one pharmaceutical and one more traditional. And hope also may be in the offing for Natalie (Caitlin Longstreet Ellis), with the attentions of fellow music student Henry (Jason Ellis), who's determined to pursue her despite her initial reluctance.
But it's not a simple journey, and the characters—especially Diana—run a full gamut of emotions in this frequently exhilarating musical. With a talented, committed cast whose energy never flags, sensitive direction by Brad Wages, and a driving band led by music director Michelle Kasanofsky, this production succeeds in covering that range and involving us every step of the way.
Let's dole out some compliments to that cast, which is right on the money. Caitlin Longstreet Ellis can be heartbreaking as Natalie, who feels invisible to her mother, always in her brother's shadow. As Gabe, Booker High student Zach Herman delivers like a rock star, with a lot of highly physical presence, as he can be at times tender, at times almost menacing.
Ellis as the devoted Henry is touching in his feelings for Natalie (perhaps it helps that he and Caitlin are married in real life), and Leissler transitions from a medical professional seemingly in tight control to one that exists only in Diana's imagination to one who frankly admits the limitations of his field.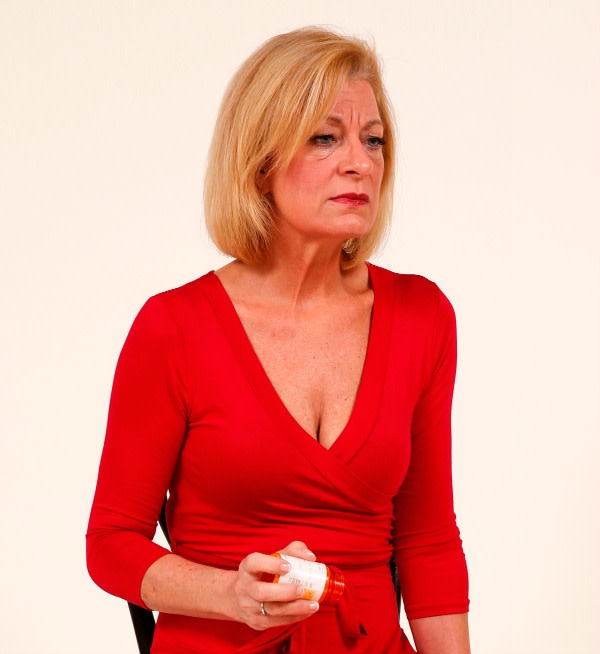 As Dan and Diana, Caswell and Kollar are a well-matched pair. She's all over the place, at times zoned out, at others refusing to take her medicines because she misses the highs and lows of her illness. He's trying to keep it all together, and to remember the young girl he fell in love with. When they duet on songs like Light in the Dark or How Could I Ever Forget?, or when the ensemble really roars into numbers such as Make Up Your Mind/Catch Me I'm Falling and It's Gonna Be Good, you feel the full force of Kitt's music (although it can occasionally be difficult to grasp all of Yorkey's fast-moving lyrics).
Certainly Kollar, who has frequently appeared on local stages, including VT's, but often in lighter fare, grabs hold of the challenging, dramatic role of Diana and never lets go. She and her co-workers on Next to Normal deserve a big round of applause.
Next to Normal continues through April 26; for tickets call 488-1115 or go to venicestage.com.