Article
Neil deGrasse Tyson Speaks to Sold-Out Sarasota Audiences
The celebrity scientist was the latest in Ringling College Library Association's Town Hall lecture series.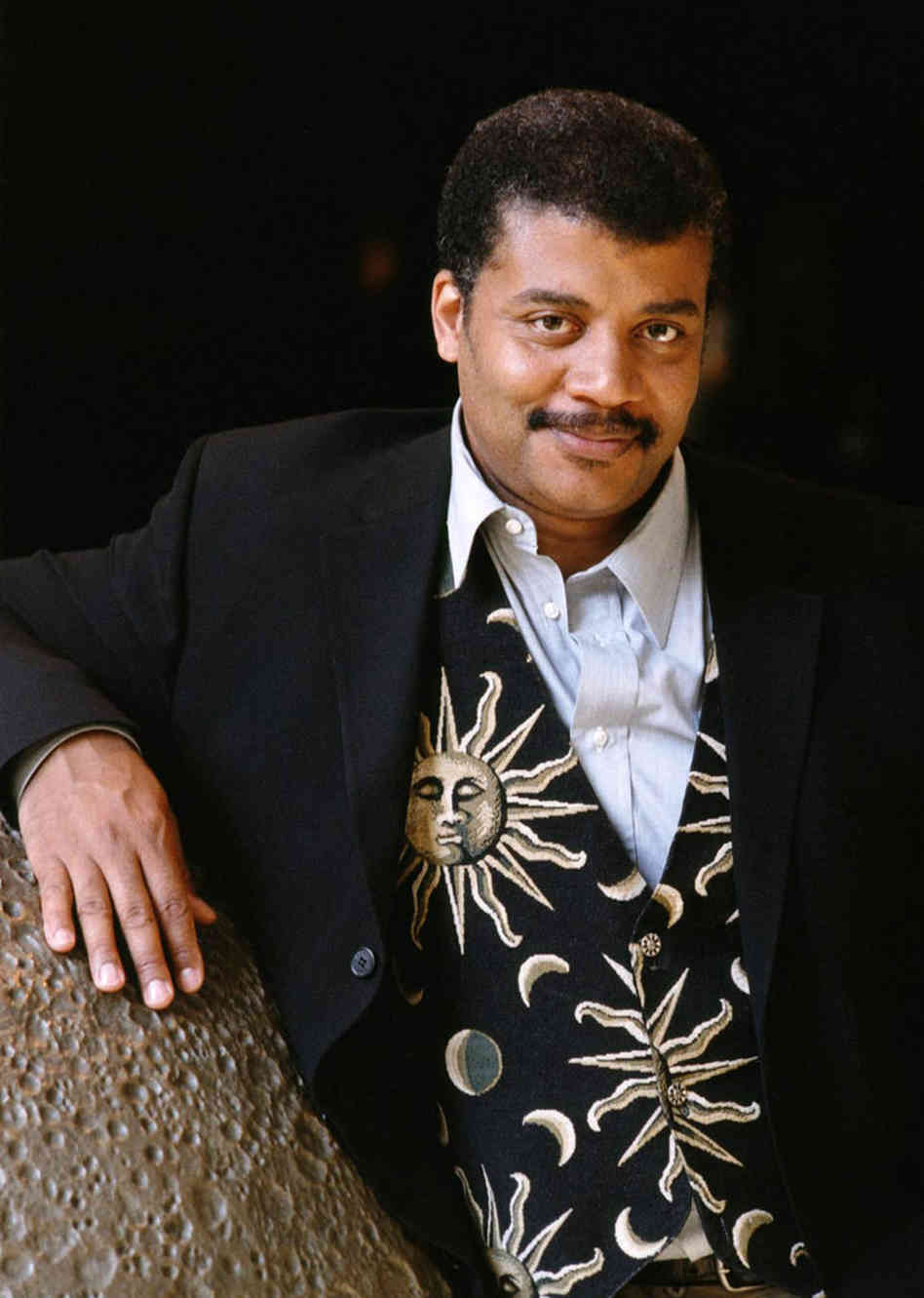 Dr. Neil deGrasse Tyson was the latest speaker in Ringling College Library Association's Town Hall lecture series, speaking to packed crowds yesterday morning and evening about current events in science.
The affable astrophysicist, who has achieved celebrity status thanks to his reboot of the popular Cosmos TV show and his StarTalk podcast, is a graduate of the Bronx High School of Science, Harvard and Columbia, and is currently the director of New York's Hayden Planetarium. He's received 18 honorary doctorate degrees and numerous awards, including being named "Sexiest Astrophysicist Alive" by People magazine.
At a press conference before his morning talk, Tyson was engaging and gregarious, answering questions about everything from the future of NASA to Gov. Rick Scott's recent ban of the official use of the words "climate change" and "global warming."
On science and politics, Tyson said, "My concern is that if you have political swaths of people who are in denial of emergent scientific truths, then they're not at the table to influence policy that could serve their political interests later on. The fact that we have politics at all means people don't always agree, and I think that's healthy. But when you say, 'Let's debate whether or not humans are influencing our climate,' you are losing time that you could [instead] be debating what to do in the face of that fact."
"Oh, and by the way?" he continued. "People like to blame politicians for everything, and I stopped doing that about 15 years ago. I no longer blame politicians for a damn thing—because we vote for the politicians! So who's ultimately accountable here? It's the electorate."
Switching gears to space exploration, Tyson said he doesn't think we'll see a human colony on Mars in our lifetime. "I see a colony on the moon before I do on Mars. I'm just skeptical that anything planned [for a human colony there] has any real chance of succeeding. Maybe you could have some tourism—why not? There's money there, as Florida residents know," he joked.
But he is hopeful that in his lifetime life on other planets will be discovered. "I want to find life on any place other than Earth," he said. "That doesn't pre-require the results; it just requires the exploration to determine [them]. You follow the water, which is a NASA mantra, because everywhere on Earth [where] there's water, there's life. There's subterranean water, we think, on Mars, there's a moon on Jupiter with water. And maybe life doesn't need liquid water; maybe it just needs a liquid. These are questions I'd love answered in my lifetime, and I think they can be realistically addressed."