Article
Asolo Rep's Our Betters
Arts editor Kay Kipling reviews this little-seen W. Somerset Maugham work.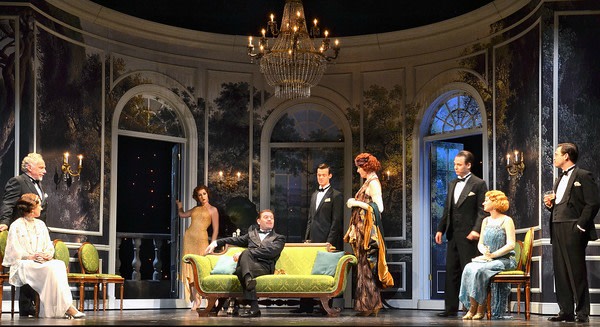 By Kay Kipling
Works by W. Somerset Maugham have fallen in and out of favor over the years. He was certainly highly popular during the 1920s, '30s and '40s and continues to be well-read, although critics have not always been as kind to his novels and stage works as the public at large.
It's intriguing to see the Asolo Rep's production of his play of nearly 100 years ago, Our Betters—a microcosmic and comic look at upper-class British society and the marriages the men of that class make with willing—but later unhappy—American heiresses. It's vintage Maugham, with a cynical edge, some occasionally clever dialogue and, under the direction of Michael Donald Edwards, performances polished to a fine point. But do you care very much about the characters here, even as you acknowledge that for the women, their limited options in life account for their mistakes? Probably not.
That wouldn't seem to be the point, however. The best way to approach seeing Our Betters is to sit back, enjoy the dazzling costumes (by Tracy Dorman), the attractive set design (by Lee Savage) and the rapid-fire repartee that flows from the mouths of the play's sophisticated characters.
Chief among them is Lady Pearl Grayston (Katie Cunningham), who married for a title some years ago and has made her way, through "push" and manipulation, to a coveted place in British society (even without the help of her never-seen husband, George). Having acquired both a rich admirer (Jonathan Epstein) and female friends in somewhat similar circumstances, like the divorced Duchesse (Anne-Marie Cusson) with a toy boy (Ben Diskant) and a Princess (Denise Cormier) who spends her time and money on good deeds, Pearl's next project is to get her younger sister Bessie (Allie Henkel) married to the nice but dull Lord Bleane (Matt Andersen).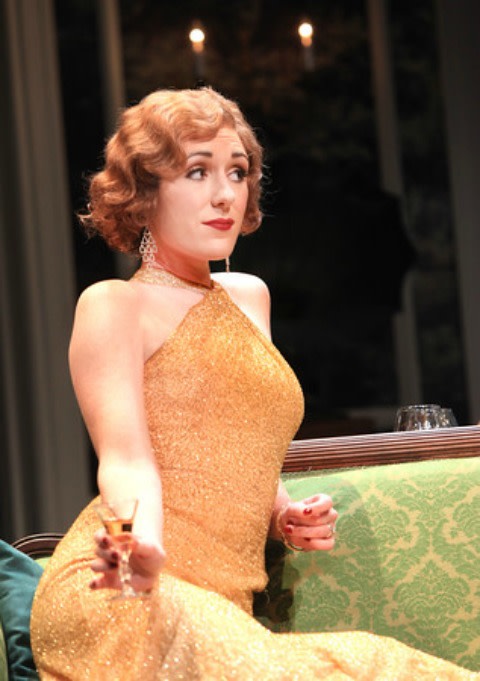 Bessie is not so sure about that arrangement, partly because she may have lingering feelings for former fiancé and fellow American Fleming Harvey (Buddy Haardt), who is clearly not comfortable with the duplicitous ways of high society despite being taken under the wing of gay (in more ways than one) raconteur Thornton Clay (Tom Coiner). (Though born in Virginia, Thornton is determined to be more British than the Brits.) But as comic hijinks over a country weekend turn serious with a betrayal, Bessie sees there could be more dangers in an Anglo-American alliance than she's at first aware of.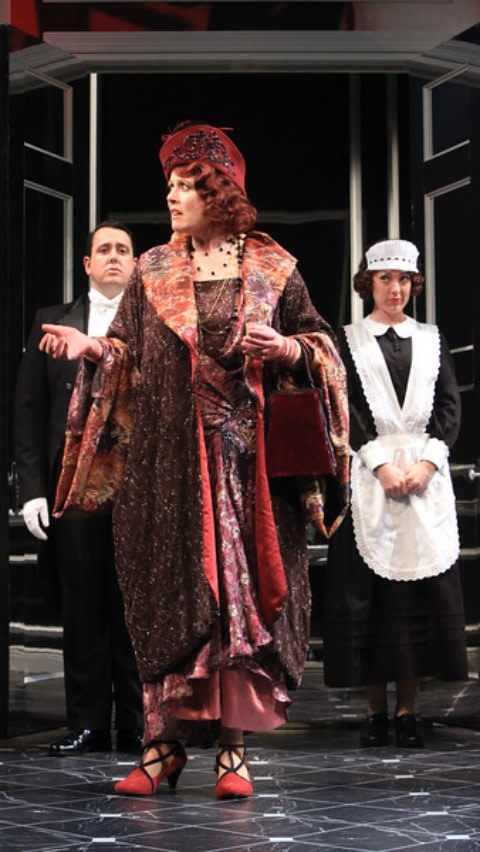 Edwards and the cast move things along at a ripping pace from the first scenes, and there's no doubt that they are all skilled at portraying the hard-edged surfaces (with the exception of the more innocent Bessie and her beau Fleming) these characters have. Cusson, Coiner and Diskant especially do some finely balanced comic work, and Cunningham delivers on all cylinders as the wily Pearl.
We don't get that much of a glimpse of any real heartache suffered here, but again, that's not the piece's intent. No matter what they've been through, for most of the people of Our Betters, it's important to keep up appearances—and keep the champagne flowing.
Our Betters continues in rotating repertory through April 19; for tickets call 351-8000 or go to asolorep.org.