Article
Sarasota Ballet Inside the Studio: Dance Theatre of Harlem
Learn what goes on behind-the-scenes at Sarasota Ballet's Inside the Studio with the Dance Theatre of Harlem company.
"Use your breath," advised Virignia Johnson, artistic director of the Dance Theatre of Harlem, commenting on the tightness of the ballet dancer's muscles as she moved through the choreography. Johnson was rehearsing for tonight's performance at the FSU Center for Performing Arts.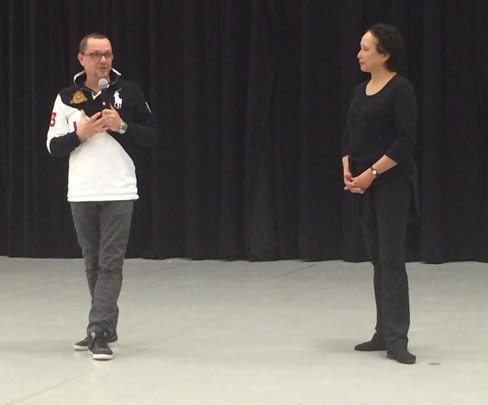 Iain Webb, Sarasota Ballet director and Virginia Johnson, DTH artistic director
The Dance Theatre of Harlem, or DTH, was founded by Arthur Mitchell and Karel Shook shortly after the assassination of Dr. Martin Luther King, Jr. The school opened in 1969 to offer children, particularly those from Harlem, the opportunity to learn about dance and the allied arts in an effort to break down barriers built by racial, economic, educational and opportunistic differences. In its fourth decade, DTH has more than 125 works in its repertoire.
A small audience of about 25 had been invited to watch the rehearsal as part of the Sarasota Ballet's Inside the Studio program. We watched as the dancers perfected their precision dancing: relax your shoulders, turn your foot, keep your toes on the floor.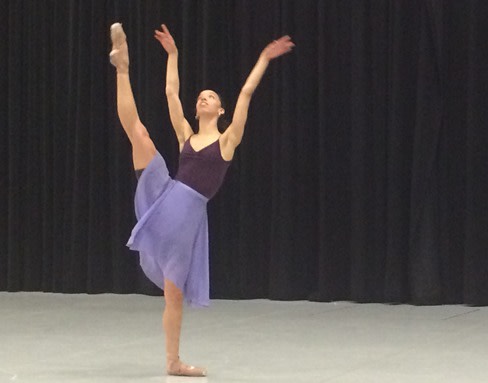 "That's the thing with contemporary dancers," Johnson joked, "They always want to kick way up here!" She holds her hand above her head and the group chuckles.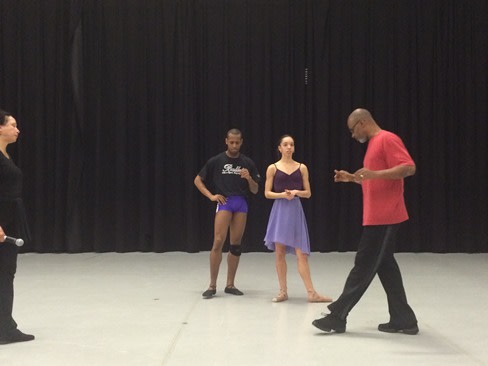 Virginia Johnson, Keith Saunders and dancers
With Johnson was ballet master Keith Saunders. A talented choreographer, he too offered critiques for the dancers' movements. As he counted the rhythm for the pas de trois excerpt of Agon, a dance choreographed by George Balanchine with music composed by Igor Stravinsky, he explained the math dancers engage in as they move. "Agon is infamous in ballet company circles," he said, because "many ballets have phrases of eight, but you can pick any set of counts from Agon and they are crazy." For example, the women count "two sets of twenty, then an eight, a four, and ten times five"—this last number elicited more laughter from the group.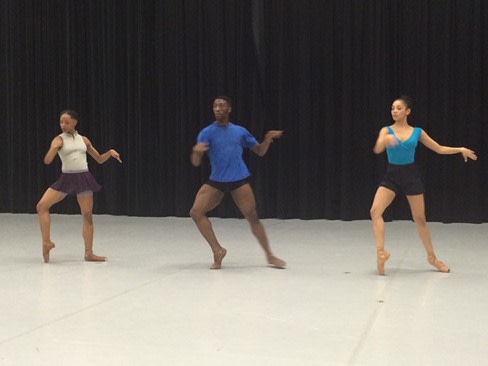 The company also rehearsed a portion of The Lark Ascending, a dance originally choreographed by Bruce Marks. During this performance, Johnson noted the use of breath to maintain count and body awareness. The dance needs to be airy and birdlike while staying grounded, she explained. The dancer used her breath to relax and control the movements of her body, elongating her limbs and firming her core.
We onlookers agreed that watching the rehearsal brought a new appreciation for the ballet I'd not experienced before. Only a keen, well-trained eye could spot the too-tight shoulders or the off-by-one-degree angle of an arm or wrist that Johnson and Saunders saw. Performances are tonight at 7:30 p.m., tomorrow and Sunday—both with shows at 2 p.m. or 7:30 p.m.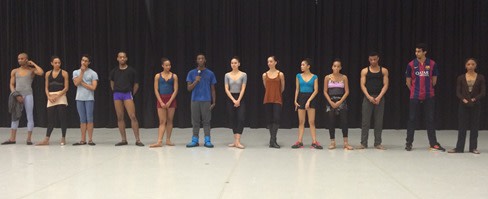 Dance Theatre of Harlem Company
For more details or to purchase tickets, visit sarasotaballet.org/events/dance-theatre-of-harlem, or go here to view all of the upcoming performances.