Article
Ringling International Festival Roundup
Arts editor Kay Kipling on three more RIAF performances.
By Kay Kipling
As the 2014 RIAF continued over the weekend, I had the chance to catch three more performances--very different in tone and style, but all enjoyable.
The first was The Intergalactic Nemesis, Book 1: Target Earth, a mashup of an old-style radio drama, circa 1933, with comic book novel drawings projected behind the live voice actors--accompanied by a pianist/organist interpreting and improvising on an original score, plus a very busy sound effects engineer.
[caption id="attachment_1749" align="alignnone" width="488"]
Intergalactic Nemesis[/caption]
The storyline involves intrepid reporter Molly Sloan (Rachel Landon), her all-American boy assistant, Timmy (Brock England), and the heroic librarian (Christopher Lee Gibson) who joins them to battle the invading force of aliens from the planet Zygon. Actually, all of the voice actors play multiple roles, from a maniacal, villainous mesmerist (Gibson) to a French mystery man (Gibson again) to a Scottish lord (you guessed it, Gibson), as the action takes us around the world and into space.
It's great fun to see just how they, and sound wizard Cami Alys, accomplish all that, backed by the comic book artwork of Tim Doyle and skillful musician Harlan Hodges. To say they're adept and high-energy is something of an understatement.
You could also use the word adept to describe the music of the Vijay Iyer Trio, playing in the Sainer Pavilion on the New College campus as part of RIAF. But there again, it would be understating the case. Iyer, recently named DownBeat Magazine's Pianist of the Year, and his music mates, bassist Stephan Crump and drummer Marcus Gilmore, are all virtuosos of their instruments, and when their talents are combined with some highly original music choices, ranging from jazz man Thelonious Monk to a piece honoring a Detroit techno composer, the results are astounding.
[caption id="attachment_1750" align="alignnone" width="488"]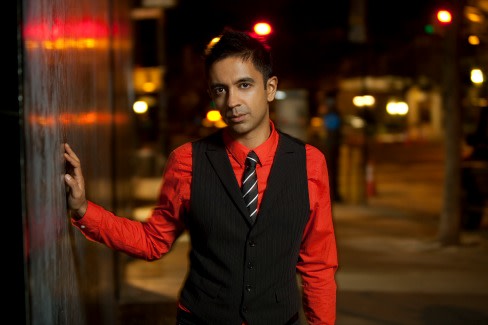 Vijay Iyer. Photo by Jimmy Katz[/caption]
What's equally exciting is that the trio somehow manages to let the listener find his or her own way into the music, whether it's a hypnotic pulse or a more overpowering wall of sound. Dazzling.
I closed out my festival week with the music of the Pedrito Martinez Group, featuring, besides the Cuban-born drummer/leader Martinez, bassist Alvaro Benavides, drummer Jhair Sala and keyboardist/singer Ariacne Trujillo. Here the beat is Afro-Cuban, with strong influences from each culture but made something new and fresh as the ensemble's own. It's familiar and yet different,as Martinez and company sometimes take unforeseen directions, but it's clear they enjoy concertizing together and have admiration for each other's talents.
[caption id="attachment_1751" align="alignnone" width="488"]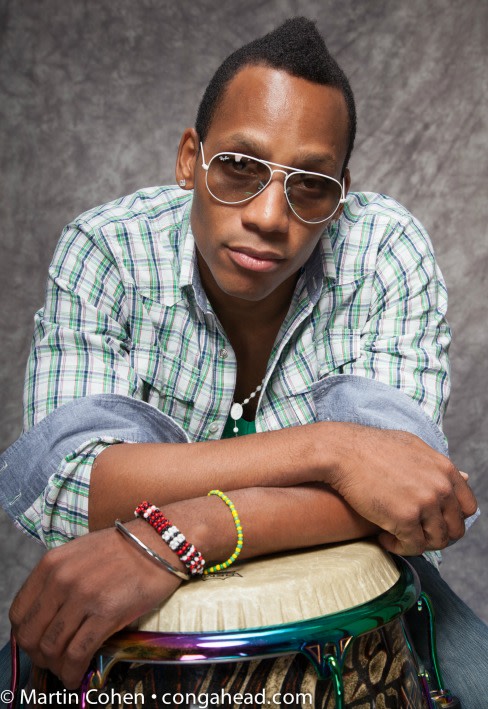 Pedrito Martinez. Photo by Martin Cohen[/caption]
Next year's RIAF acts have already been announced, and all of them, whether in the genres of dance, music, or circus spring from Asian traditions--a salute to the coming 2015 opening of The Ringling's Asian Art Center. Should be another intriguing festival.