Article
Top Tickets: Sarasota Events, October 2014
Our five picks for October.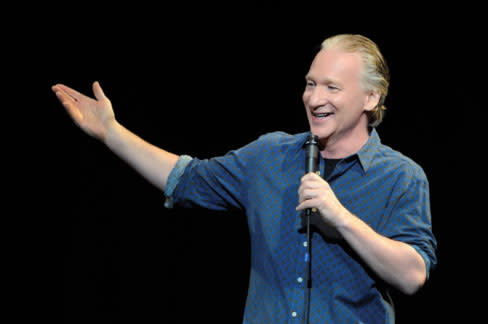 Bill Maher
Love him or hate him, chances are political comedian and Real Time host Bill Maher will say something to provoke or amuse you when he makes his Van Wezel debut, at 7 p.m. Oct. 26. Among possible hot topics: religion, gun control, same-sex marriage…the list goes on. 953-3368, vanwezel.org
The Addams Family
This musical about that macabre Charles Addams-created family got mixed reviews on Broadway, but audiences liked it, and here's betting that Players fans will get a kick out of seeing their very own local Gomez, Morticia, Pugsley, Wednesday and Uncle Fester onstage. Oct. 30 through Nov. 9; 365-2494 or theplayers.org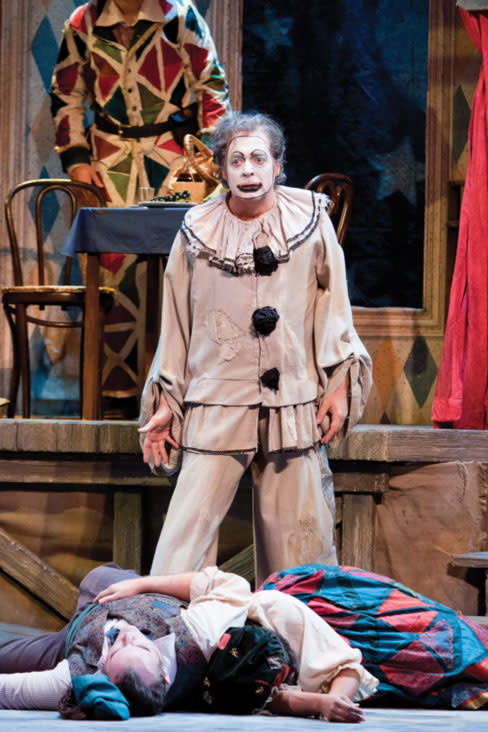 Pagliacci
Leoncavallo's classic about a clown who discovers his wife's infidelity—with tragic results—is the Sarasota Opera's fall season opener, starting Oct. 31 and playing Nov. 2, 5, 11, 13 and 15 as well, at the Sarasota Opera House. Tenor Michael Robert Hendrick stars as the betrayed and vengeful Canio. 328-1300, sarasotaopera.org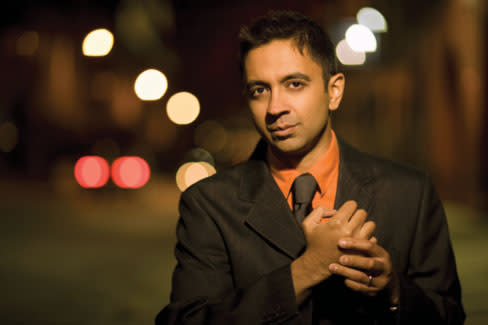 Ringling International Arts Festival
There's something for everyone at this year's RIAF, including rumba music from the Pedrito Martinez Group, a dance/circus mix with Tangram, pianists Duo Amal, contemporary choreography from Keigwin + Company, jazz from the Vijay Iyer Trio, creative puppetry from The Table, and a live-action graphic novel with The Intergalactic Nemesis, Book One. Oct. 15-18 at The Ringling and New College. 360-7399, ringling.org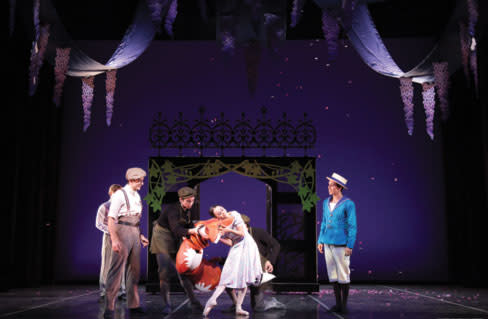 The Secret Garden
If you missed the Sarasota Ballet's summer performances of this Will Tuckett piece based on the children's classic, or if you just loved it so much you want to see it again, now's the time. The company reprises the new work Oct. 24-26 at FSU Center for Performing Arts. 359-0099 or sarasotaballet.org
My Pick
"I grew up loving the soul sounds of 'Mr. Excitement,' Jackie Wilson, so the opportunity to see Chester Gregory perform Wilson's music for WBTT's The Eve of Jackie [Oct. 6] is too much to miss." —Jim Shirley, executive director, Arts & Cultural Alliance of Sarasota County
What I'm...
Listening To
Sam Woolf, American Idol contestant
"John Mayer's album, Born and Raised, which is more folk-country rock. I like the sound of his new material and how clear his recordings are. The album gives off a really cool vibe. It reminds me of home in a way and I think that's why I can connect with it. It has inspired me and my music."
Reading
Rebecca Hopkins, managing director, Florida Studio Theatre
"I have a Kindle and an iPad both loaded with things I'm reading depending on the day and my mood. I'm now finishing The Goldfinch by Donna Tartt. I found it engrossing, but it darkened my mood. When I get involved, my emotions tend to follow the characters in the story."
Following
Jeff Rodgers, South Florida Museum education director and director of the Bishop Planetarium
"In my work, I spend a lot of time thinking about the universe and humans' place in it. It helps to see how others handle these big ideas. Neil DeGrasse Tyson (@neiltyson) gets to the crux of cosmic conundrums with concise, comprehensible commentary and Stephen Colbert (@stephenathome) cuts through cultural cacophonies with comedic critique."
To see every week's top 5 events, sign up for our Weekend Insider. >>
This article appears in the October 2014 issue of Sarasota Magazine. Click here to subscribe. >>