Article
Ringling Underground
The Ringling hosts more than just art at Ringling Underground.
What do classical art, rock'n'roll, and those spectacular Sarasota Bay sunsets have in common? Ringling Underground, which takes place the first Thursday of the month September through November. If you missed it last night, here's a recap: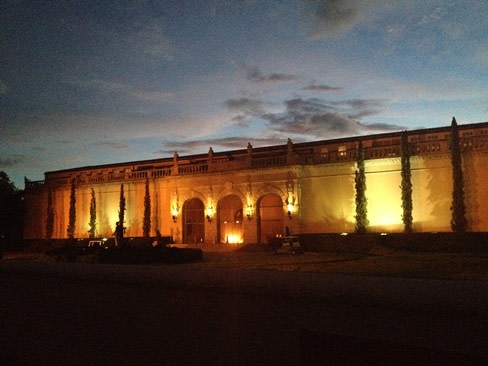 The museum opened its courtyard and Searing Wing to after-hours patrons from 8-11 p.m. Wandering the landscape were local students, young families and older couples sipping drinks provided by Treviso and sampling light bites from Whole Foods as they perused displays of modern art.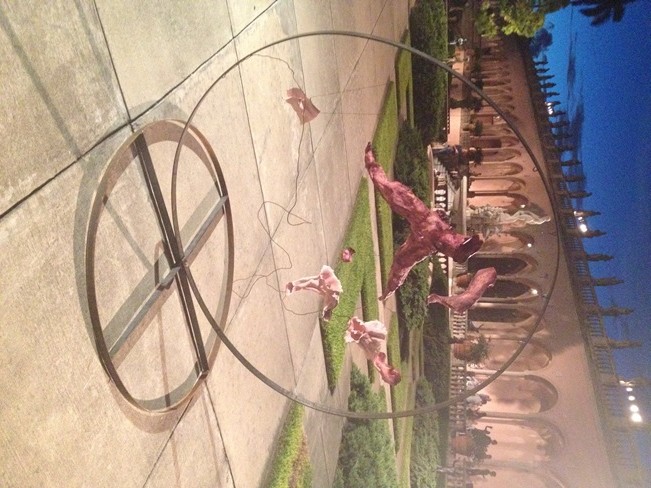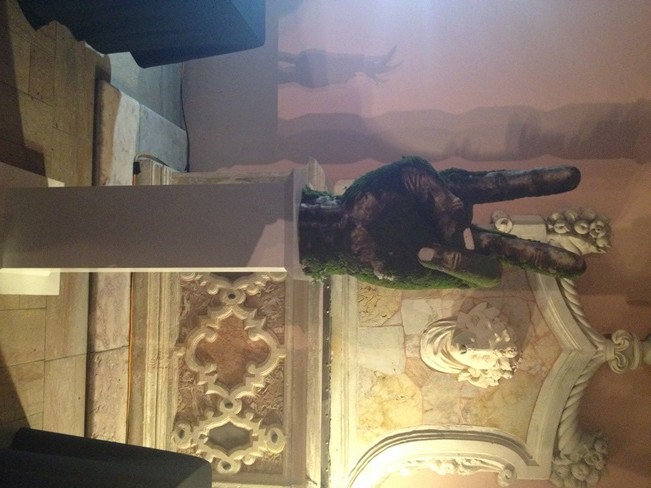 On display in the Searing Wing were Beggars, Beauties and Bandits, the Etchings of Salvator Rosa; Danny Lyon's motorcycle photography collection The Bikeriders; and contemporary Chinese exhibition Seeing the Unseen. (Heads up, there's a fascinating 3-D movie accompanying the last exhibit worth viewing.)
In one corner of the courtyard is a small stage setup for bands handpicked by artist liaison Shannon Fortner. "We're trying to wake up the museum and bring fresh energy into the courtyard," she says. "[We want] the community to come celebrate with us."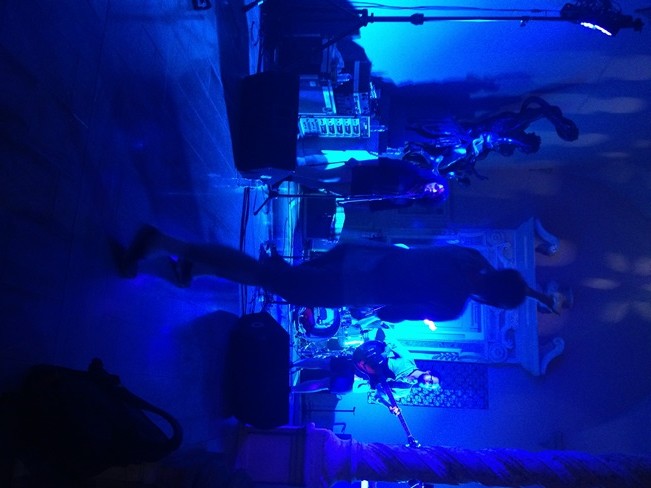 Fortner selects local, regional and national or international bands that are making a stir in their respective music scenes. On last night's lineup were Sarasota-based Buffalo Wizards, a band whose sound is self-described as "psychedelic folk jumbalaya"; Fort Myers-based Supros who have an indie-dance-rock sound; and Today the Moon, Tomorrow the Sun, "dreamy disco-pop" music from Atlanta, Ga.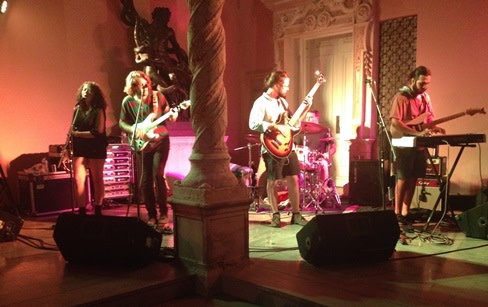 Sarasota-based Buffalo Wizards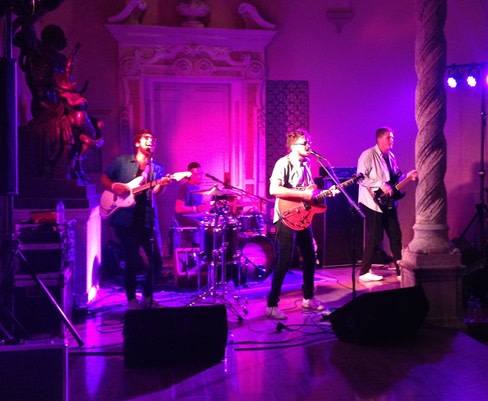 Fort Myers-based Supros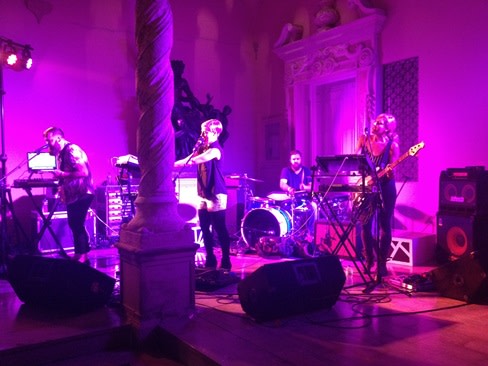 Atlanta, Ga.-based Today the Moon, Tomorrow the Sun
Buffalo Wizards' Chelsey Curtin and Matthew Decker agree that playing Ringling Underground is "a cool juxtaposition to what you're used to experiencing at a museum. [It's] like a magical museum afterparty [instead of] being told to be quiet."
Plus there's dancing. Among the students and the adults, the collaboration creates an inclusive atmosphere so that everyone feels compelled to boogie down, even in the rain.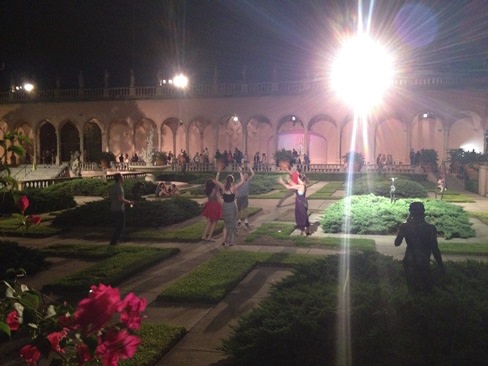 The next Ringling Underground takes place on Oct. 2, and if you wear a costume you'll be entered into a raffle for tickets to RIAF act Intergalactic Nemesis. The permanent collection in the south corridor will be open for viewing. The final Underground of the season will be on Nov. 6 with the special exhibition Behind Closed Doors: Art in the Spanish American World.