Article
A Day in the Life of Circus Arts Conservatory's Dolly Jacobs
One day with Dolly Jacobs, co-founder of the Circus Arts Conservatory.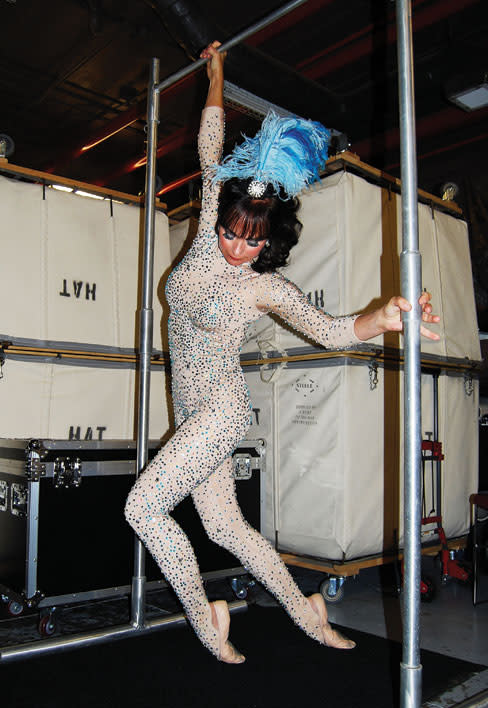 "People say I'm an aerialist, but I'm really a juggler," says Dolly Jacobs of her multitasking life as wife to Circus Arts Conservatory co-founder Pedro Reis, associate director of the conservatory, caretaker to her mother, mentor for students at Sailor Circus, property manager of the couple's rental homes, and, of course, the legendary performer whose strength and grace on the Roman rings have earned her the title "Queen of the Air."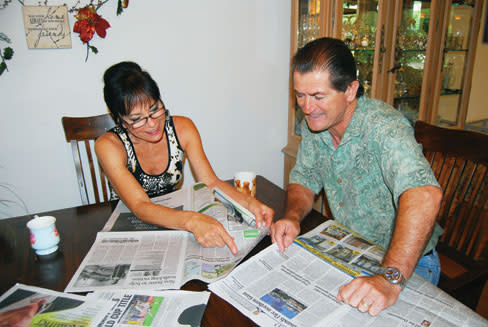 7:31 a.m. Pedro gets up first—around 6. We drink our coffee and read the paper together. We don't eat breakfast. I'm diabetic and I steer away from starches and keep portions small. I'll have a granola bar or maybe some fruit around 10.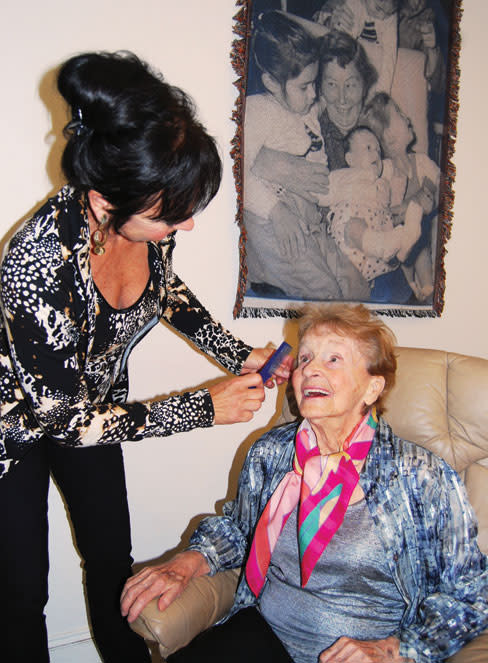 8:44 a.m. My mother, Jean Rockwell Jacobs, is almost 92. I cut and color her hair—she was a New York model and her short, curly hair was her trademark. They wanted to insure it. I'll fix her lunch and cover it before I go out.
10:19 a.m. Bailey [Sloan], our summer ringmaster, is 16, the granddaughter of stilt-walkers who were in the Ringling Circus when I was there. I started touring with my dad [clown Lou Jacobs] at 14. My blue make-up case has mementos and pictures I love.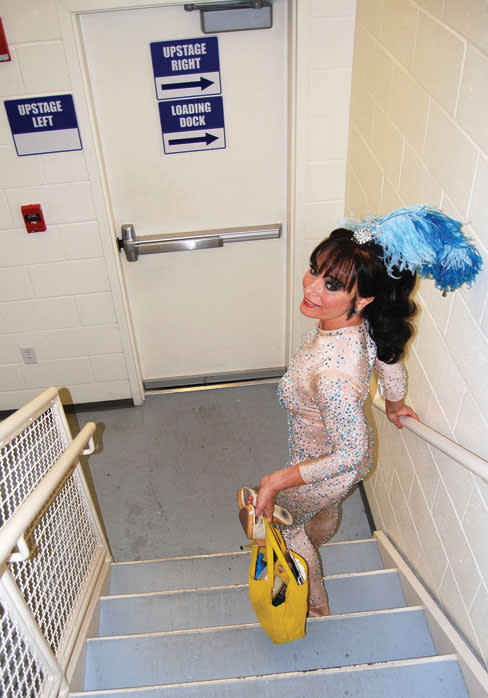 11:28 a.m. I've finished my 20 minutes of stretching and am about to perform on stage [at the Ringling's Historic Asolo Theater, for the Summer Circus Spectacular]. Every year it gets harder to stay flexible—I call my body "hard clay" I need to work to soften.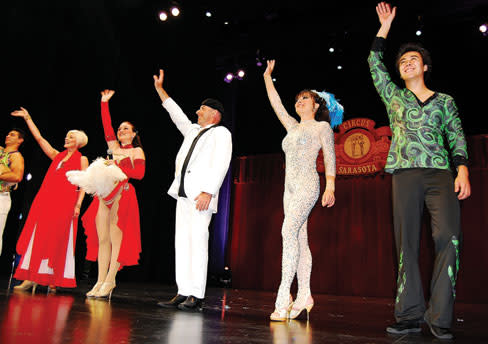 Noon. I'm so proud of being at the Asolo—it's so beautiful—and being still able to perform. I told my costume maker this year, "Better make it nice! It might be my last hurrah." But I love it more than ever—I've done it so long, it just comes out of my pores.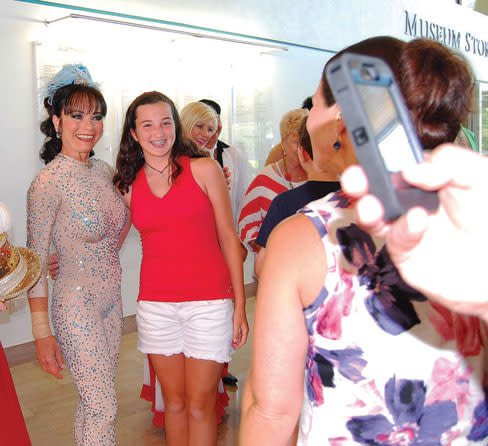 12:04 p.m. Ringling Bros. has the performers mingle with the audience before the show. To me, that takes away the magic. We greet everybody afterwards. That personal connection is so important. We don't take anyone's support for granted.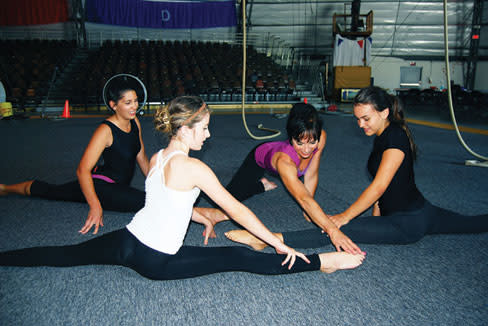 5:21 p.m. I was in the Sailor Circus as a teen-ager. We acquired it three years ago. The kids' faces just glow when they get something you're teaching them. It's wonderful to see that drive and passion.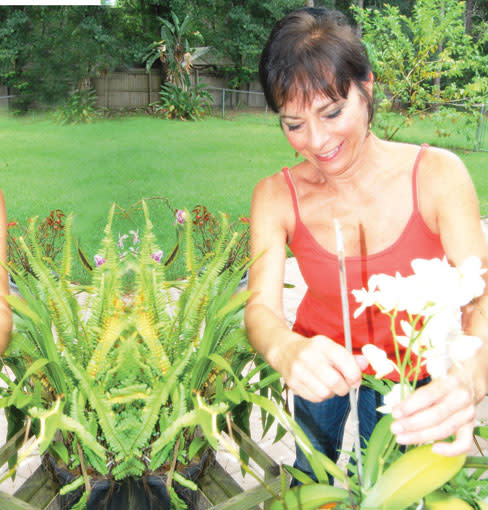 6:15 p.m. I love my orchids! We have two acres with a pond east of I-75 and we enjoy working in the yard. And we love our animals. We have a rescue dachshund, a 65-year-old parrot and guinea pigs.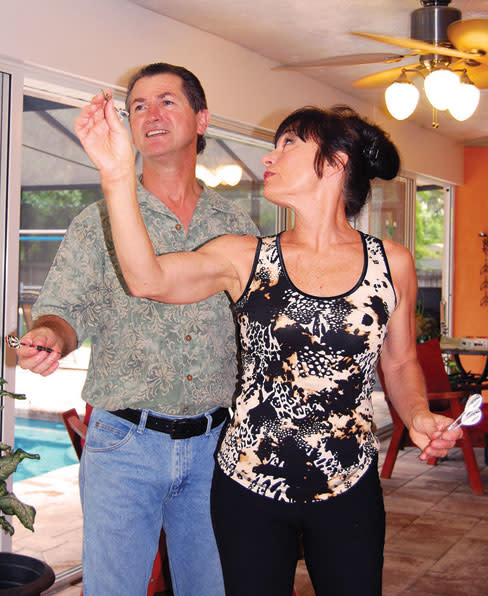 8:02 p.m. I bought Pedro a dart board and we like to play. Being a not-for-profit, we have a lot of evening events, but we enjoy having friends over, too—we'll throw darts or play card games.
Founded in 1997, the Circus Arts Conservatory provides educational and outreach programs as well as winter and summer performances. To support the conservatory or learn more, go to circusarts.org.
Photography by Robert Castro