Article
McCurdy's Comedy Theatre Debuts New Downtown Location
Les and Pam McCurdy debut the new location of their popular comedy club.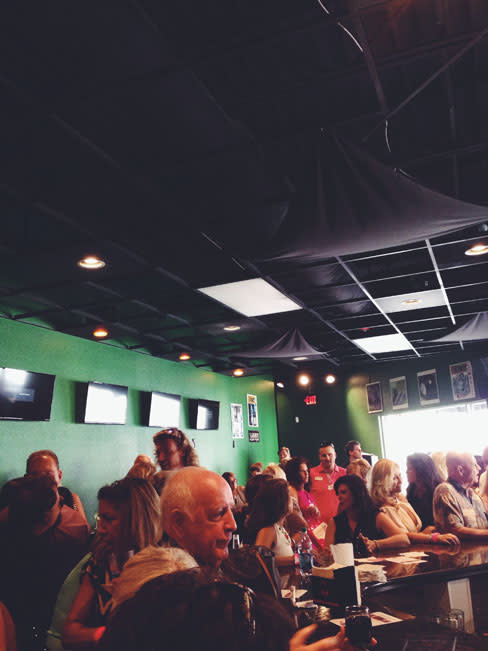 Last night, at a pre-grand-opening celebration benefiting the American Cancer Society's Making Strides Against Breast Cancer, Les and Pam McCurdy debuted the new location of their McCurdy's Comedy Theatre to more than 300 guests.
Located near the intersection of U.S. 301 and Ringling Boulevard in the building that formerly housed Horsefeathers restaurant and bar and most recently Shaner's Pizza, the new space has been given a complete revamp by the McCurdy's team. The box office is located at the building's former main entrance; after guests pick up tickets, they'll walk through a side door and into a green-painted gathering space that's home to a U-shaped bar featuring a full selection of beer, wine and liquor.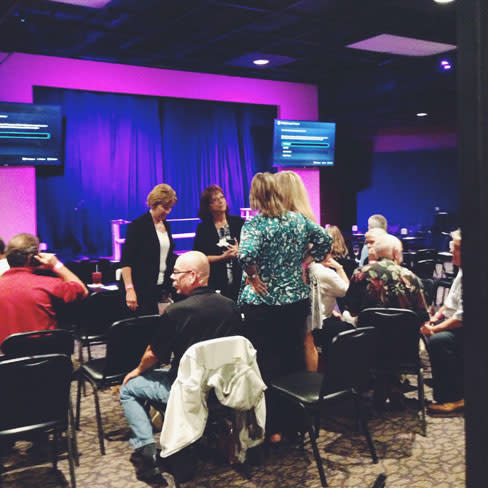 From the bar, a door opens to the theater space. Small groupings of tables and chairs—mostly four-tops—are set up throughout the newly carpeted room, all facing a small stage. The room is large, but the arrangement still feels intimate, and though McCurdy joked that things were still in disarray just a few hours prior to the doors opening for this event, the acoustics, décor and staff all seemed more than ready for the first show in the new space, which will be Wednesday night and feature comedian Louis Johnson Jr. (Last evening's soiree featured the stylings of Black Diamond Burlesque.)
For more information about upcoming shows, and to purchase tickets, click here or call (941) 925-FUNY. The new McCurdy's is located at 1923 Ringling Blvd. in downtown Sarasota.