Article
Top Tickets: Sarasota Events, June 2014
Our picks for June.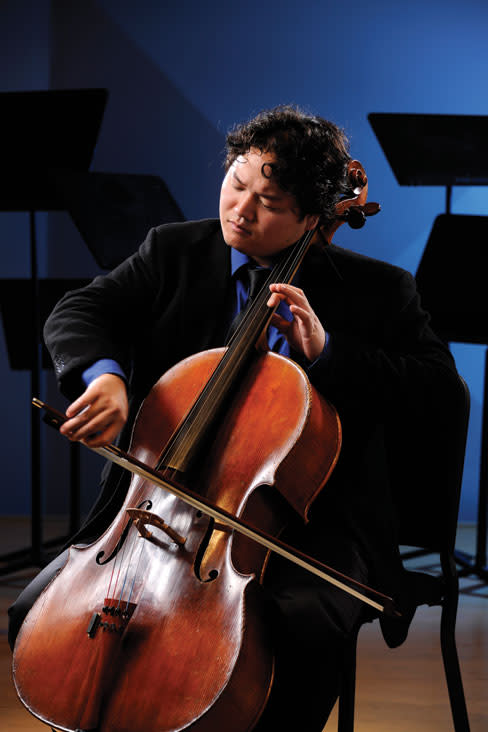 Sarasota Music Festival
A host of talented faculty members and international students descend on Sarasota June 2-21 to mark the very special 50th anniversary of this festival, which presents chamber music and orchestral concerts at Holley Hall and the Sarasota Opera House. Led by artistic director Robert Levin, this promises to be a fest for classical music lovers to remember. 953-3434 or sarasotaorchestra.org/festival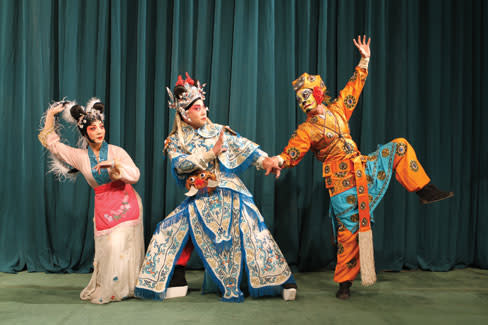 AACT WorldFest
Venice Theatre, which hosted this worldwide community theater festival in 2010, does the honors once more as 17 troupes from countries including Australia, Germany, Bangladesh, China and more converge on the VT stage, June 16-21. Don't worry if you don't speak the languages; the shows are designed to be understandable for every nationality. 488-1115 or venicestage.com.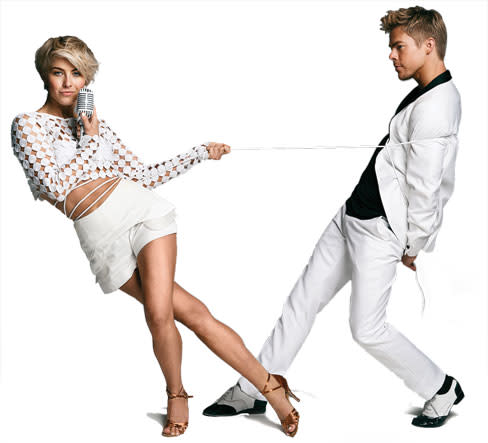 Move Live on Tour
Suffering from Dancing with the Stars withdrawal? Get your fix with this show headlined by siblings Julianne and Derek Hough and featuring dancers performing in styles from ballroom and tap to salsa and hip-hop. Staged with help from Tabitha and Napoleon D'umo, known for their So You Think You Can Dance work. Onstage June 15 at Van Wezel; 953-3368 or vanwezel.org.
Savor Sarasota Restaurant Week
The snowbirds are gone, and it's the locals' turn to hit the town's top restaurants for special-priced lunch and dinner menus that are a steal. More than 45 restaurants are expected to participate for two weeks—June 1-14—with a three-course lunch just $15 and a prix fixe dinner $29. For a complete line-up, go to savorsarasota.com.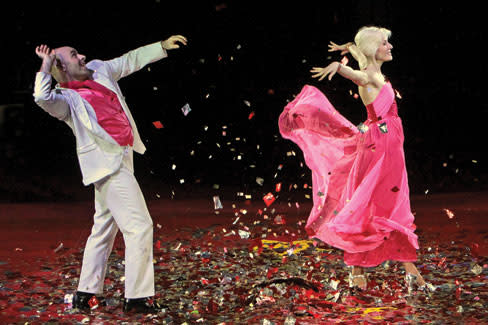 Summer Circus Spectacular
The Ringling's Historic Asolo Theater turns into a Big Top of sorts each summer for this partnership with the Circus Arts Conservatory, offering hour-long circus shows. This year's entertainment, playing June 17 through Aug. 2, stars quick-change artists Olga and Vladimir Smirnov, "Queen of the Air" Dolly Jacobs, and more. 360-7399 or ringling.org.
My Pick
"Sarasota Music Festival. It's an anniversary year for this festival, which brings some of the world's greatest musicians here to teach the superstars of tomorrow. They only choose a small percentage of the students from all over the world who audition, and the concerts are marvelous."—June LeBell, classical music radio host, WSMR
What I'm...
Listening to
Noah Bendix-Balgley, faculty member, Sarasota Music Festival; and concertmaster, Berlin Philharmonic Orchestra
"The Other Europeans, a collaboration of klezmer (Yiddish) and lautari (Roma) musicians. The project is the brainchild of a klezmer colleague of mine, Alan Bern. I play klezmer music myself, and have enjoyed listening to how the two musical traditions combine. It's wonderful music."
Watching
Carolyn Michel, Asolo Rep actress
"The History Channel. I frequently go to prerecorded programs to go to sleep.  Since I've watched them before, I know what happens, so they lull me to sleep. [My] favorite is, oddly, about the rise and fall of the Third Reich. Yes, the Nazis put [my husband] Howard and me to sleep. Go figure."
Reading
Elsie Souza, events manager, Bookstore1
"Raised From the Ground by Portuguese novelist José Saramago. He won the Nobel Prize in 1998. It's the heartbreaking story of a family of peasants throughout the 20th century. My father came from Portugal to America in 1919 when he was 4 years old, so it speaks to my soul."
To see more Sarasota events, click here.  To see every week's top 5 events, sign up for our Weekend Insider.