Article
Spring Training - revised
Fans of the Pittsburgh Pirates can watch the team's 2014 spring training games--featuring league MVP Andrew McCutchen--at Bradenton's McKechnie Field.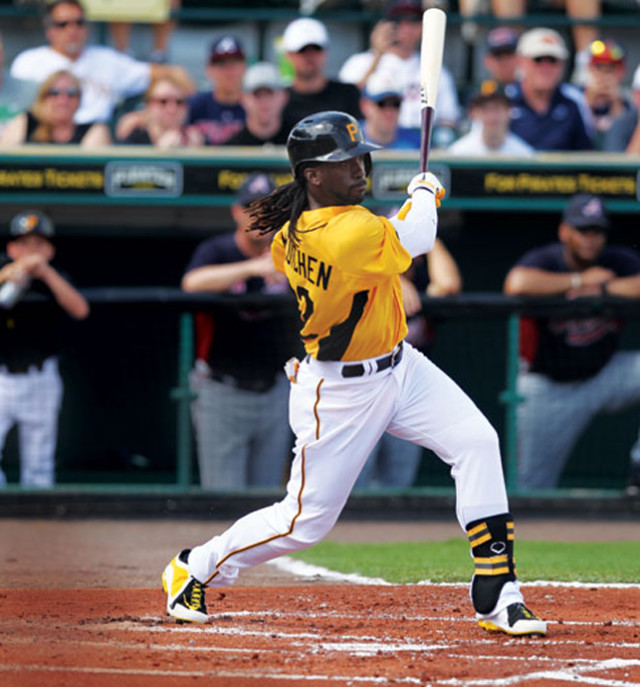 Fans at this month's spring training games will be watching Andrew McCutchen, the Pittsburgh Pirates center fielder who was named last year's National League MVP. McCutchen (or "Cutch"), 27, has racked up impressive credits since joining the Pirates organization right out of high school, including in 2013 helping his team to its first postseason since 1992. "I really enjoy playing at McKechnie Field because it still has the feeling of an old-time ballpark," says the Fort Meade native. "It's cool knowing I'm playing on the same field that Roberto Clemente, Willie Stargell and all the old-time greats did."
Photo credit: Dave Arrigo, Pittsburgh Pirates. All trademarks and copyrights are used with permission of the Pittsburgh Pirates.
For more health, sports and fitness news, click here to read Hannah Wallace's Health & Fitness blog. >>
This article appears in the March 2014 issue of Sarasota Magazine. Like what you read? Click here to subscribe. >>