Article
Author Wes Moore Speaks at Ringling College Town Hall
Author Wes Moore was the latest in this year's lineup of Ringling College Town Hall lecturers.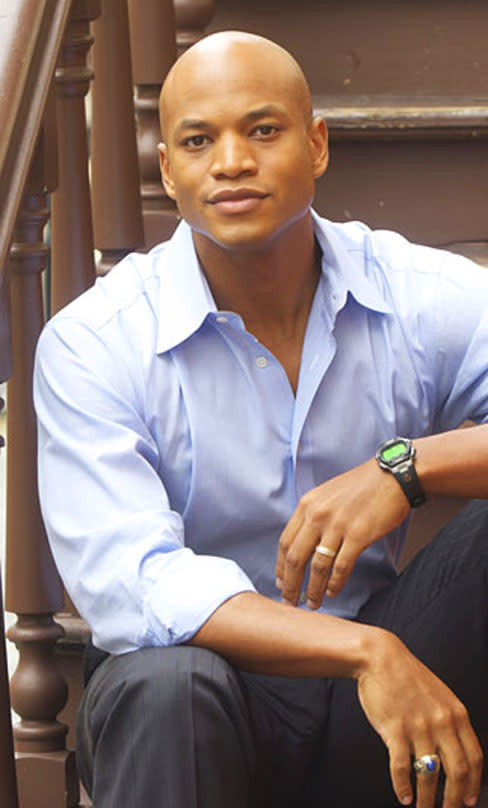 I'd barely heard of the New York Times best-seller The Other Wes Moore until last night's Ringling College Town Hall lecture, but after hearing the author, 35-year-old Wes Moore, I'm planning to buy the book. Moore, whose star-spangled life story so far includes stints as an Army officer, Rhodes Scholar and White House Fellow, grew up poor in a single-parent household and by the time he was 13 had repeatedly clashed with authority—including the police. With the help of relatives, his mother managed to scrape up enough money to send him to military school—a family sacrifice and decision that set him on the path to success.
Just graduated from Johns Hopkins, he happened to hear about another young man named Wes Moore, who'd also grown up in a single-family home in the same neighborhood, but who was serving a life sentence for murder. His book chronicles the different trajectories of their lives, and has been praised by those on the left for its portrayal of the role of race and class in America and those on the right for recognizing the difference that strong families and individual choices can make.
Charismatic, confident and yet humble, Moore, who now works on youth initiatives, held audience members of every persuasion spellbound as he told his story and expressed his passion for inclusiveness, education and interdependence. From his family and the military, he learned "how much we need and rely on each other," he said, and he stressed that the "others" in society are part of our country and common humanity. "We can't have an honest conversation if only a sliver of society is part of that conversation," he said, and though "potential is universal, opportunity is not." He also noted that we're more than products of our environment; we are "products of our expectations," and that "if we don't get education right, everything else is details."
The audience had already expressed its enthusiasm for education after seeing an award-winning film by a Ringling student animator and hearing college president Larry Thompson tick off the career successes of the school's graduates—including 22 who had worked on Academy Award-winning Disney film Frozen. And they also applauded at the announcement of a speaker the series recently added to its season roster—Michael Bloomberg, who will speak at the Sarasota Opera House on March 28.
Click here to see more posts and interviews about Ringling College Town Hall lecturers. >>